Event Details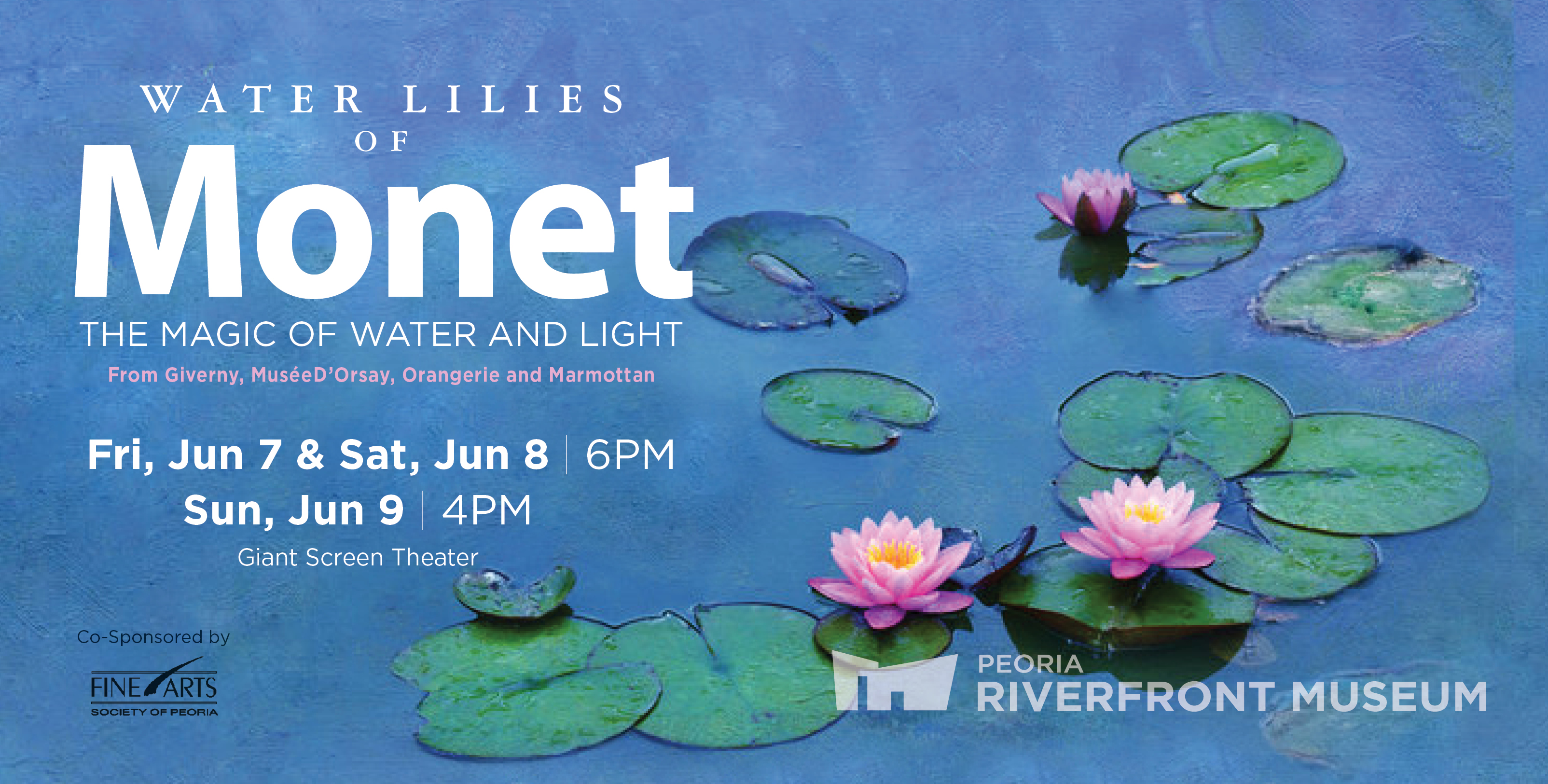 Water Lilies of Monet: The Magic of Water and Light
Co-Sponsored by the Fine Arts Society of Peoria
Fri, Jun 7 | 6 pm
Sat, Jun 8 | 6 pm
Sun, Jun 9 | 4 pm
Giant Screen Theater
The story of the origin of a massive work of art that broke with convention, of an artist resurrecting his life only thanks to painting. His human endeavor defied both space and conventions in his timeless masterpieces. A unique, exclusive look at the masterpieces housed at the Orangerie Museum, the Marmottan Museum, the Orsay Museum and Giverny, for the first time ever on the giant screen for an unrepeatable experience. 1h 20m.
Member: Adult $8.50 | Child (3-17) $6.50 | Senior (60+) $7.50
Public: Adult $10.50 | Child (3-17) | $8.50 | Senior (60+) $9.50
Buy tickets online now - click here.
Tickets & more info also available at the Museum or by phone: 309.686.7000.