Event Details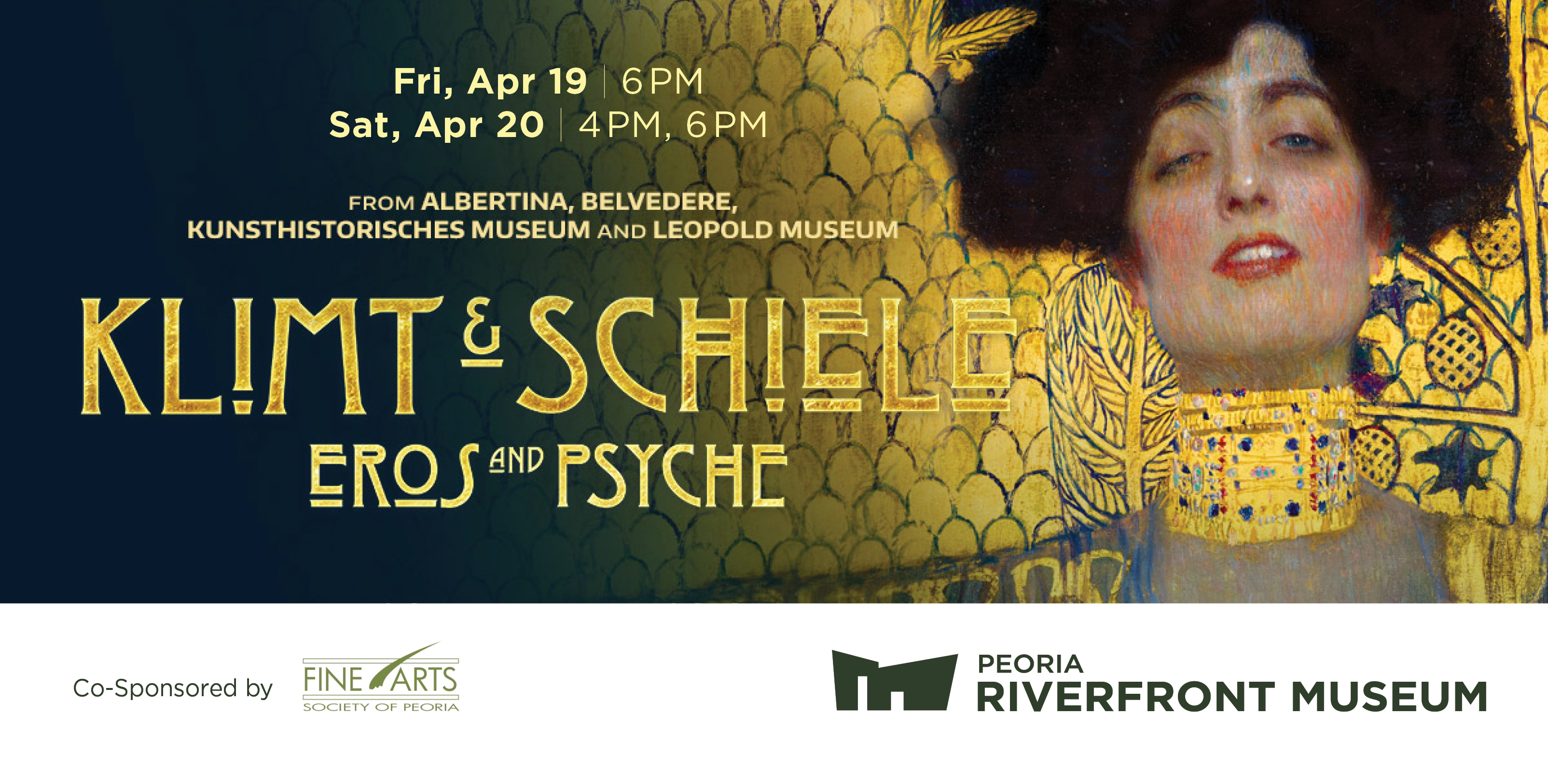 Klimt & Schiele – Eros and Psyche
Co-Sponsored by the Fine Arts Society of Peoria
Fri, Apr 19 | 6 pm
Sat, Apr 20 | 4 pm & 6 pm
Giant Screen Theater
Scandals, dreams, obsessions in Vienna's golden age. "Klimt & Schiele – Eros and Psyche" recounts this extraordinary season: a magical moment for art, literature, and music, in which new ideas are circulated, Freud discovers the drives of the psyche, and women begin to claim their independence. The film takes us through stunning exhibitions – Albertina, Belvedere, Kunsthistorisches Museum and Leopold Museum. 1h 35m.
Buy tickets online now - click here.
Tickets & more info also available at the Museum or by phone: 309.686.7000.