Event Details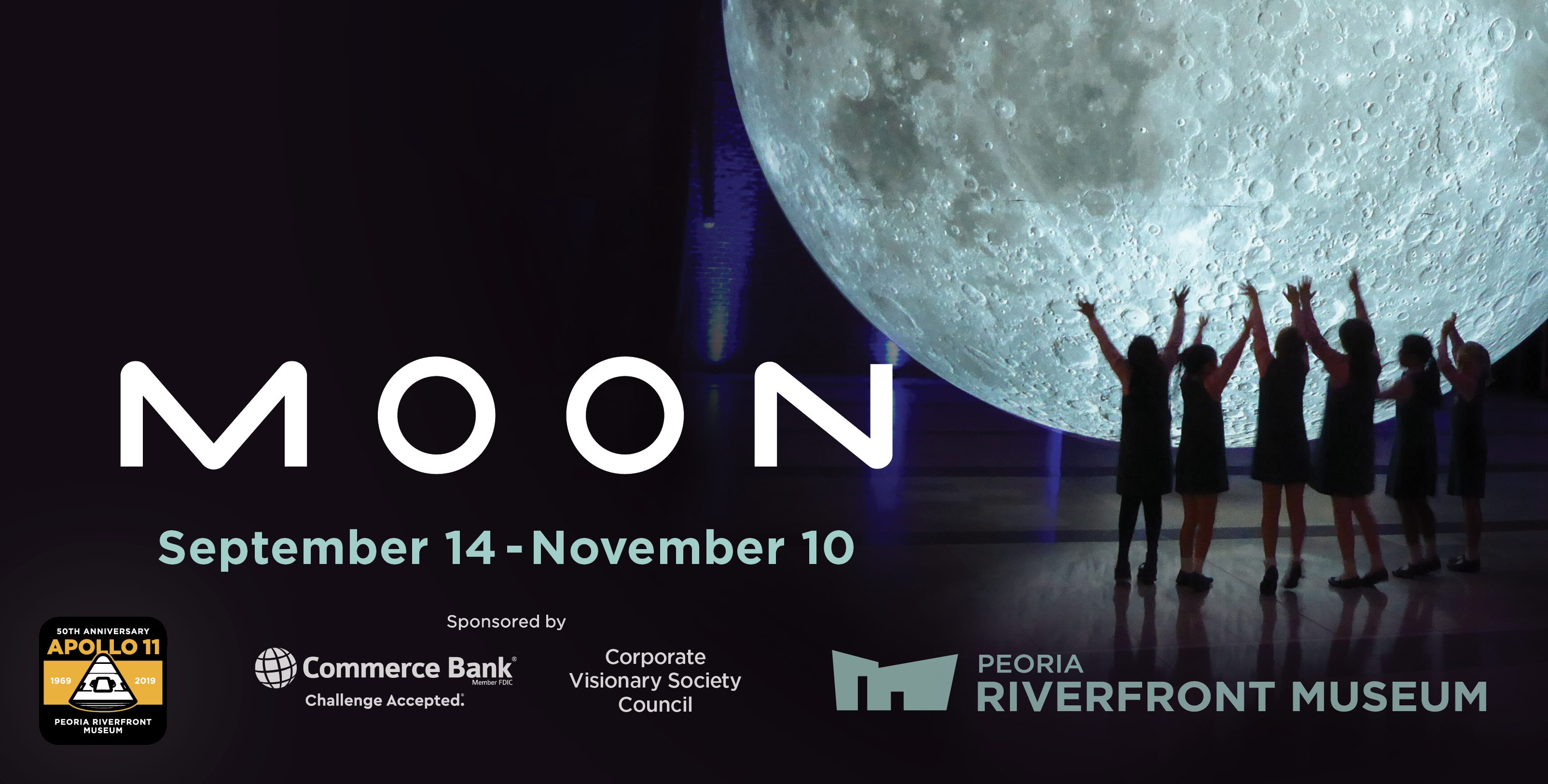 MOON
September 14 - November 10
A new exhibition is coming to the Peoria Riverfront Museum soon! 
"MOON" will feature a one-of-a-kind 13-foot (4-meter) diameter illuminated moon made especially for the museum by by UK artist Luke Jerram. Lit from within the giant moon displays exacting 120-dpi detailed imagery of the lunar surface created by NASA imagery. Objects from NASA and space-related artifacts will also be on display.
The museum gratefully acknowledges our "MOON" sponsors, Commerce Bank and the Corporate Visionary Society Council.