Event Details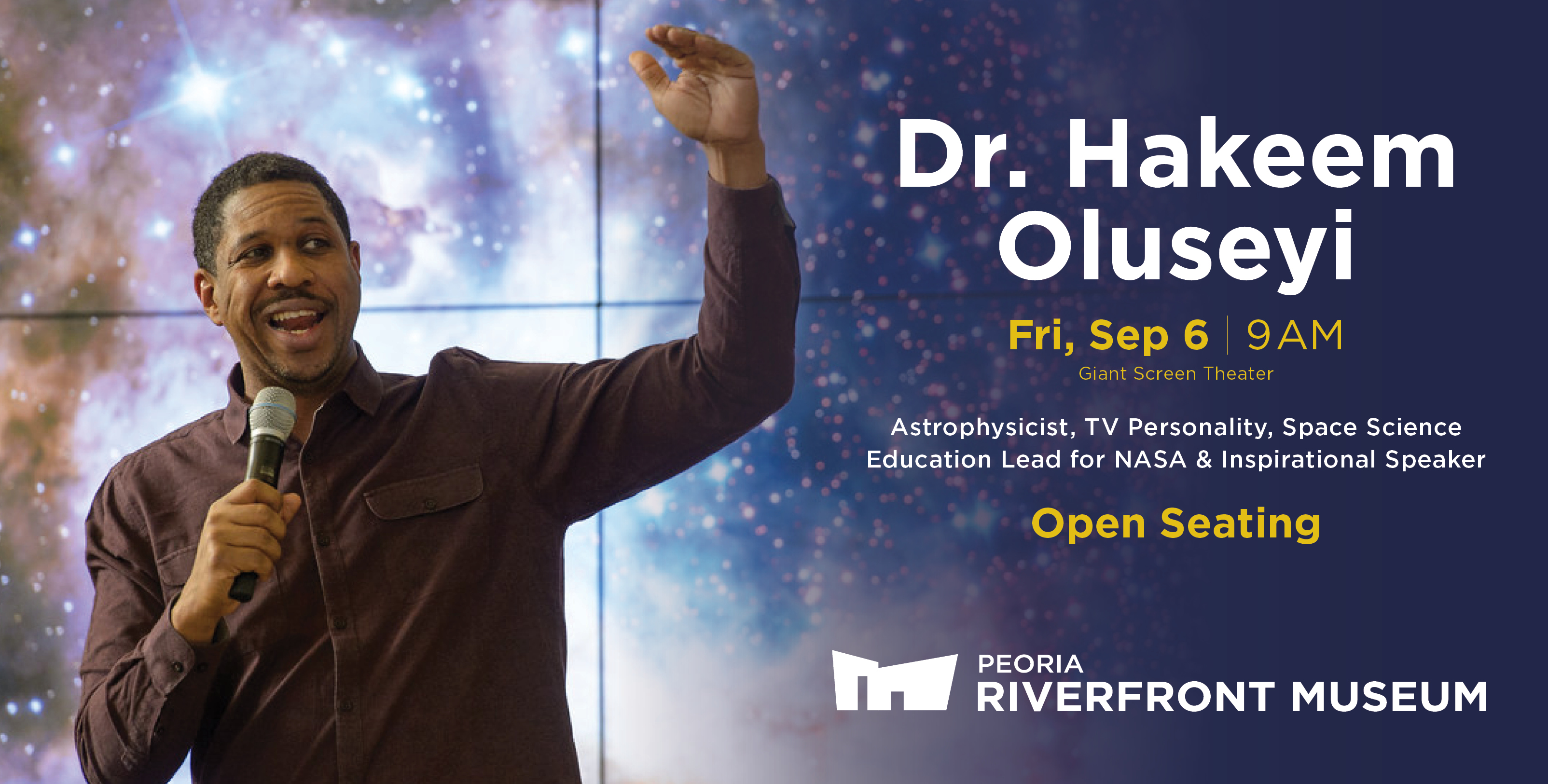 "What Qualities and Characteristics Make a Great Scientist and Engineer" 
Special Presentation by Dr. Hakeem Oluseyi
Peoria Manual Academy Robo-Rams FIRST Tech Challenge Kickoff Event
Fri, Sep 6 | 9 am
Giant Screen Theater
Join the Manual Robotics League FIRST Tech Challenge Kickoff event at the Peoria Riverfront Museum – free and open to the public! Dr. Hakeem Oluseyi, Astrophysicist featured on the Discovery Channel's "How the Universe Works" will speak about what it takes to be a great scientist or engineer.
Free & Open to the Public
Seating First Come, First Serve!
More info also available at the Museum or by phone: 309.686.7000.