Event Details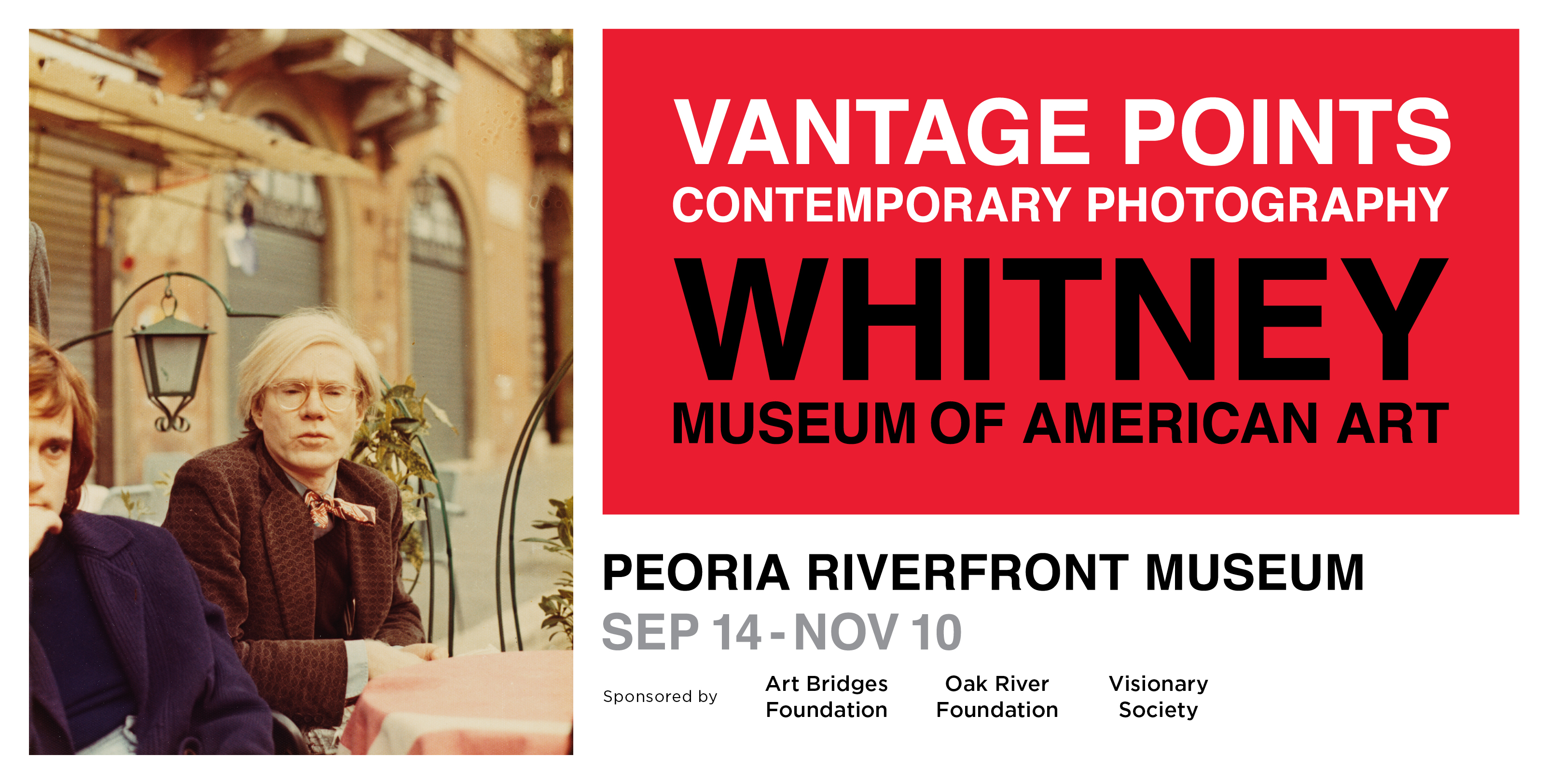 Vantage Points: Contemporary Photography from the 
Whitney Museum of American Art
September 14 through November 10
The first exhibition of its kind in the nation, Vantage Points: Contemporary American Photography , is a collaboration between the Whitney Museum of American Art , founded by Gertrude Vanderbilt Whitney and regarded as the foremost institution of contemporary American art; Art Bridges , founded by Alice Walton (daughter of Walmart founder Sam Walton), whose mission is to bring outstanding American art to the public; and the Peoria Riverfront Museum. The exhibition features photographs by 20 of the most influential artists of the 1970s through the 2000s, including Andy Warhol, Robert Mapplethorp, Sally Mann, Diane Arbus, Gregory Crewdson, William Eggleston, Nan Goldin and Richard Avedon.
Vantage Points is the first contemporary photography exhibition hosted by the Peoria Riverfront Museum.
The photographs in Vantage Points provide an examination of the impact of photography at a time where the camera has become a mode of both cultural and creative expression for all, elaborating on techniques, meaning, and context in the genre of contemporary photography. Vantage Points tells the stories of subject and photographer, and of photography as an art form.
The museum gratefully acknowledges our Vantage Points: Contemporary American Photography sponsors, Art Bridges Foundation, the Oak River Foundation and the Visionary Society.