Event Details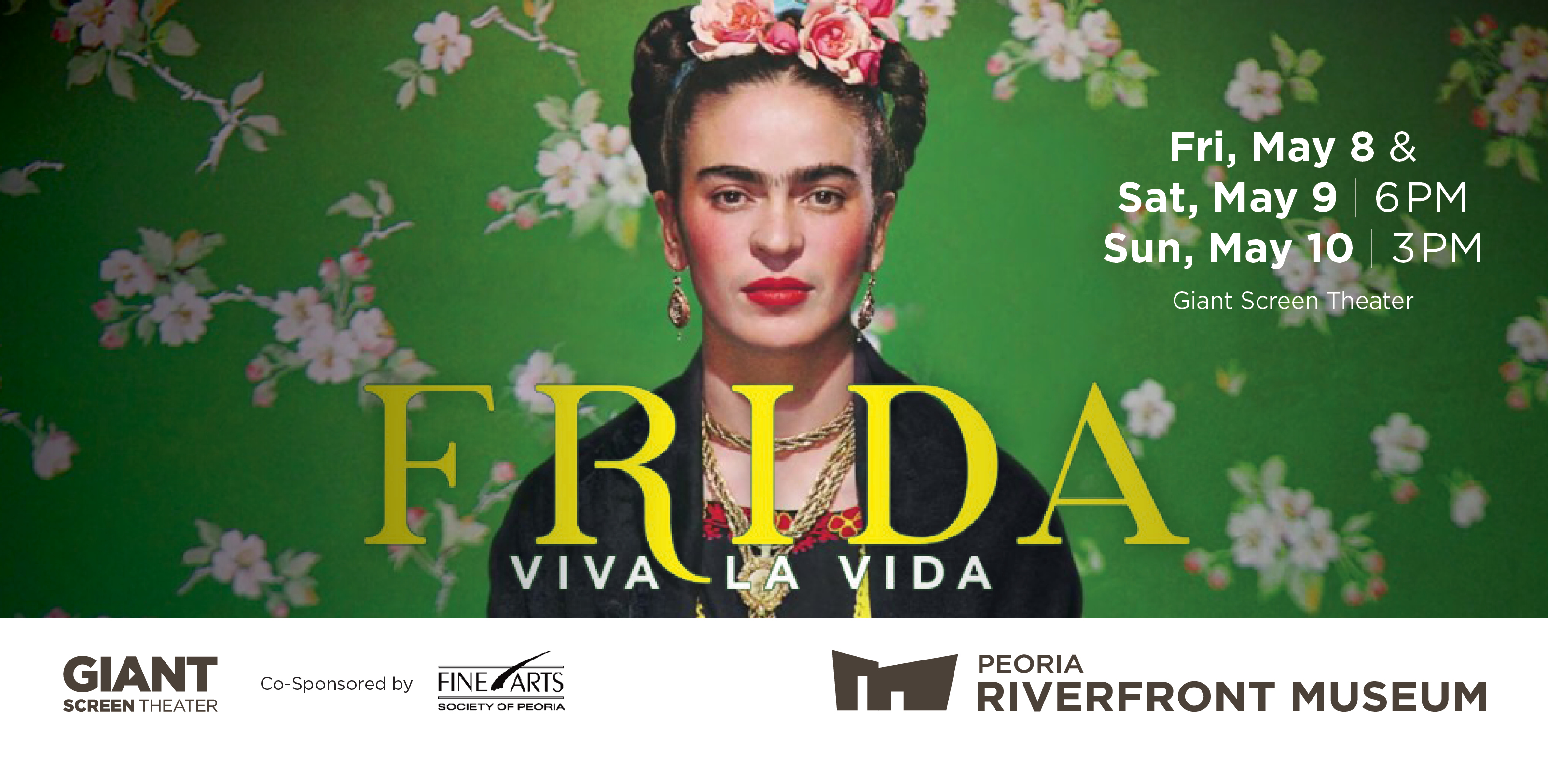 Frida: Viva la Vida
Fri, May 8 | 6 pm
Sat, May 9 | 6 pm
Sun, May 10 | 3 pm
Giant Screen Theater
The two sides of Frida Kahlo's spirit: on one side the revolutionary, pioneering artist of contemporary feminism and on the other, the human being, victim of her tortured body and a tormented relationship.
Members: Adult $8.50, Senior $7.50, Child $6.50 | Public: Adult $10.50, Senior $9.50, Child $8.50
Buy tickets online now - click here.
Tickets & more info also available at the Museum or by phone: 309.686.7000.