Event Details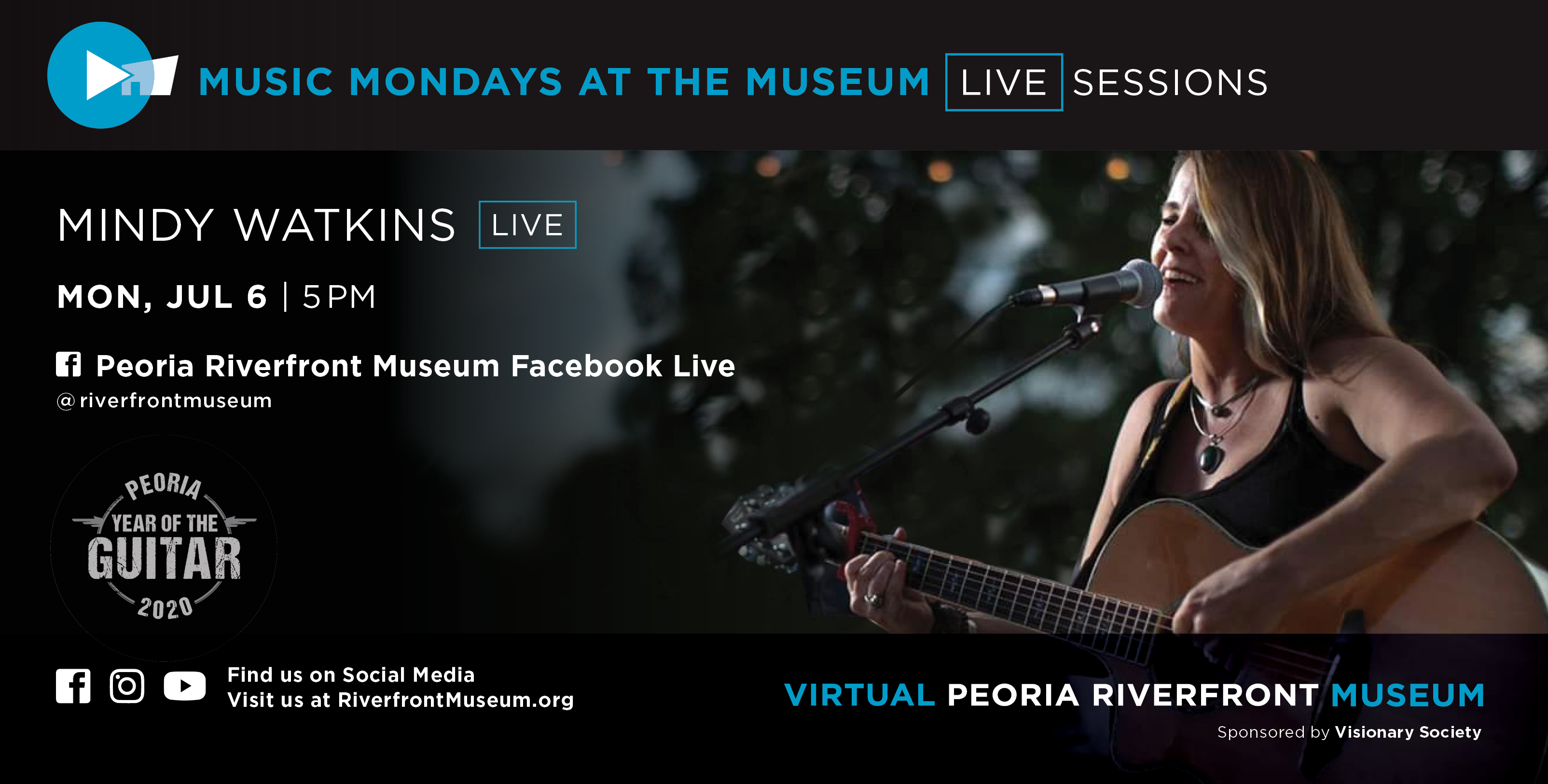 Music Mondays | Year of the Guitar LIVE SESSIONS on Facebook
Mindy Watkins LIVE
Mon, Jul 6 | 5 pm
Live on Peoria Riverfront Museum's Facebook Page (@riverfrontmuseum)
Join us for FREE Music Mondays | Year of the Guitar LIVE SESSIONS on Peoria Riverfront Museum's Facebook page, as Central Illinoisans and accomplished guitar musicians bring live concerts to your living room!
Mindy Watkins
Peoria native, singer-songwriter and music teacher, Mindy Watkins celebrates "The Year of the Guitar" with a live acoustic performances from her living room. Mindy writes her own music and lyrics and studied vocal performance at the University of Illinois and University of Colorado (Boulder), graduating with a Bachelor of Music from Colorado. She received her teaching certification in music education from Bradley University and has been teaching music for 16 years, including voice, guitar, piano, ukulele, performance and theory. She recently completed her debut album in Athens, Georgia with Grammy nominated John Keane.
Post-concert videos will be posted on our YouTube channel in our "Year of the Guitar" playlist!
Sponsored by Visionary Society.