Event Details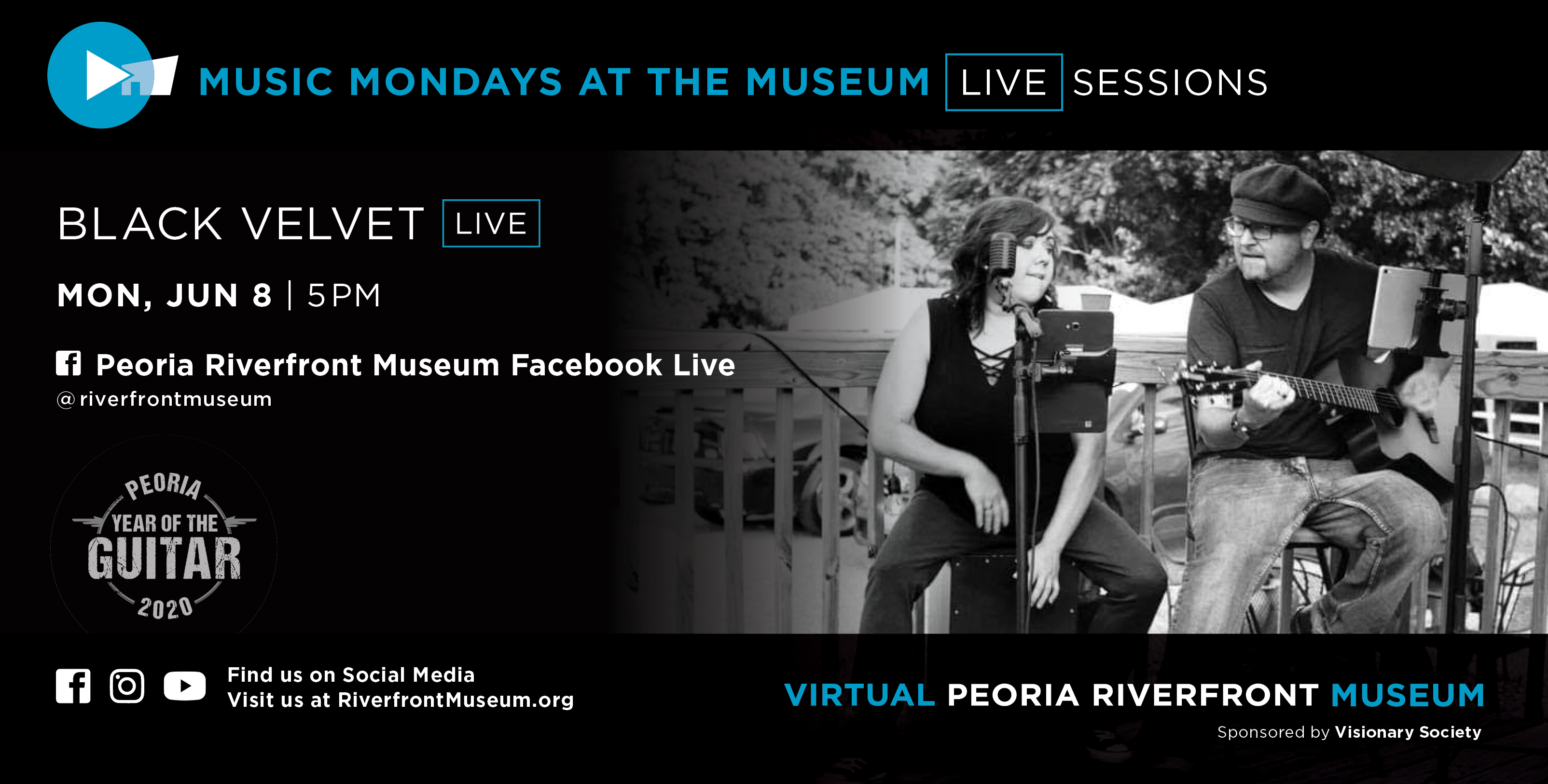 Music Mondays | Year of the Guitar LIVE SESSIONS on Facebook
Black Velvet LIVE
June 8 | 5 pm
Peoria Riverfront Museum's Facebook Page @riverfrontmuseum
Join us for FREE Music Mondays | Year of the Guitar LIVE SESSIONS on Peoria Riverfront Museum's Facebook page, as Central Illinoisans and accomplished guitar musicians bring live concerts to your living room!
BLACK VELVET
When a New York-born sound designer and Jeff Beck tribute artist paired up with a local singer/songwriter with untapped potential, they never imagined that their one time collaboration as buskers for a local street festival would ignite the spark of Central Illinois' premiere acoustic duo, Black Velvet. Armed with unique melody lines and a foot-tapping beat, Black Velvet breathes new life into familiar hits from artists such as The Police, Hendrix, The Beatles, Fiona Apple, The Rolling Stones, and more of your favorite songs you can't help but to sing along to. The undeniable chemistry of this husband-and-wife team captivates the audience and pulls them along for a relaxing but entertaining night.
Post-concert videos will be posted on our YouTube channel in our "Year of the Guitar" playlist!
Sponsored by Visionary Society.