Event Details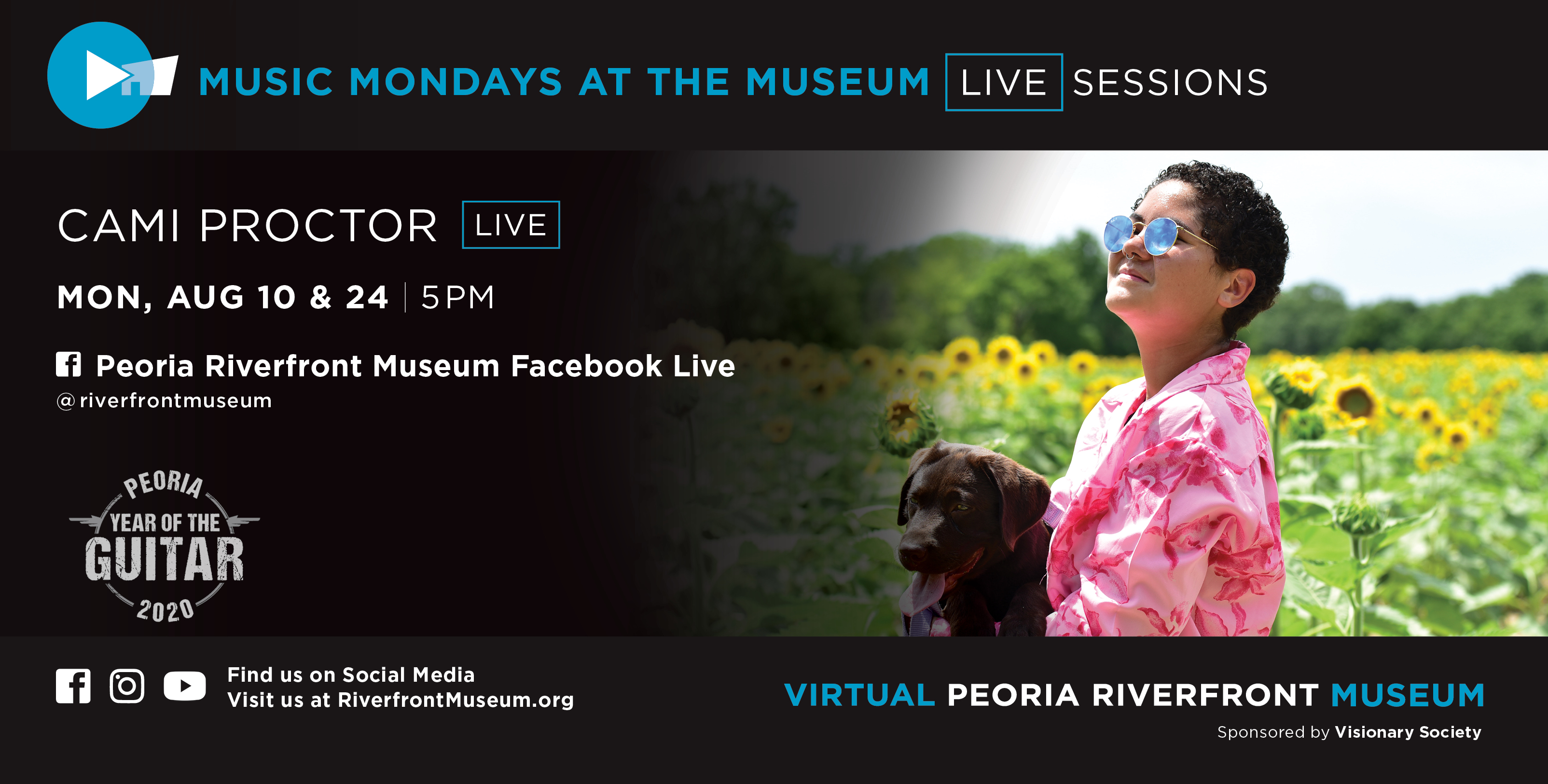 Music Mondays | Year of the Guitar LIVE SESSIONS on Facebook
Cami Proctor LIVE
Mon, Aug 10 + 24 | 5 pm
Live on Peoria Riverfront Museum's Facebook Page (@riverfrontmuseum)
Join us for FREE Music Mondays | Year of the Guitar LIVE SESSIONS on Peoria Riverfront Museum's Facebook page, as Central Illinoisans and accomplished guitar musicians bring live concerts to your living room
Cami Proctor
I'm Cami. I like to make songs.
I enjoy writing my own songs, making arrangements for other people's songs, and creating songs and other sounds to accompany visual projects.
I play guitar and sometimes bass with The Blank Stairs.
Post-concert videos will be posted on our YouTube channel in our "Year of the Guitar" playlist!
Sponsored by Visionary Society.