Event Details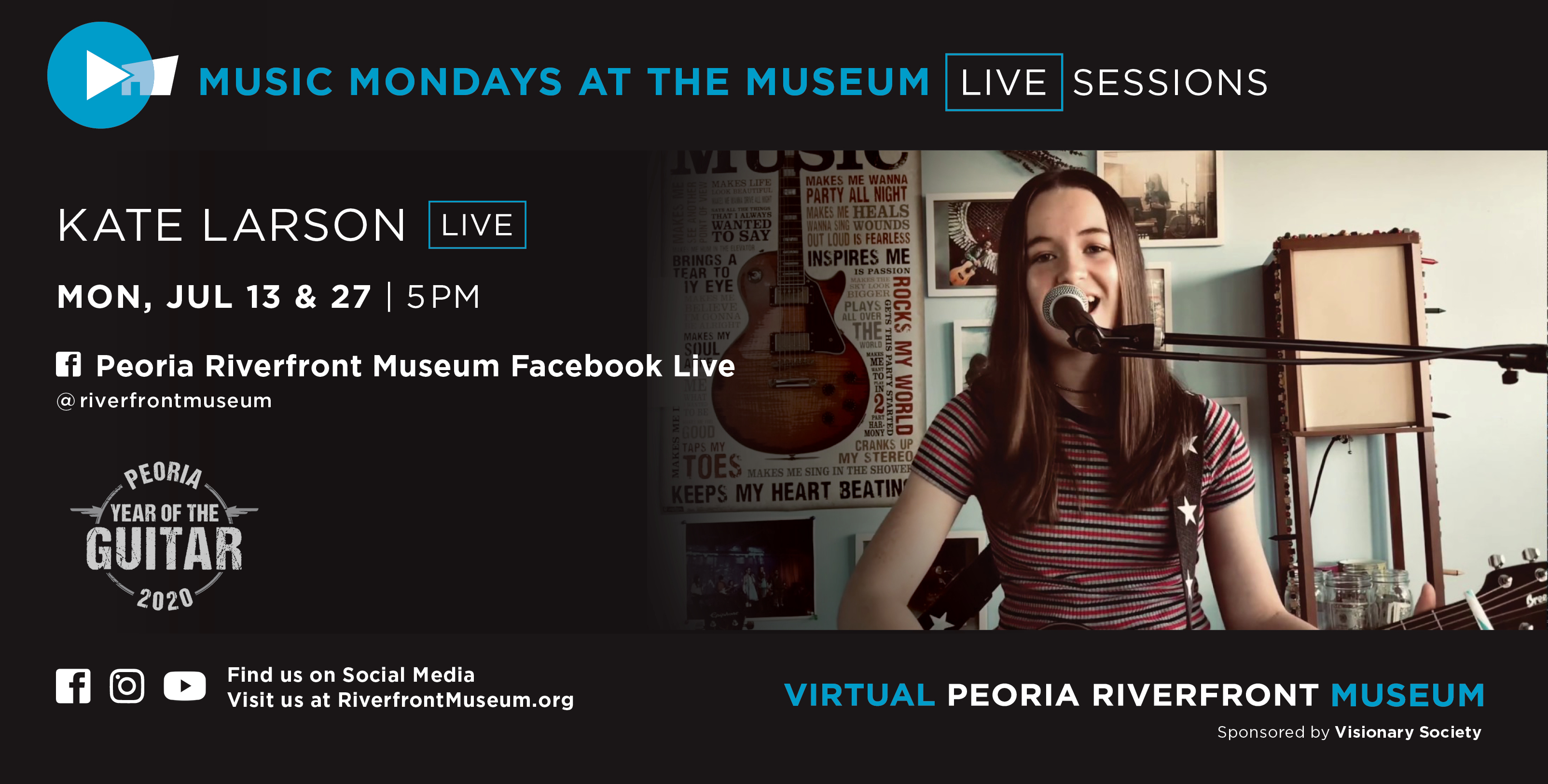 Music Mondays | Year of the Guitar LIVE SESSIONS on Facebook
Kate Larson LIVE
Mon, Jul 13 & 27 | 5 pm
Live on Peoria Riverfront Museum's Facebook Page (@riverfrontmuseum)
Join us for FREE Music Mondays | Year of the Guitar LIVE SESSIONS on Peoria Riverfront Museum's Facebook page, as Central Illinoisans and accomplished guitar musicians bring live concerts to your living room!
Kate Larson
Hey everybody! I'm Kate Larson, a singer-songwriter from the suburbs of Chicago. I'm 14, and my favorite thing in the whole entire world, is sharing stories with people, all through music. Music has always been that one thing for me that could be shared between anybody, and connect any two people, and that's such a crazy, special, thing. Music, and singing is the core of my world, and has been for as long as I can remember. My hope is that these songs really do fill up people's souls just as much as they fill up mine. I truly believe music can and will take you so many places- it can change the world, and it's so beautiful to me to be able to reach people that way. Looking forward to playing for you guys! Hope you all are doing well out there!!
Instagram: @katelarsonmusic
YouTube Channel: KateLarsonMusic
Post-concert videos will be posted on our YouTube channel in our "Year of the Guitar" playlist!
Sponsored by Visionary Society.