Event Details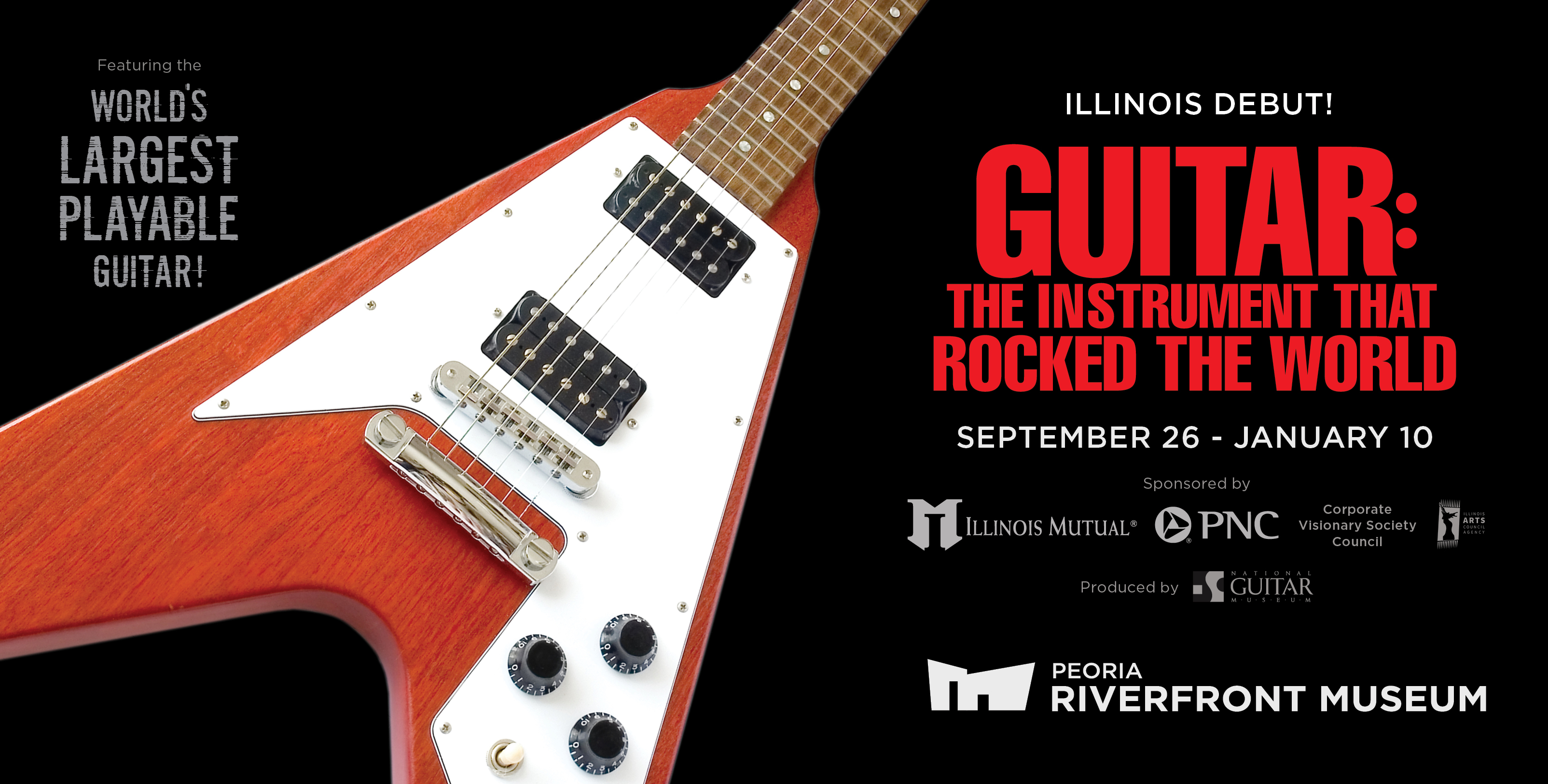 ILLINOIS DEBUT!
GUITAR: The Instrument That Rocked The World 
September 26 through January 10
FEATURING THE WORLD'S LARGEST PLAYABLE GUITAR!
"GUITAR: The Instrument That Rocked The World" takes visitors of all ages on a fascinating and engaging exploration of the art, science, sound, history and pop culture behind the world's most popular instrument! Featuring a unique collection of more than 70 instruments - ranging from the rare and antique to the wildly popular and innovative - along with performance video, models and more,"GUITAR" gives you a chance to enjoy the instrument not only from the perspective of its history, evolution, and design, but through the music it has created and the technology that continues to enhance it.
The guitar is one of the most enduring icons of the past 200 years, evolving from European and Asian instruments during the Middle Ages (oud, sitar, and lute). In "GUITAR," these instruments are displayed side by side next to the guitar as we know it today, with its signature hourglass shape. Packed with STEAM-based elements, GUITAR introduces visitors to concepts including electromagnetism, sound waves, frequency, decibel levels, mathematical scales, engineering design, and materials—along with amplification, memory skills, and performance."GUITAR" explores all facets of the guitar's history as an instrument of popular culture over four centuries to the science of creating sound with wood and steel.
The museum gratefully acknowledges our exhibition presenting sponsors, Illinois Mutual, PNC, Ruby K. Worner Charitable Trust and OSF HealthCare, with additional sponsorship by the Corporate Visionary Society Council and Illinois Arts Council.
"GUITAR: The Instrument That Rocked The World" is produced by The National GUITAR Museum. The NGM was founded to promote and preserve the legacy of the guitar, and is the world's first museum dedicated to the history, science, evolution, and cultural impact of the guitar.
---