Event Details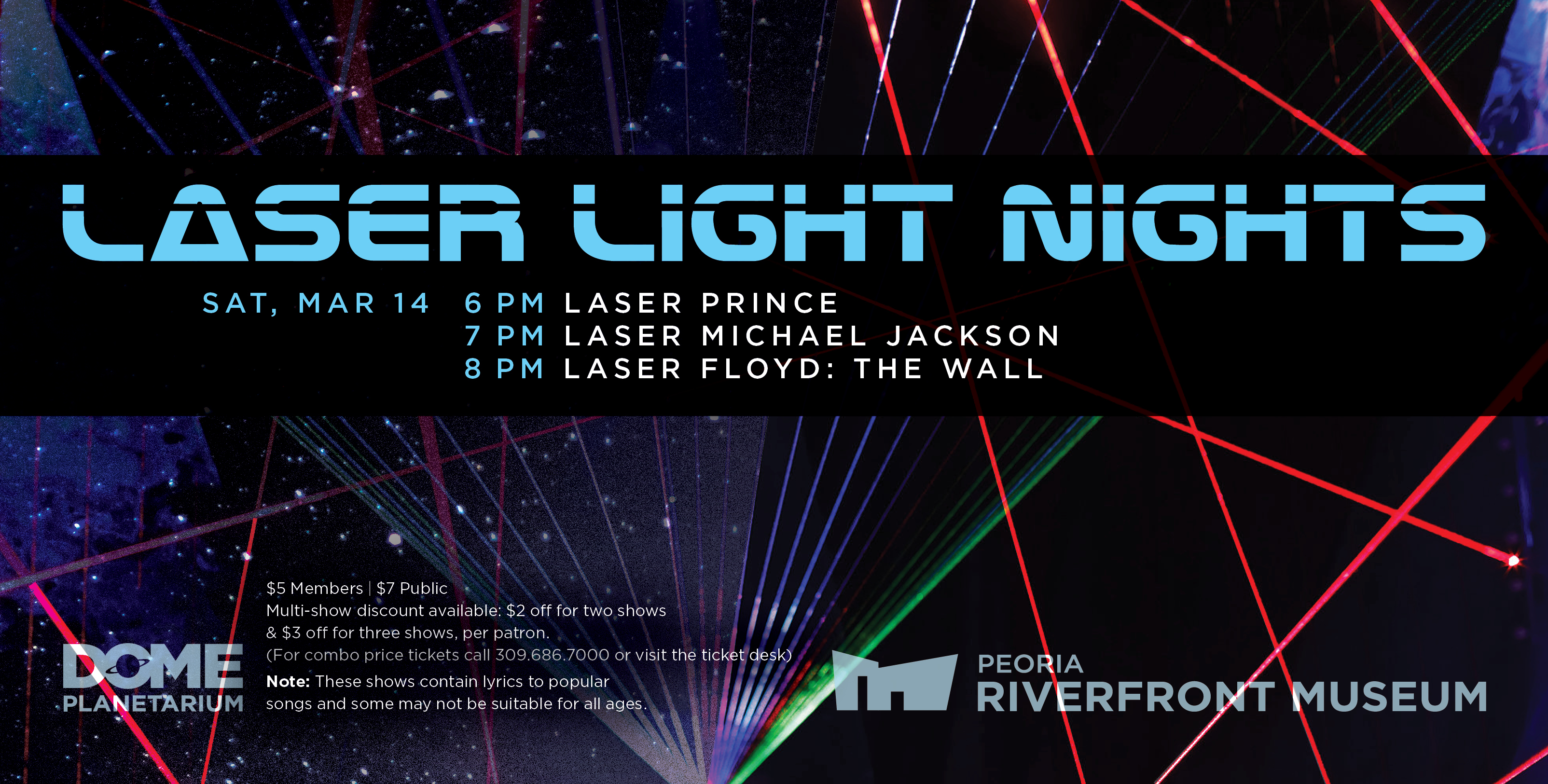 POSTPONED | Laser Light Night | Prince, Michael Jackson, Floyd
Refunds will be processed beginning Monday, March 16.
Sat, Mar 14
6 pm | Laser Prince
7 pm | Laser Michael Jackson
8 pm | Laser Floyd: The Wall
Planetarium
Sit back, relax, look up and rock out! Listen to your favorite music - The Beatles, Pink Floyd, Led Zeppelin, U2, and more - while being dazzled by the multicolored laser light show on the Dome. Enhance your experience - pick up spectrum glasses and refreshments from our concession stand and enjoy the show! 35-50 min. (Note: These shows contain lyrics to popular songs and some may not be suitable for all ages.)
$5 Members | $7 Public
*Multi-show discount available: $2 off for 2 shows & $3 off for three shows per patron.
(For combo price tickets call 309.686.7000 or visit the ticket desk in person)
Buy tickets online now 
Tickets & more info also available at the Museum or by phone at 309.686.7000.
To view the full Laser Light Nights Schedule - click here. 
For more information or questions calling 309.686.7000