Event Details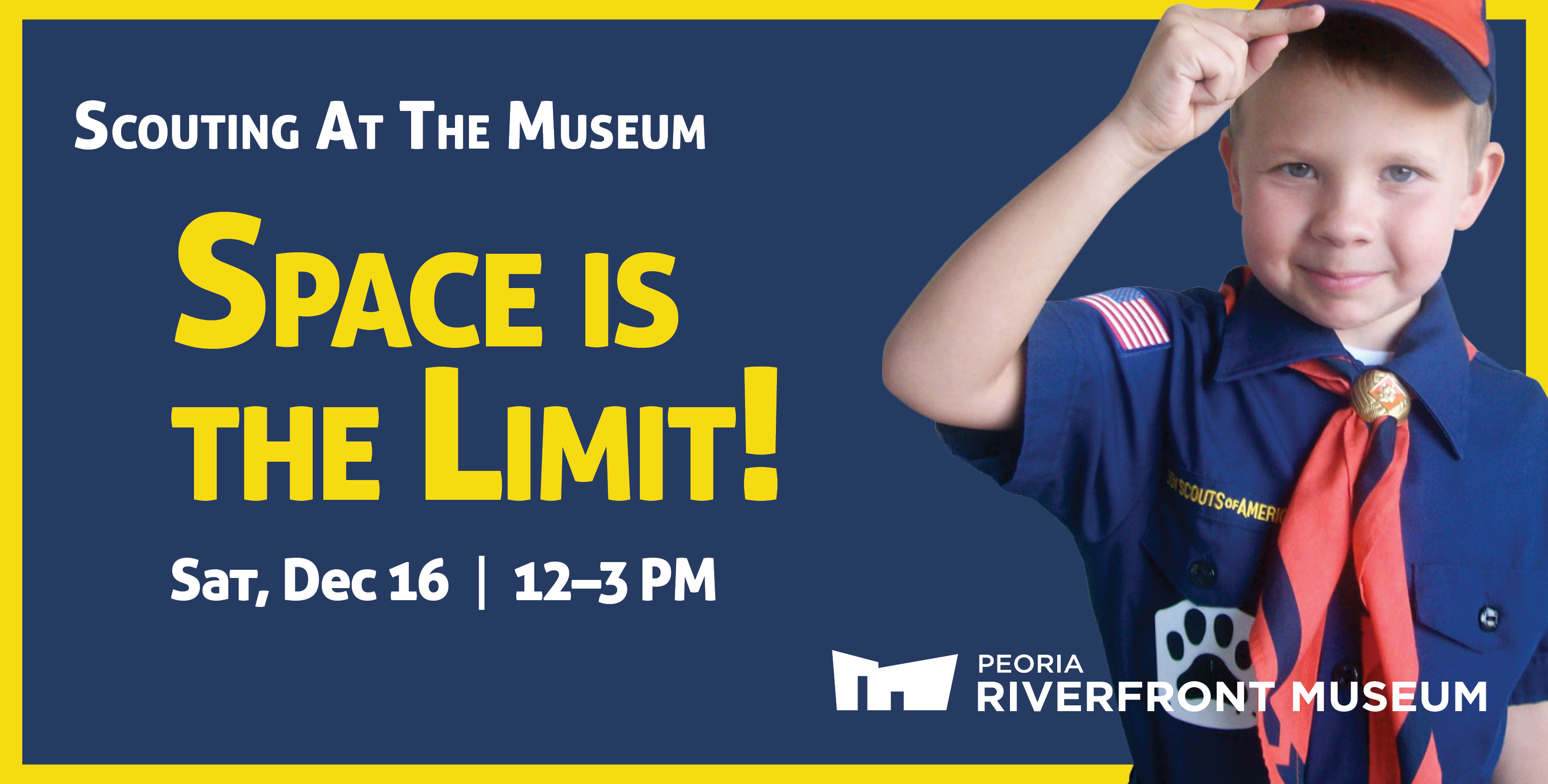 Scouting at the Museum: Space is the Limit!
Sat, Dec 16 | Noon- 3 pm
Studio 3
Using the latest visualization technology in the dome planetarium, Scouts will explore the past, present and future of space exploration in the Dome Planetarium. This workshop will fly through the solar system and learn about Sputnik, Apollo 11, the International Space Station and more!
Scouts will not be able to fulfill requirement #3 at the museum (build and launch a model rocket).
Group rates are available for groups of 5 and more and include 1 chaperone per 5 Scouts.
Scouts $20 | Chaperones $5.50
Buy tickets online now - click here.
Tickets and more info also available at the museum or by phone: 309.686.7000.
All scouting events require a minimum number of participants to run. Pre-registration is required.