Event Details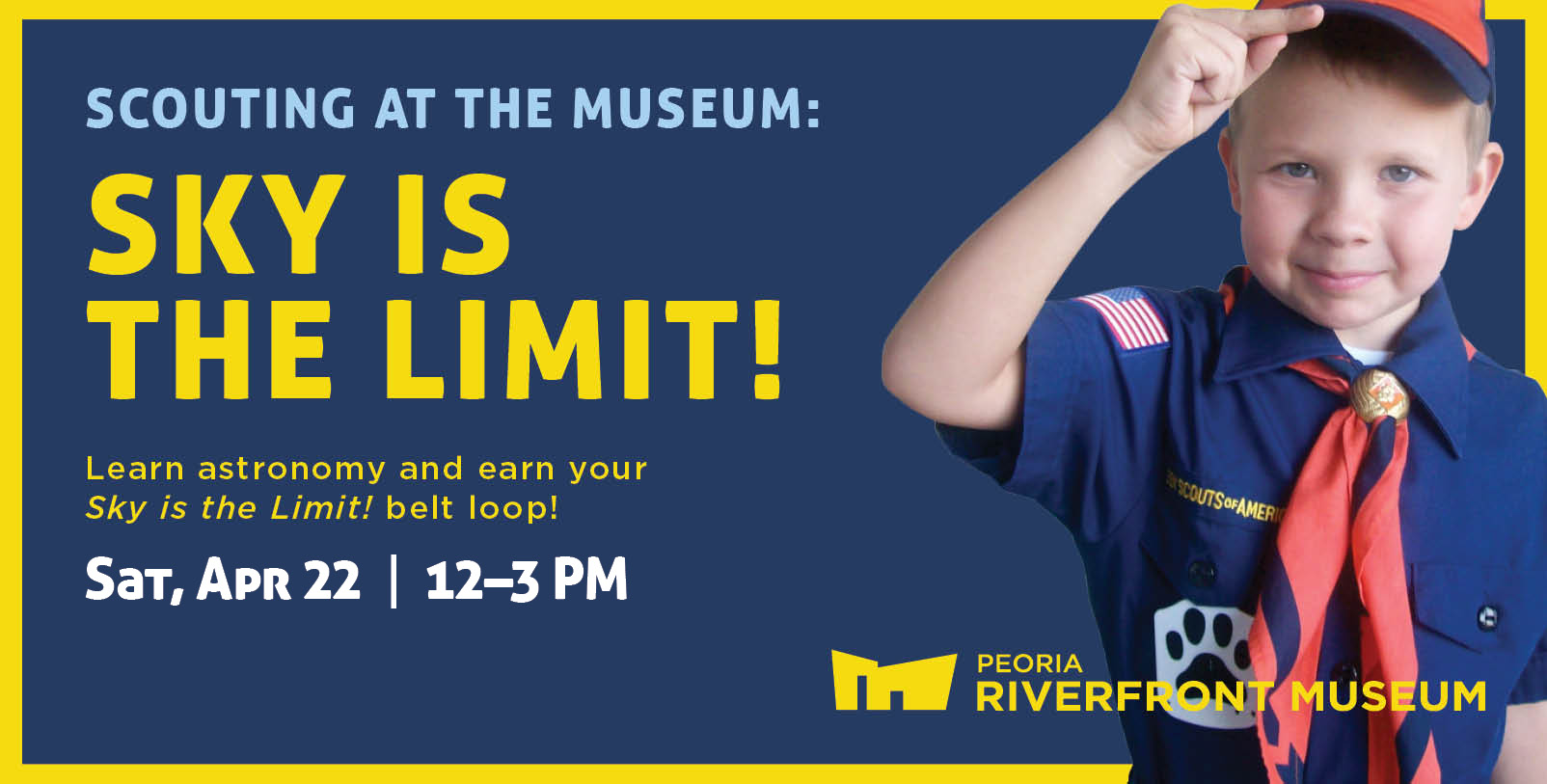 Scouting at the Museum: Sky is the Limit!
Sat, Apr 22 | Noon- 3 pm
Location: Illinois River Classroom
This workshop is intended to help Tiger Cub Scouts learn astronomy and earn their Sky is the Limit belt loop. The workshop will fulfill requirements 3-8 and prepare the Scouts for requirements for their night hike (requirements 1 & 2).
The workshop includes a planetarium show, a lesson on constellations and the science behind the stars, and hands-on time for Scouts to make their own planisphere (star-chart) and practice with them. They will also practice with a telescope (weather permitting).
While the event is intended for Tiger scouts to earn their Sky is the Limit belt loop, it is open to Scouts and family members of all ages. There will be a snack break. Please bring a lunch or money for the concession stand.
Group rates are available for groups of 5 and more and include 1 chaperone per 5 Scouts.
Scouts $20 | Chaperones $5.50
Buy tickets online now - click here.
Tickets and more info also available at the museum or by phone: 309.686.7000.
All scouting events require a minimum number of participants to run. Pre-registration is required.