Event Details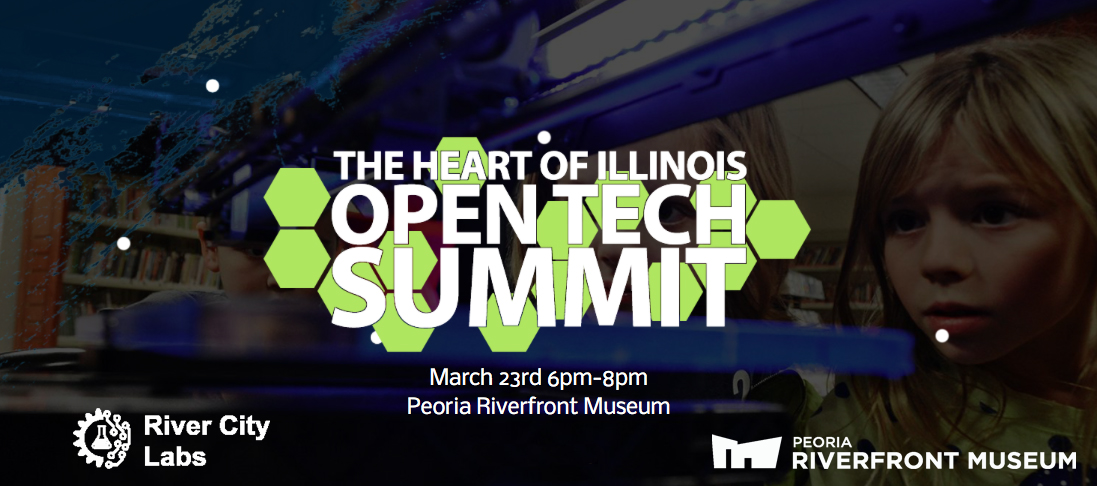 Heart of Illinois Open Tech Summit, sponsored by River City Labs
Thu Mar 23 | 6–8 pm
Lakeview Room Auditorium
This event celebrates open source technology in all its forms: from open software to open hardware, Linux to 3D Printing. Everyone interacts with something powered by open source and might not even know it! This event will showcase the amazing open source innovation happening in Central Illinois and around the world. There will be cool things for kids and adults to see and learn about, like 3D scanners, quadcopter, tech talks and more.
Learn more about River City Labs and the benefits of membership with this innovative organization. Following the event at the museum, participants are encouraged to visit River City Labs on the main floor of Advanced Space at 1213 SW Adams, two blocks down from Sugar restaurant. 
This event is free of charge and open to the public.
Click here for more information about the Open Tech Summit. Click here for more information about River City Labs.