Event Details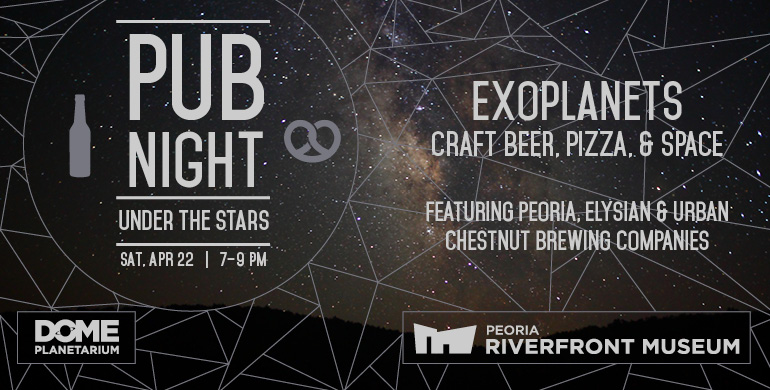 Pub Night Under the Stars | Exoplanets
Dome Planetarium
Sat, Apr 22 I 7-9 pm
Featuring craft beer from Peoria Brewing Company, Elysian Brewing Company, and Urban Chestnut Brewing Company
Beer, Pizza, & Space, what more could you want? Learn what's up in the night sky and the latest news from the cosmos as we tour the Universe using our real-time Uniview software. Planetarium Curator Renae Kerrigan will be your guide as we discuss humanity's first steps into space exploration, and the discovery of fantastic planets orbiting the stars you see at night. Guests receive up to 3 beers & pizza included with ticket, water & soda also available. 
$30 members | $33 public
SOLD OUT
Additional questions? Contact Renae Kerrigan at rkerrigan@peoriariverfrontmuseum.org or 309.863.3030.
Ages 21+ only. Advance registration required.