Event Details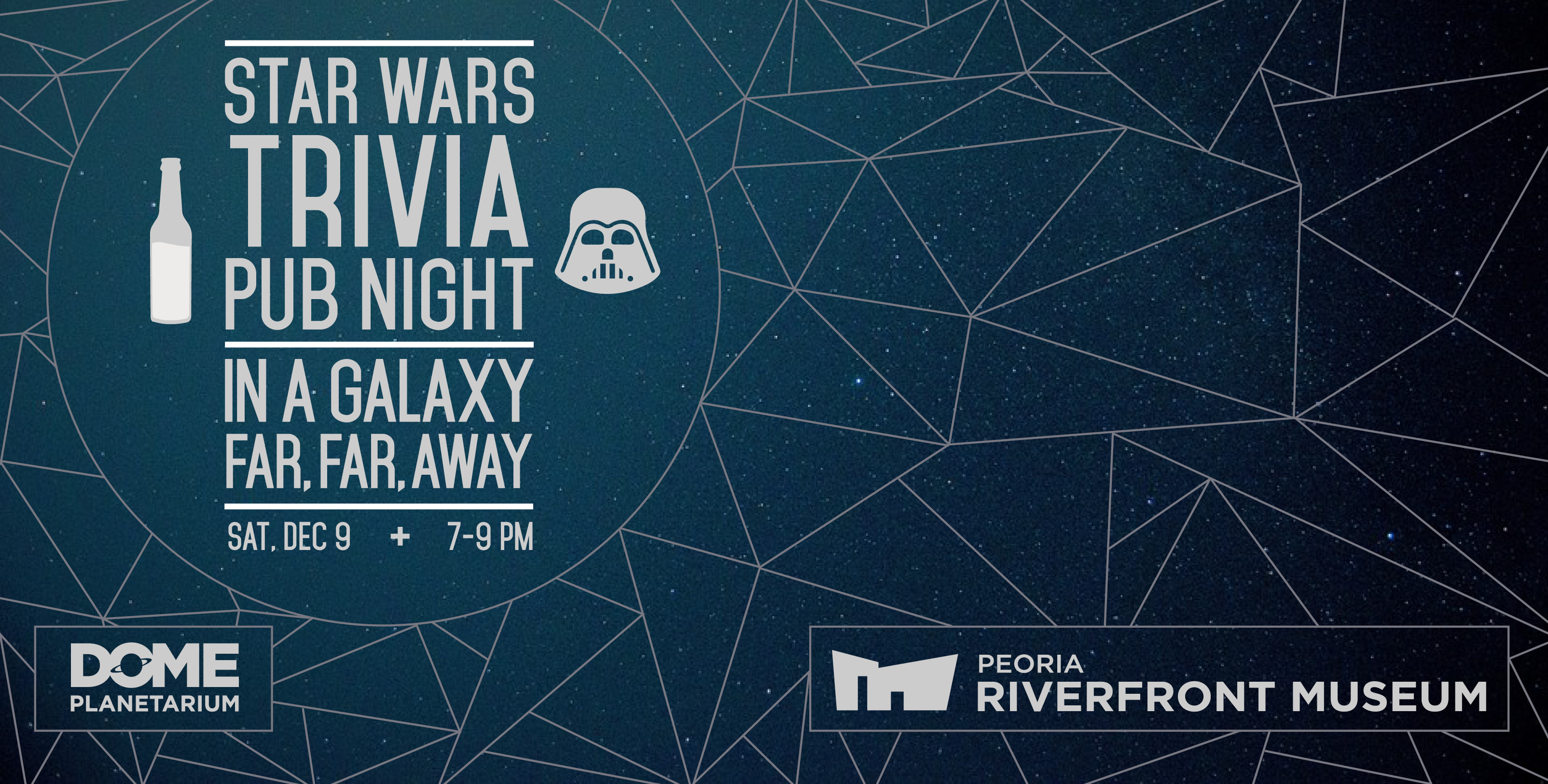 Star Wars Trivia: Pub Night in a Galaxy Far, Far Away
Sat, Dec 9 | 7-9 pm
Dome Planetarium
Think you know the answers to all things Star Wars? Make a team and test yourself while enjoying a variety of beer and a food as we fly through the galaxy in the Dome Planetarium. We'll put your team to the test and see if the Force is with you for this Star Wars themed Trivia Night!
*Up to 3 beers, food, and non-alcoholic beverages included in ticket price.
Must be age 21+
$30 members | $33 public
Buy tickets online now - click here.
Tickets & more info also available at the Museum or by phone: 309.686.7000.
Must be 21 or older. All events require a minimum number of participants to run. Pre-registration is required.