Event Details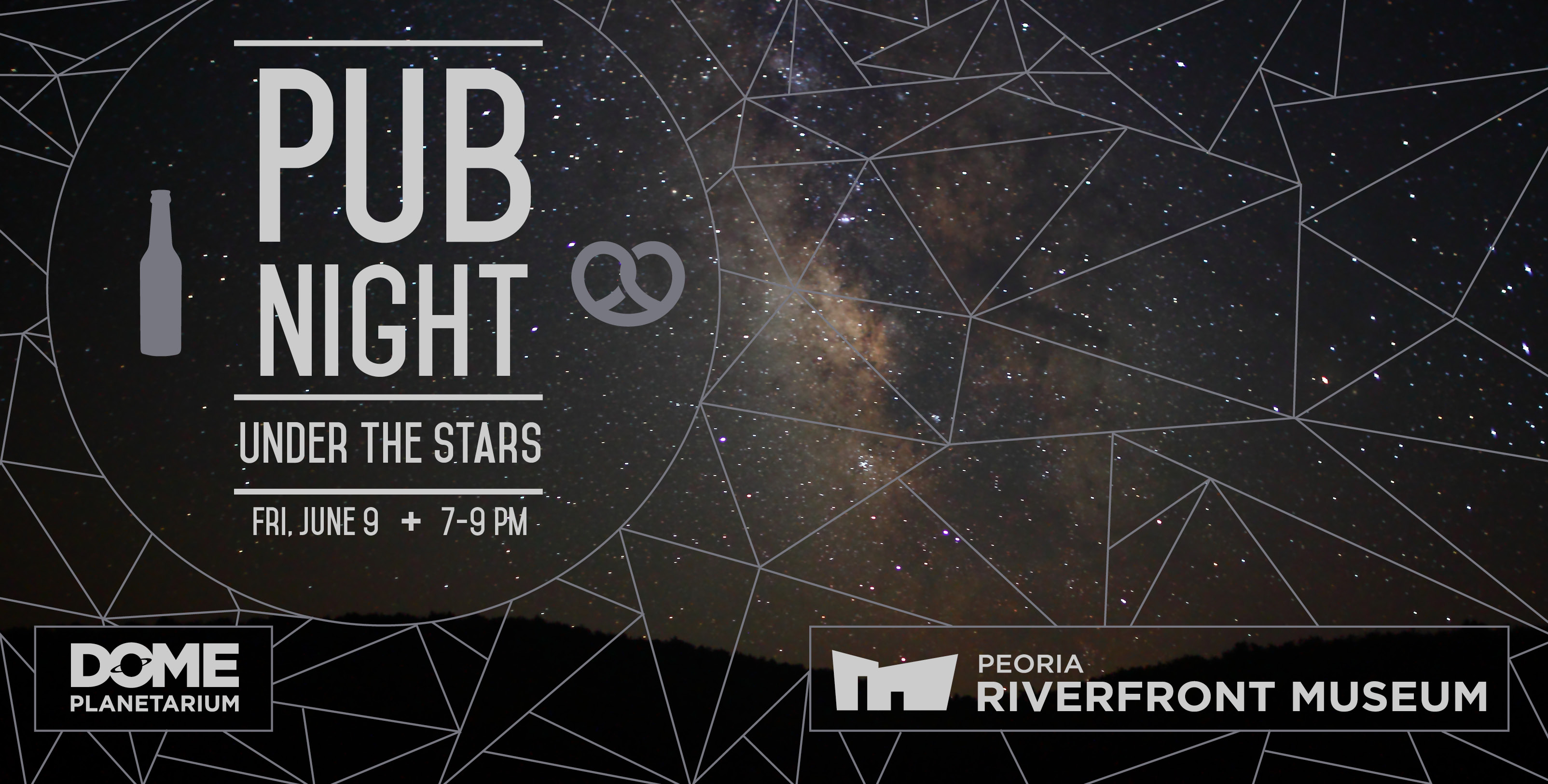 Pub Night Under the Stars
Dome Planetarium
Fri, June 9 I 7-9 pm
Beer, pizza, and space, what more could you want? Learn what's up in the night sky and the latest news from the cosmos as we tour the Universe using our real-time Uniview software. A stellar Planetarium operator will be your guide through this out of this world experience. Guests will receive up to 3 craft beers & pizza included in ticket price.
$30 members | $33 public
Buy tickets online now - click here!
Additional questions? Contact Renae Kerrigan at rkerrigan@peoriariverfrontmuseum.org or 309.863.3030.
Ages 21+ only. Advance registration required.