Event Details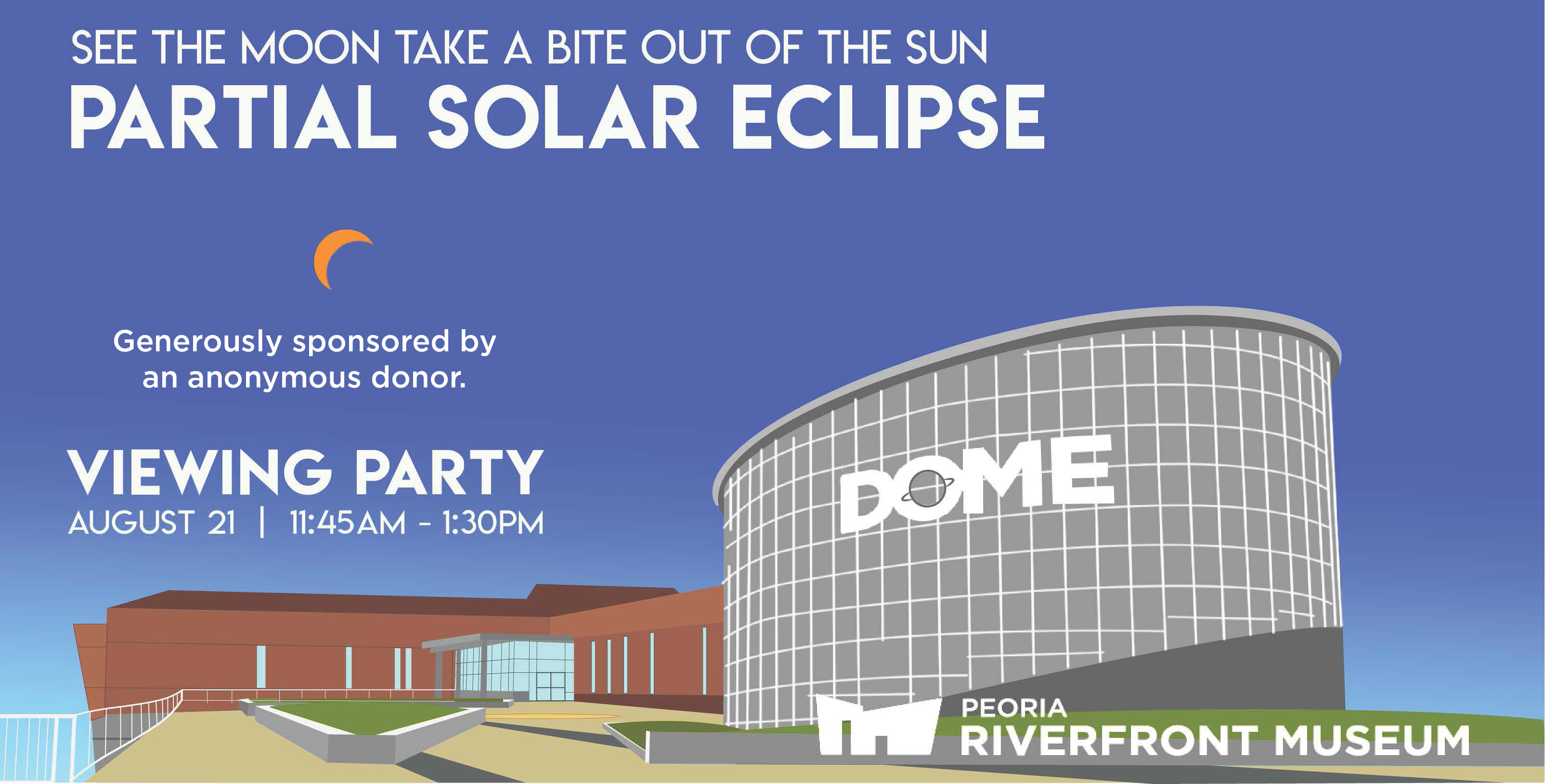 Join Peoria Riverfront Museum and Peoria Astronomical Society on the museum's Sun Plaza (the center of the Central Illinois Community Solar System) for biggest Partial Solar Eclipse Party in the Peoria area! Free & open to the public. No reservations are needed. We will have a small amount of eclipse glasses for sale starting at 11:45 at the party, but may sell out. We do not have any for sale currently in our gift shop and cannot order more. Luckily, you can observe the Sun safely with other means!
Safe Viewing Methods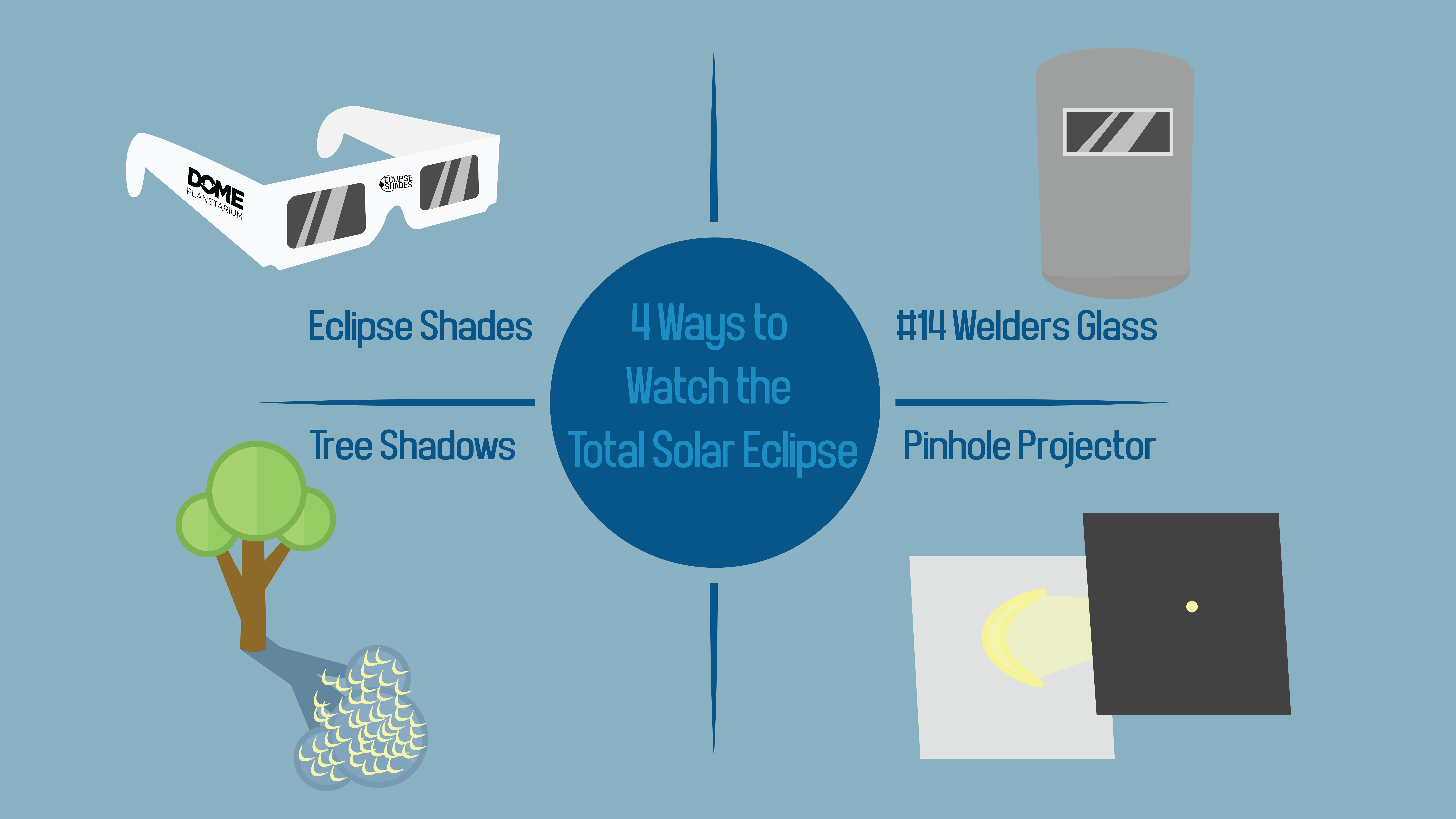 There are four ways to safely view the partial phases of the eclipse. The easiest is with eclipse shades, but despite purchasing a large amount, the museum is sold out and cannot get more. Try eclipseglasses.com but order them quickly.  You can also observe using a telescope with a solar filter. At this party, we will have solar telescopes set up that allow you to directly observe the Sun.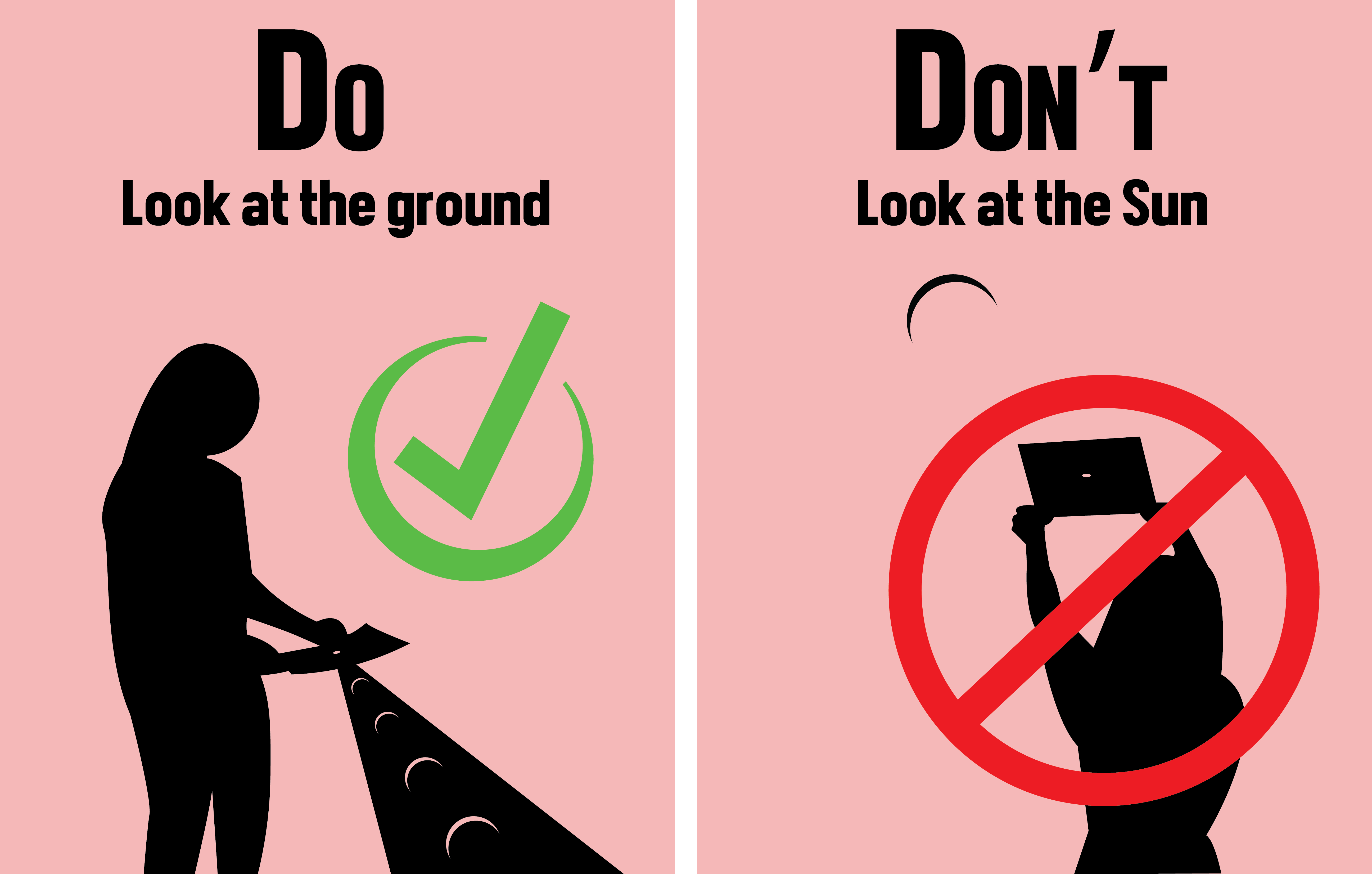 If you are unable to attend our party, you can observe the Sun safely using a pinhole projector. By punching a small hole in a piece of paper, you can look at the Sun's image projected on another card or the ground to view the eclipse. Click here for more information on pinhole projectors, or watch this video. You can look for natural pinhole projectors by looking at the shadows cast to the ground by trees and bushes. Finally, you can use #14 welders glass to directly look at the Sun, but make sure it is #14. Anything less is not strong enough to protect your eyes.
At our Viewing Party you can:
Look through solar telescopes & pinhole projectors! 
Talk to astronomy experts! 
Enjoy fun family activities! 
Snacks available for purchase 
Real-time streaming of total solar eclipse in Dome Planetarium
Don't miss this very rare astronomical event!
Read more about the eclipse - click here!
Contact Renae Kerrigan at  rkerrigan@peoriariverfrontmuseum.org or 309-863-3030 for further information.
Event is free and open to the public. Regular admission applies to Museum galleries and planetarium shows (eclipse streaming is free). This event will be outside with limited seating provided. If you would like to sit, you are welcome to bring your own folding or camp chair.