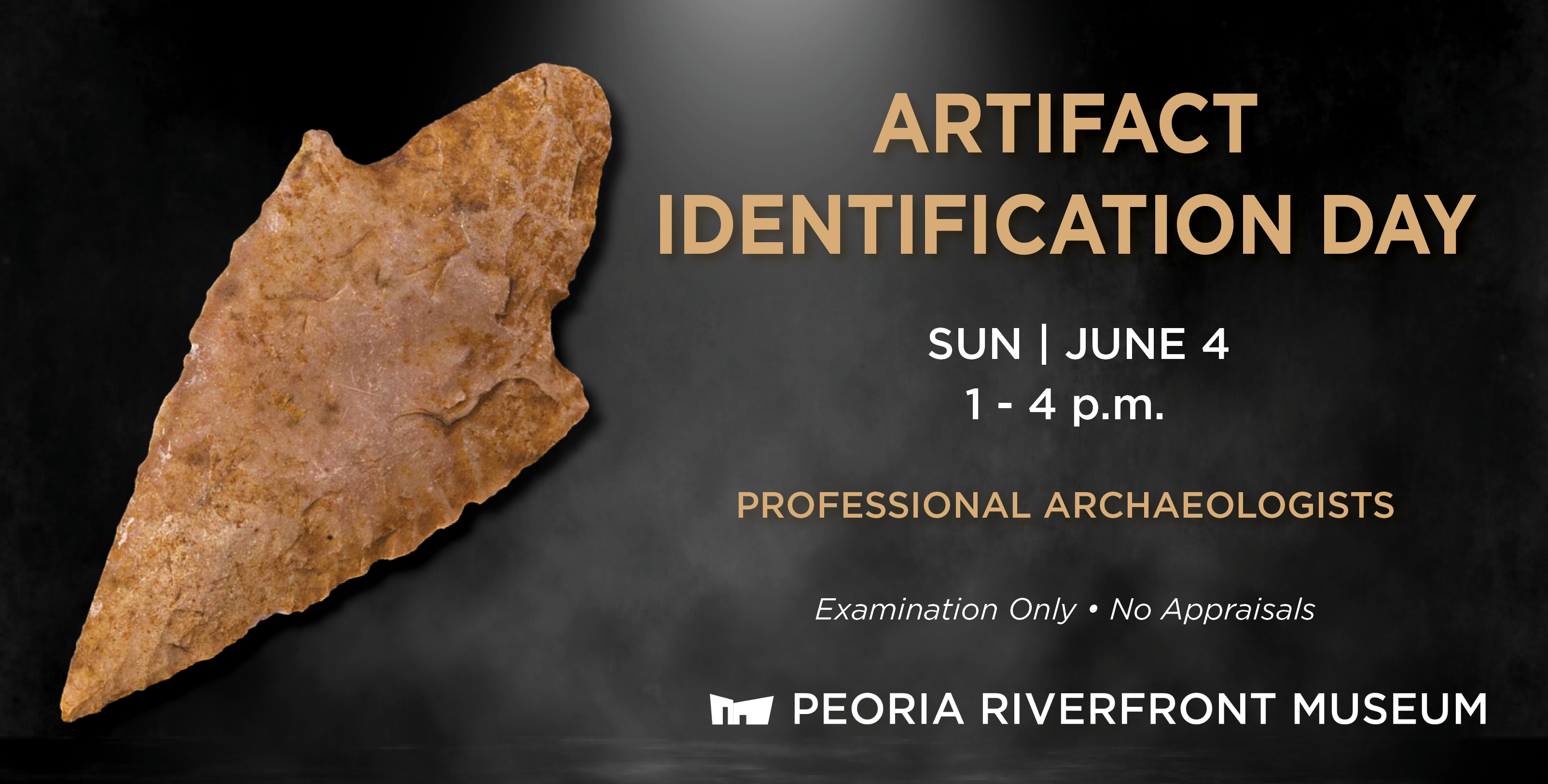 ARTIFACT IDENTIFICATION DAY
Sunday, June 4, 2023 | 1 p.m. - 4 p.m.
In the Museum Lobby

Join us at the Peoria Riverfront Museum for an "Artifact Identification Day" with PhD archeologists and special advisors to the museum, Dana Bardolph and Greg Wilson!
Dana Bardolph is an assistant professor at Northern Illinois University, and Greg Wilson is a professor in the University of California's Department of Anthropology. Both have previously worked in the Illinois area with the Fandel Mounds archeological dig, and are excited to return and do further archeological research in the Peoria area this summer. 
Bardolph and Wilson, will be setting up at the museum to examine and identify prehistoric and historic artifacts! 
Bring in historical artifacts from your home and family and have them examined by Bardolph and Wilson. No appraisals will be done at this time.