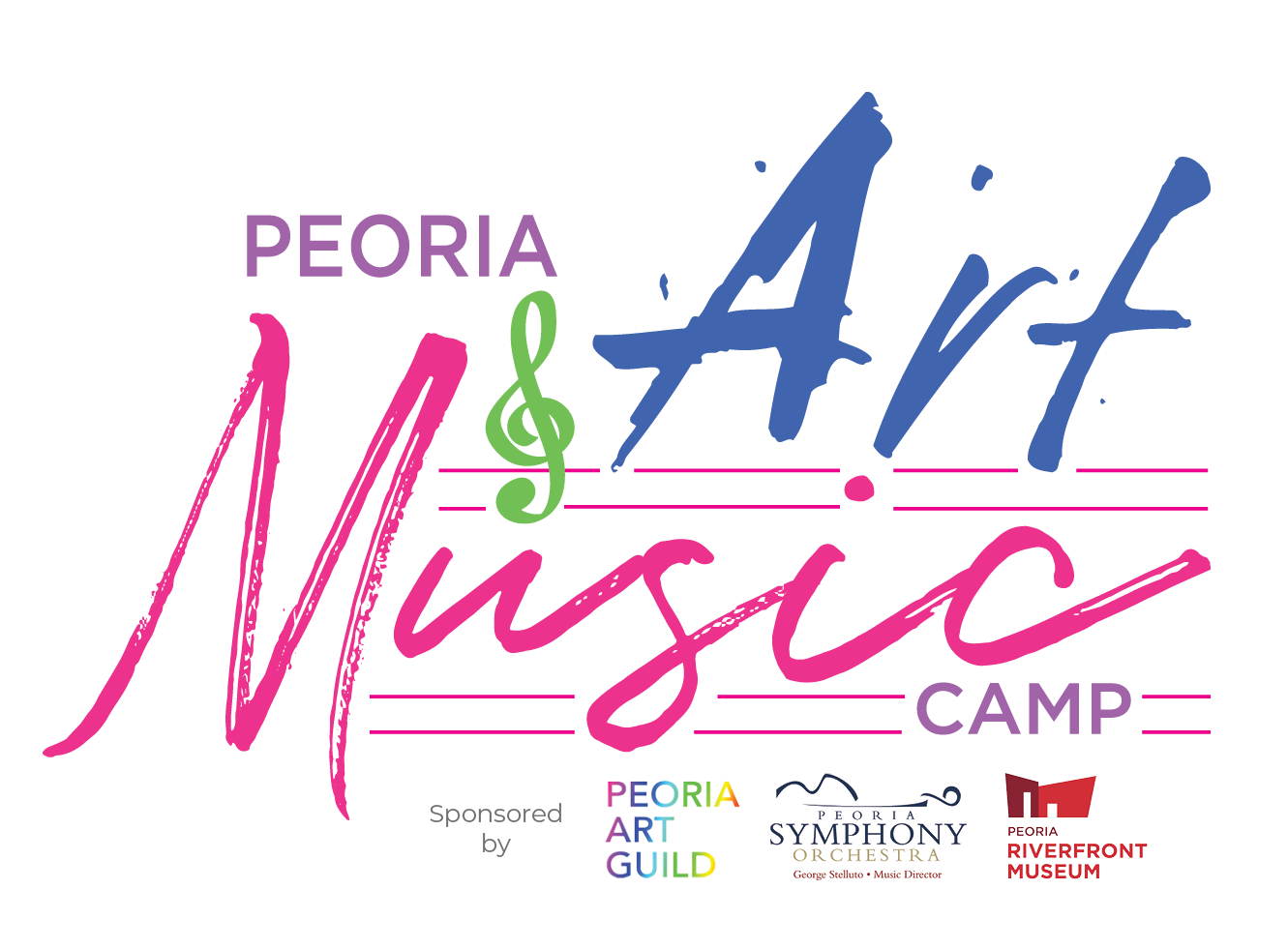 In Collaboration with the Peoria Art Guild and the Peoria Symphony Orchestra: 
PEORIA ART AND MUSIC CAMP
June 26, 2023 - June 30, 2023 | 9 a.m. - 2:30 p.m. 
Introduce your child to a lifelong love of visual art and music in this fun-filled week-long camp for young creatives.
The first-ever Peoria Art and Music Camp is a great way to introduce students entering grades 1-12 to all that music and visual arts have to offer. Ignite their creativity and strengthen academic skills with a wide variety of fun activities including an introduction to musical instruments, movement, painting, drawing, printmaking, collaborative projects, STEM activities, museum exhibits, planetarium experience, and more.
Each day will begin and end at the Peoria Riverfront Museum, with students traveling from the museum to the Peoria Symphony Orchestra and the Peoria Art Guild to get a studio experience. The camp will culminate in a Camp Showcase, held on Friday afternoon of the camp week. 
All are welcome and there's no experience necessary to join in the fun! This camp experience will start kids off on a creative journey in art and music that will last a lifetime.
SAMPLE DAY SCHEDULE
9:00 a.m. - Check In/ Drop-off
9:15-10:30 - Class 1
10:45-12:00 - Class 2
12:00-12:45 - Lunch and activities
1:00- 2:15 - Class 3
2:30 p.m. - Wrap-up/ Clean-up/ Pick-up
2:30-4:00 Optional After Care*
***For additional fee***
The Peoria Art and Music Camp will be ticketed at $295 per participant. 
Get tickets HERE