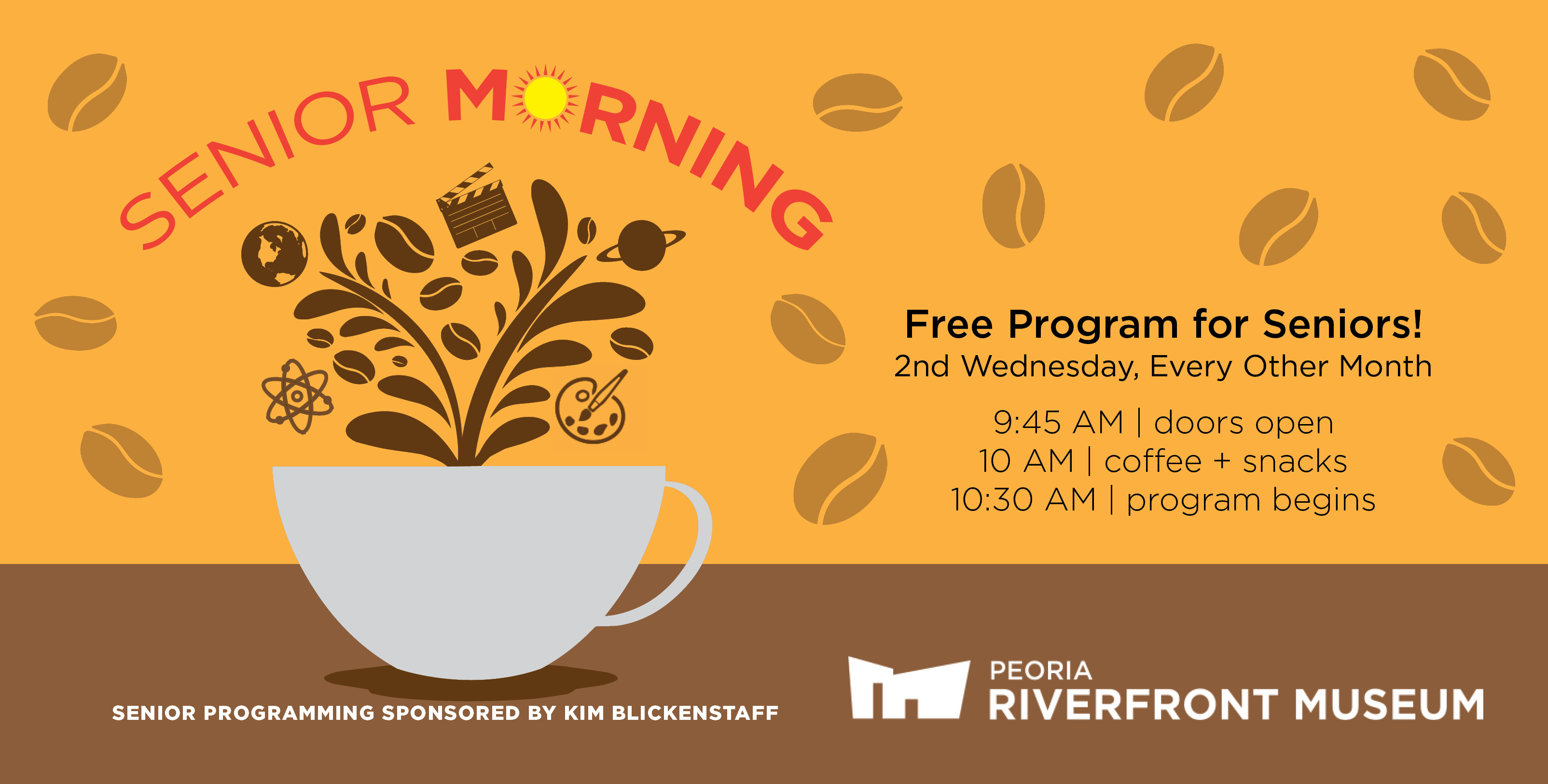 Senior Morning Lecture Series
Join us for our bi-monthly free Senior Morning Lecture Series! This special educational program began more than 30 years ago at our predecessor museum, Lakeview Museum of Arts & Sciences.
The Senior Morning Lecture Series takes place on the second Wednesday of every OTHER month and is free for seniors 60 and older. 
To learn more about Senior Free Days - click here. 
Registration is not necessary, but groups are encouraged to call ahead so that we will be prepared. Please call Heather at 309.863.3046.
Peoria Riverfront Museum gratefully acknowledges our Senior Morning Lecture Series & Senior Free Days sponsor, Kim Blickenstaff.
UPCOMING LECTURE DATES & TOPICS
Wed, Jan 13 | 10:30 am
Preston Jackson, Bronzeville to Harlem | An American Story
Wed, Mar 10 | 10:30 am
"FOLK" + "Uncovered: The Ken Burns Collection"
Zac Zetterberg, Curator of Art
Senior programs events are open to seniors age 60 and over.