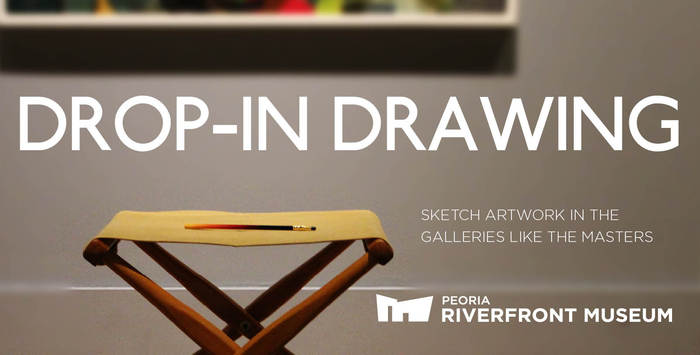 Schedule: 
Sun, Jun 4, 11, 18, 25 | 12-5 pm
Sun, Jul 2, 9 | 12-5 pm
Permanent Collection Gallery
The George & Norma Kottemann Collection: A 40-Year Passion for Art
For more info on the exhibition - click here.
Escape the chaos of life and relax while sketching in the Museum's galleries. Learn the way the masters did and draw inspiration from original works of art while giving yourself a much needed break. Stay for thirty minutes or three hours, sketching a piece or two to take home with you. All ages and skill levels are welcome to check out a kit from the front desk, or bring your own sketchbook, pencils only please. Check out supplies at the front desk (folding stool, sketching paper, a clipboard, and a pencil). There is no cost to borrow supplies, but we ask that you leave a driver's license, library card, or similar as a security deposit.
All ages (ages 16 and under require an adult in attendance)
Free to members and with general admission
*Pencils only in the galleries, kits are offered on a first come first serve basis.
For more info call 309.686.7000