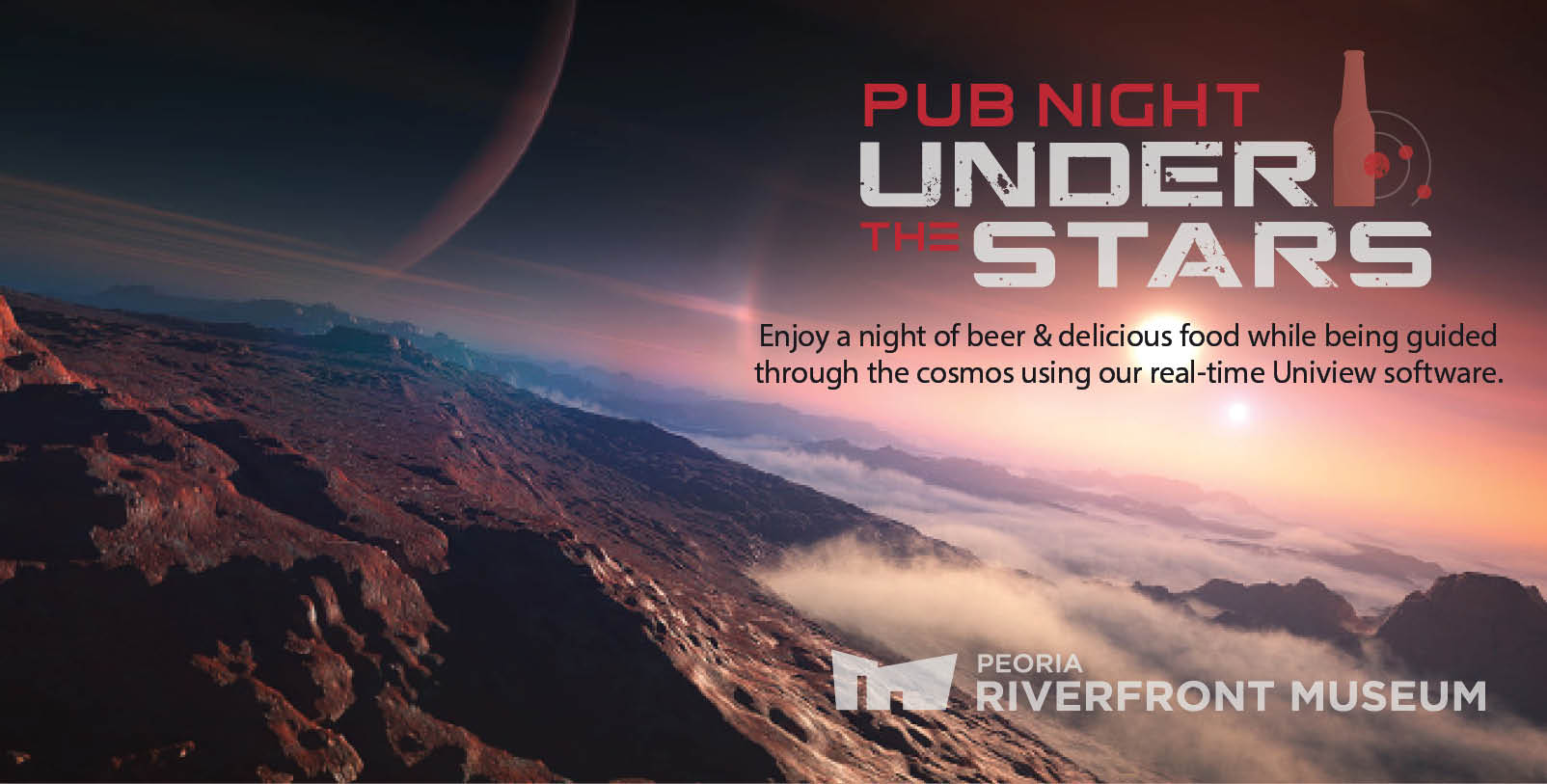 Schedule
Sat, Sep 15 | 7-9 pm
Is there life on Mars?
Buy tickets online now - click here.
Fri, Oct 26 | 7-9 pm
Death & Destruction
Buy tickets online now - click here.
Beer, delicious food, and space, what more could you want? Learn what's up in the night sky and hear the latest news from the cosmos as we tour the Universe using our real-time Uniview software. A stellar Dome Planetarium operator will be your guide through this out of this world experience. Guests receive up to 3 craft beers & food included in ticket price. Ages 21+.
$30 members  |  $36 public
Tickets & more info also available in person or by phone: 309.686.7000.
Additional questions? Contact Renae Kerrigan at rkerrigan@peoriariverfrontmuseum.org or 309.863.3030.
All supplies provided for programs unless otherwise noted. All paid programs require a minimum number of participants to run or will be canceled two business days prior to the start date. Pre-registration required.