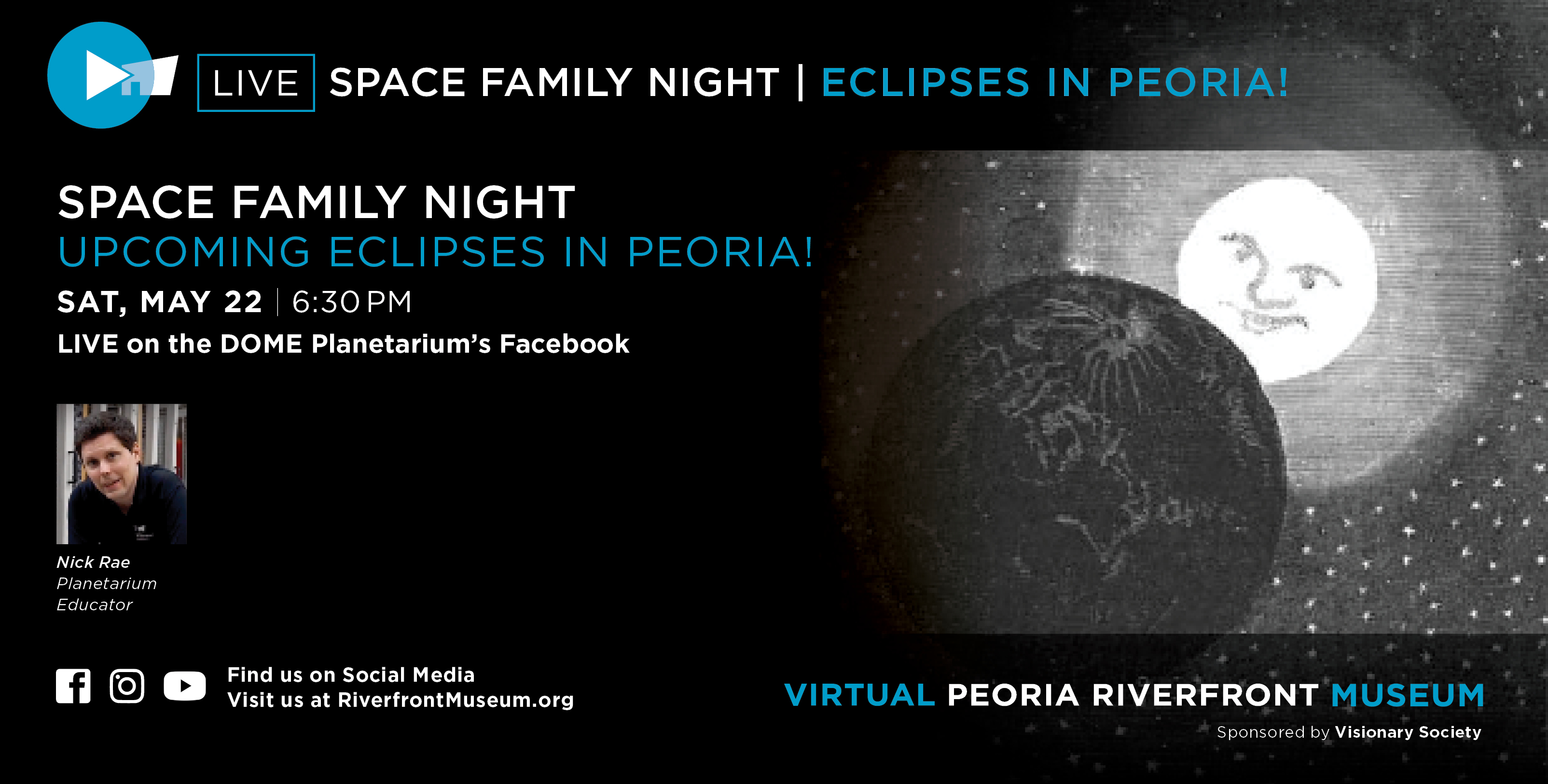 Space Family Night | Upcoming Eclipses in Peoria!
Sat, May 22 | 6:30 pm
LIVE on the Dome Planetarium's Facebook
NASA is set to launch two new robots to the Red this summer: the rover Perseverance and the helicopter Ingenuity. Learn about the new mission, the exciting missions that came before, and how you can follow the launch and landings at home. Be sure to tune in and leave your questions in the chat for Planetarium Educator Nick Rae to answer LIVE!