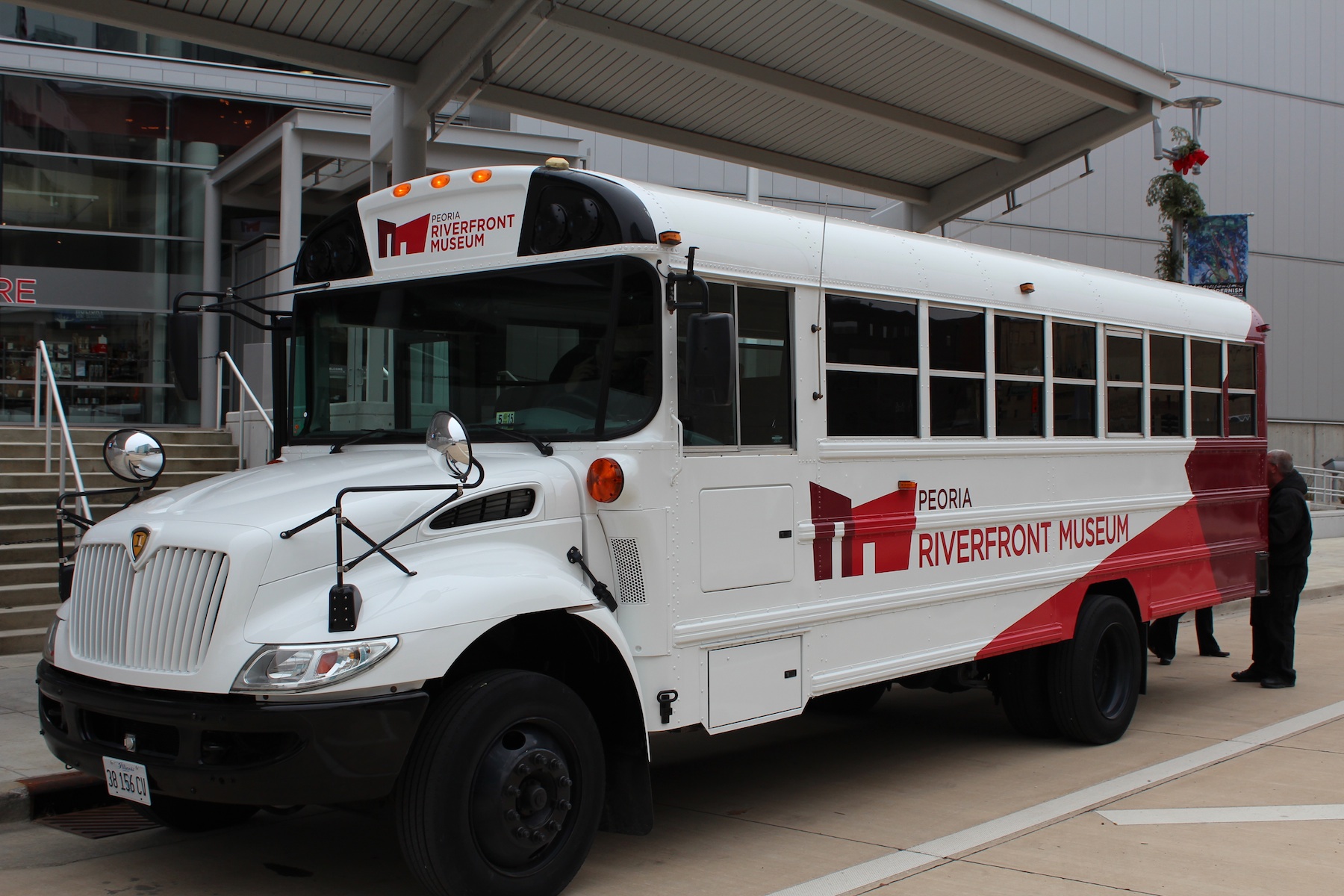 Museum Bus Rental
Policies & Procedures
Reservations for the rental of Peoria Riverfront Museum's bus are made on a first-ask-first-served basis. The Museum's bus must be requested at least 14 days in advance.
Field trip chaperones will also act as bus monitors and be in charge of checking the bus for possible items left behind, roll call of the students before departures, and assuring your group's safety by minimizing distractions for the driver. Chaperones will also be in charge of loading and unloading any additional items (i.e. coolers for lunches, etc.). A minimum of 1 chaperone is required (2 is preferable).
The driver's time begins with pickup of the bus from the Museum and ends when the bus returns to the Museum after the return trip to the school. The driver's time includes the time of your visit at the museum.
Mileage includes: 1) travel from the bus's home location at the museum to your pickup location; 2) travel from your pickup location to the museum; 3) travel from the museum to your drop off location; 4) and travel from your drop off location back to the museum.
All Museum bus drivers are certified with a CDL, Class B, with passenger endorsement.
Capacity: 28 people (14 standard bus seats) & wheelchair accessible
Cost for School Groups only: $14 per hour for the bus driver plus $1.50 per mile 
For bus rental or pricing inquiries for non school groups please contact Holly Johnson: phone 309.863.3013 or email.
Bus Rental Reservation Form (pdf), click here. 
Payment is due with your group admission payment. Cancellation Policy: Must cancel 48 hours prior to the scheduled trip to obtain a full refund. Late cancellations will be billed for the driver fee.