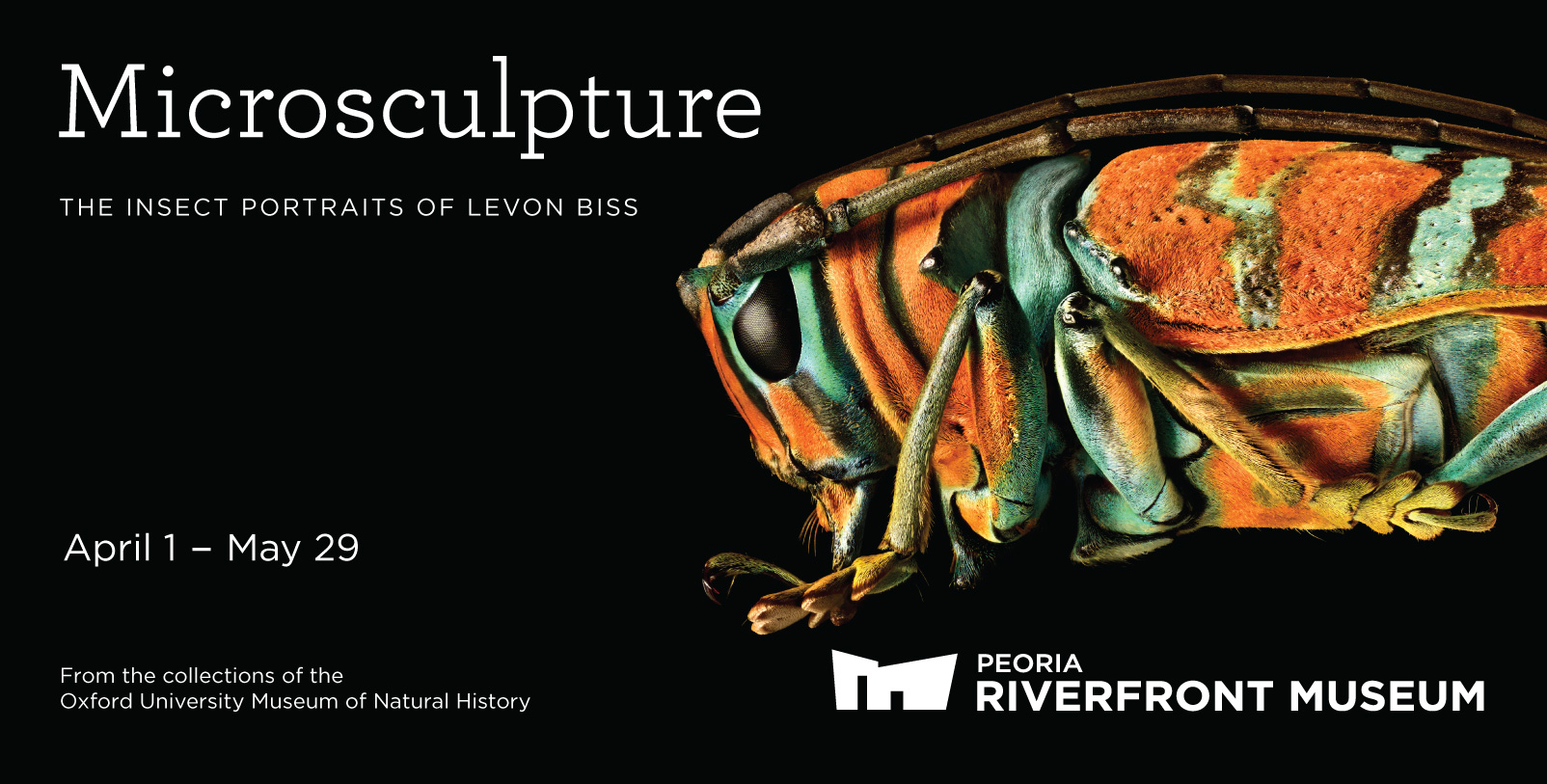 Microsculpture: The Insect Portraits of Levon Biss
April 1 – May 29, 2017
Permanent Collection Gallery
Experience insects up-close, like you've never seen them before! Visitors can peruse sixteen cases of specimens from the Museum's collection of more than 8,000 insects and arachnids. On display with our insects will be ten huge photographs of insects related to the preserved specimens on view. Levon Biss's large format photographs will allow guests to see insects in amazing detail! 
Levon Biss' Microsculpture Project
Levon Biss is an acclaimed British sports photographer. His passion for nature and photography came together to create Microsculpture, a unique photographic study of insects in mind-blowing magnification. Biss takes thousands of photographs of each insect with a microscope attachment. Due to the extremely small size of his subjects, each section of the insect requires a different depth of field. He blends 8,000 to 10,000 photographs together to create one incredibly focused image. His photographs capture in breathtaking detail the beauty of the insect world and are printed in large-scale formats to provide the audience with an unforgettable viewing experience. 
See Levon Biss in action - click here.
Learn more about Microsculpture - click here.
Learn more about Levon Biss's photography - click here.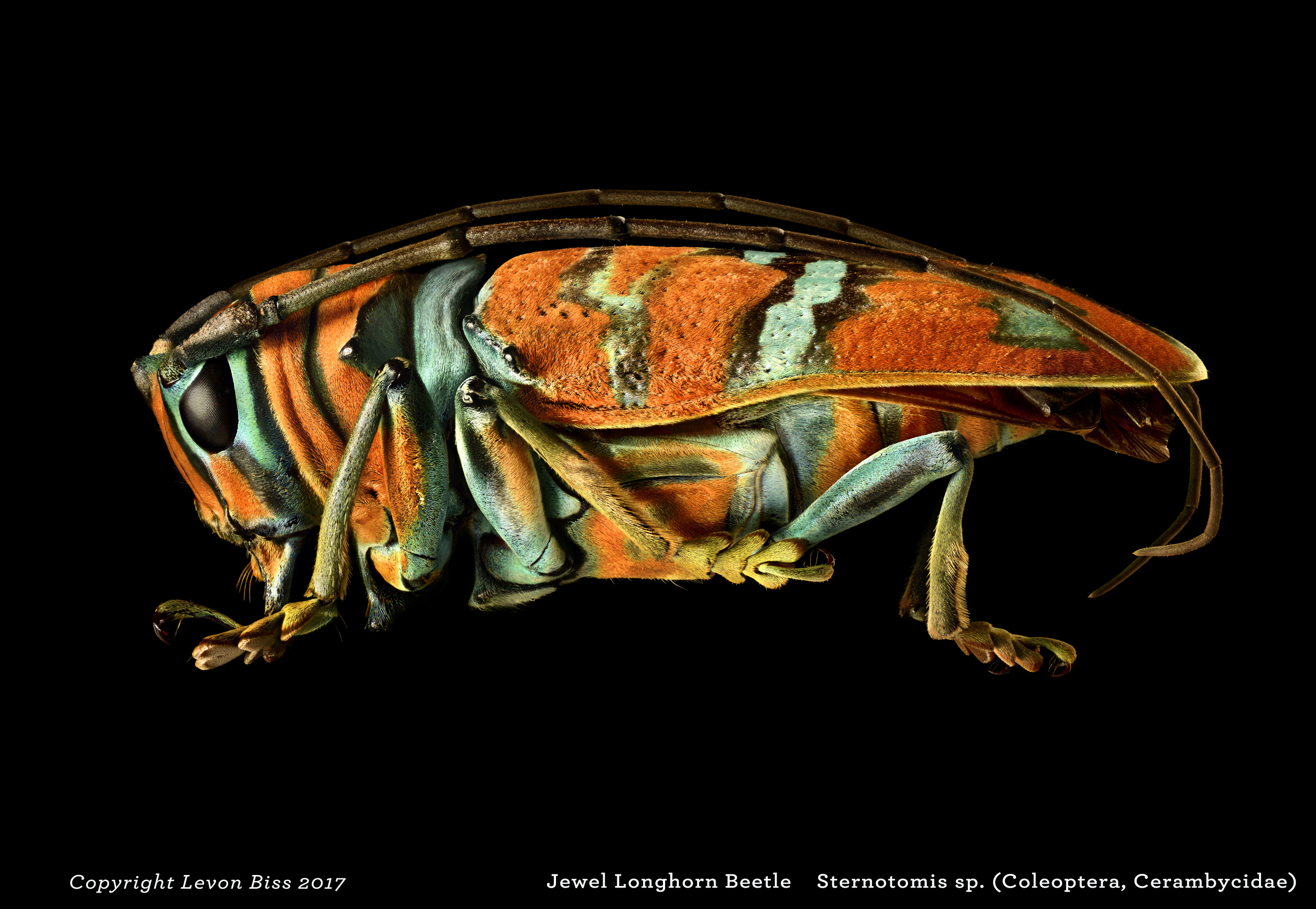 The Entomology Collection at Riverfront Museum
Riverfront Museum has a collection of more than 8,000 insects and arachnids from around the world. The core of the entomology collection is a large gift of insect specimens collected by Harry W. Biehl from five continents between 1929 and 1939. Among these are hundreds of species of Coleoptera (beetles) and Lepidoptera (butterflies and moths). In 2012 the collection of Bert Princen, comprising 2,500 specimens, was added as a gift from Greet and Norman Princen in memory of Bert. 
Volunteers from Peoria Academy of Science, Entomology Section donate their time and expertise to maintain the Museum's collection. To learn more about this group, click here.