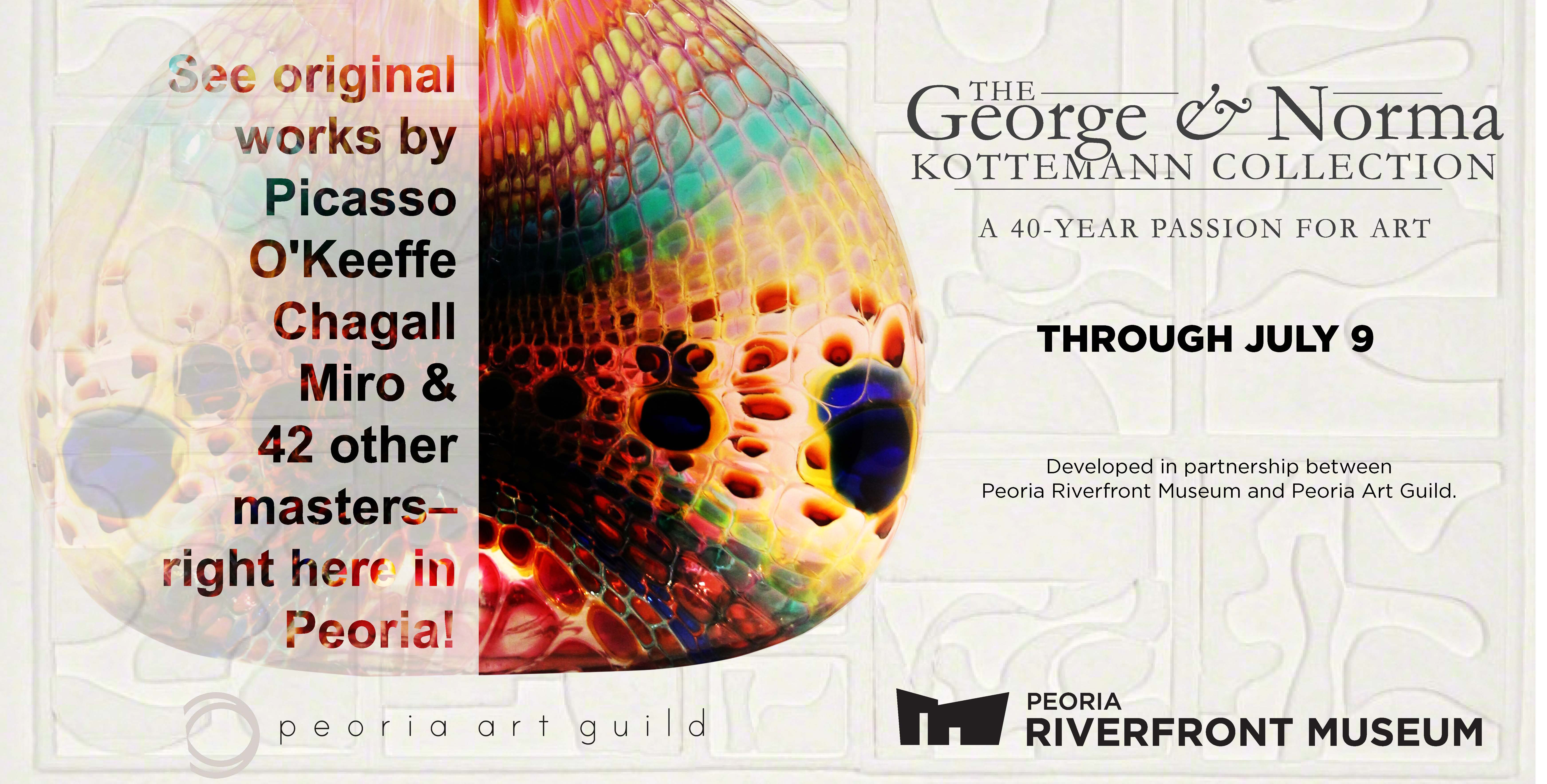 The George & Norma Kottemann Collection: A 40-Year Passion for Art
Through July 9, 2017
Permanent Collection Gallery
Featuring 45 works of mid-century to contemporary art, this remarkable exhibition traces one couple's journey as collectors through four decades of discovery, appreciation, and patronage of the arts. 
The exhibition showcases 15 prints, paintings, and other works on paper by ground-breaking artists including Georgia O'Keeffe, George Braque, Marc Chagall, Alexander Calder and others. More than a dozen sculptural works will be on view by visionary artists including Barbara Helpworth, Richard Hunt, Preston Jackson, and Willem de Kooning. 
Also included in the exhibition is selection of sculptural glass that traces the history of the studio art glass movement in American, beginning with Harvey Littleton and continuing through contemporary artists like Toots Zynsky, Richard Marquis, and Dante Marioni.
Dr. George & Norma Kottemann
In 1952 Dr. George and Norma Kottemann married and began a life and a family in Peoria, Illinois. They also embarked on a journey together in which they would meet artists and their art, both locally and around the world, and assemble a remarkable collection of mid-century to contemporary pieces, including sculpture, studio art glass, paintings, and prints. 
In the course of that journey, the Kottemanns generously supported the arts locally, being involved in and donating to local organizations, including Lakeview and Peoria Riverfront Museum, Peoria Art Guild, Bradley University, and numerous other efforts. George and Norma passed away in 2015 and 2016 respectively, but they left behind a legacy in the arts that will continue far into the future.
This exhibition is presented in partnership between Peoria Riverfront Museum and Peoria Art Guild. The family of Dr. George and Norma Kottemann has generously loaned the artwork for display in this exhibition.