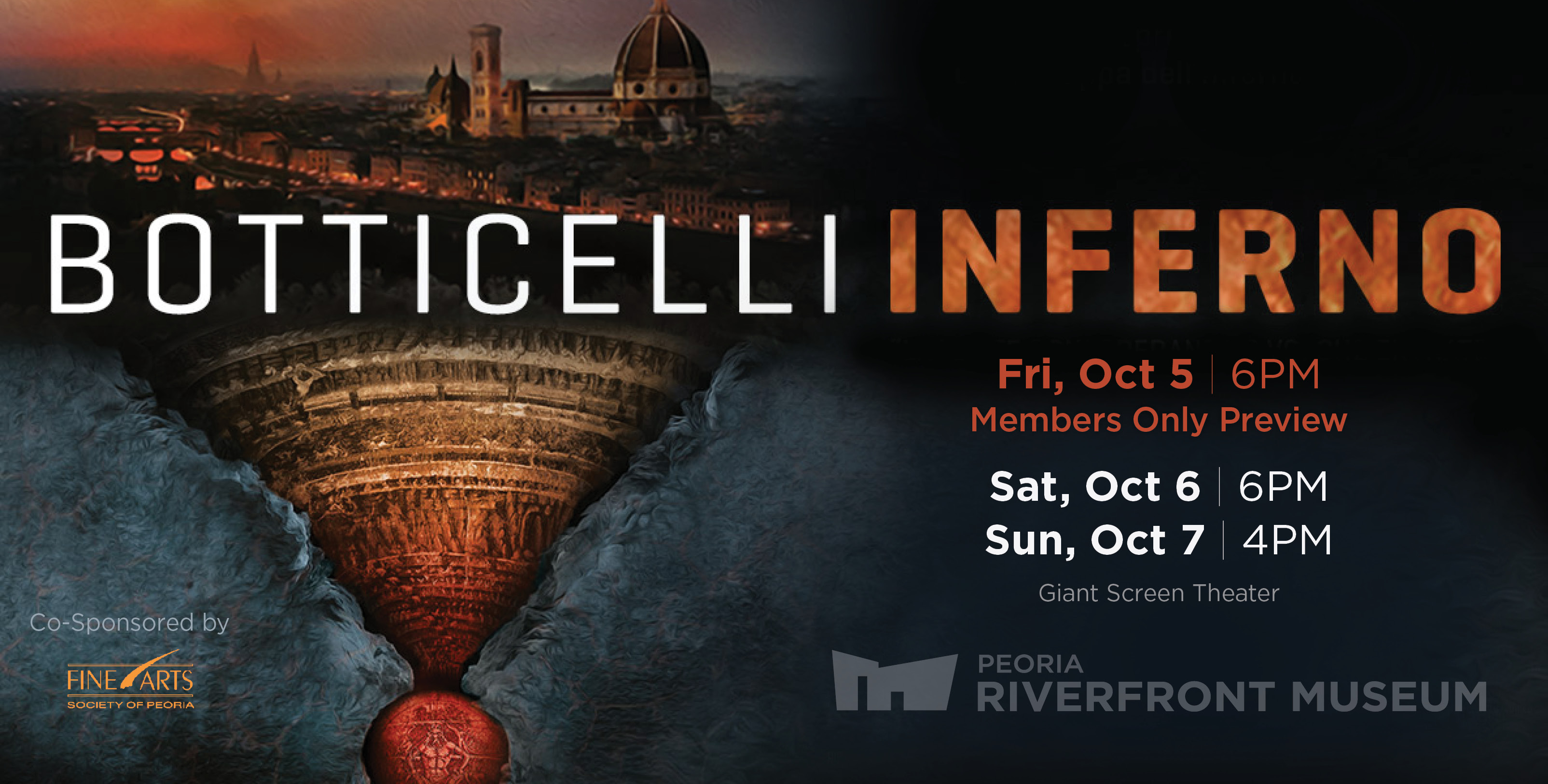 Botticelli: Inferno
Co-Sponsored by The Fine Arts Society of Peoria
Giant Screen Theater
Fri, Oct 5 | 6 PM | Members Only Preview - click here for tickets
Sat, Oct 6 | 6 PM - click here for tickets
Sun, Oct 7 | 4 PM - click here for tickets
Discover the mysteries in the map of Dante's Inferno and the secrets of the most restless artist of the Renaissance.
For centuries, the map of Hell ("Inferno" in Italian) lay locked up in the Vatican vaults. But what prompted the Florentine master, known for paintings such as "The Birth of Venus" and "Primavera" – to draw and paint hell as the poet Dante described it? What is the secret behind this extraordinary work of art? And in what way does it reveal the lesser-known, darker side of Botticelli?
Shot around Europe in exclusive locations such as the Uffizi Gallery in Florence, the Vatican Library, London, Berlin and the Scottish lowlands, Botticelli: Inferno takes viewers on a journey to the underworld through the 9 circles of Hell, to reveal the secrets of one of the world's most famous works of art. 
Runtime: 90 min
Buy tickets online now - click here!