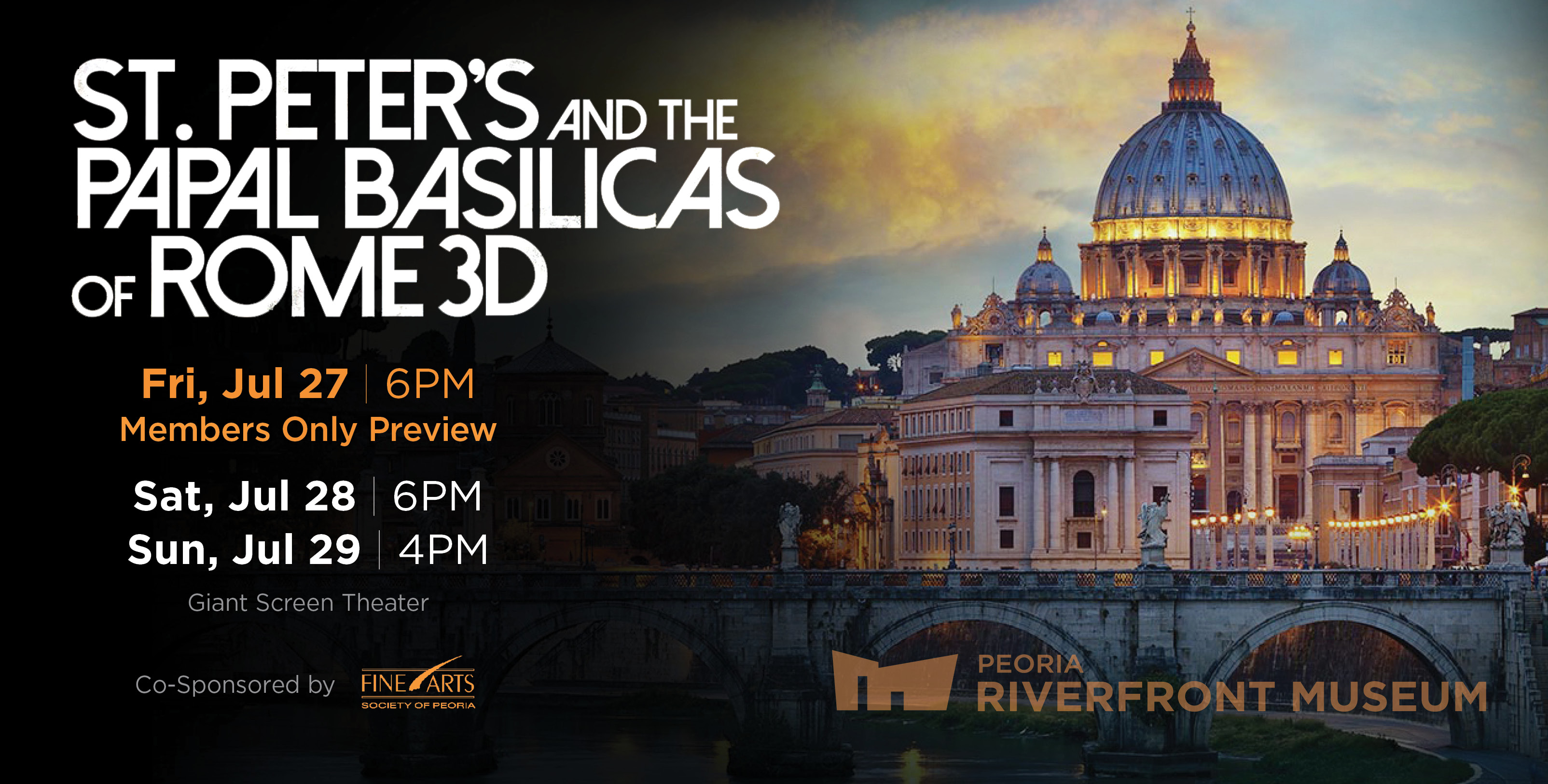 St. Peter's and the Papal Basilicas of Rome 3D
Co-Sponsored by The Fine Arts Society of Peoria
Giant Screen Theater
Fri, July 27 | 6 PM | Members Only Preview
Sat, July 28 | 6 PM
Sun, July 29 | 4 PM
St Peter's and the Papal Basilicas of Rome 3D takes viewers on a journey through the four Papal Basilicas in Rome and their treasures: St. Peter's (one of the 25 destinations most visited by travellers from all over the world), St. John in the Lateran, St. Mary Major and St. Paul Outside the Walls. Explore four majestic buildings – each with a precious papal altar, each a treasure trove of timeless works of art and a destination for millions of travellers and pilgrims over the centuries.
Running time: 90 min
Buy tickets online now - click here!