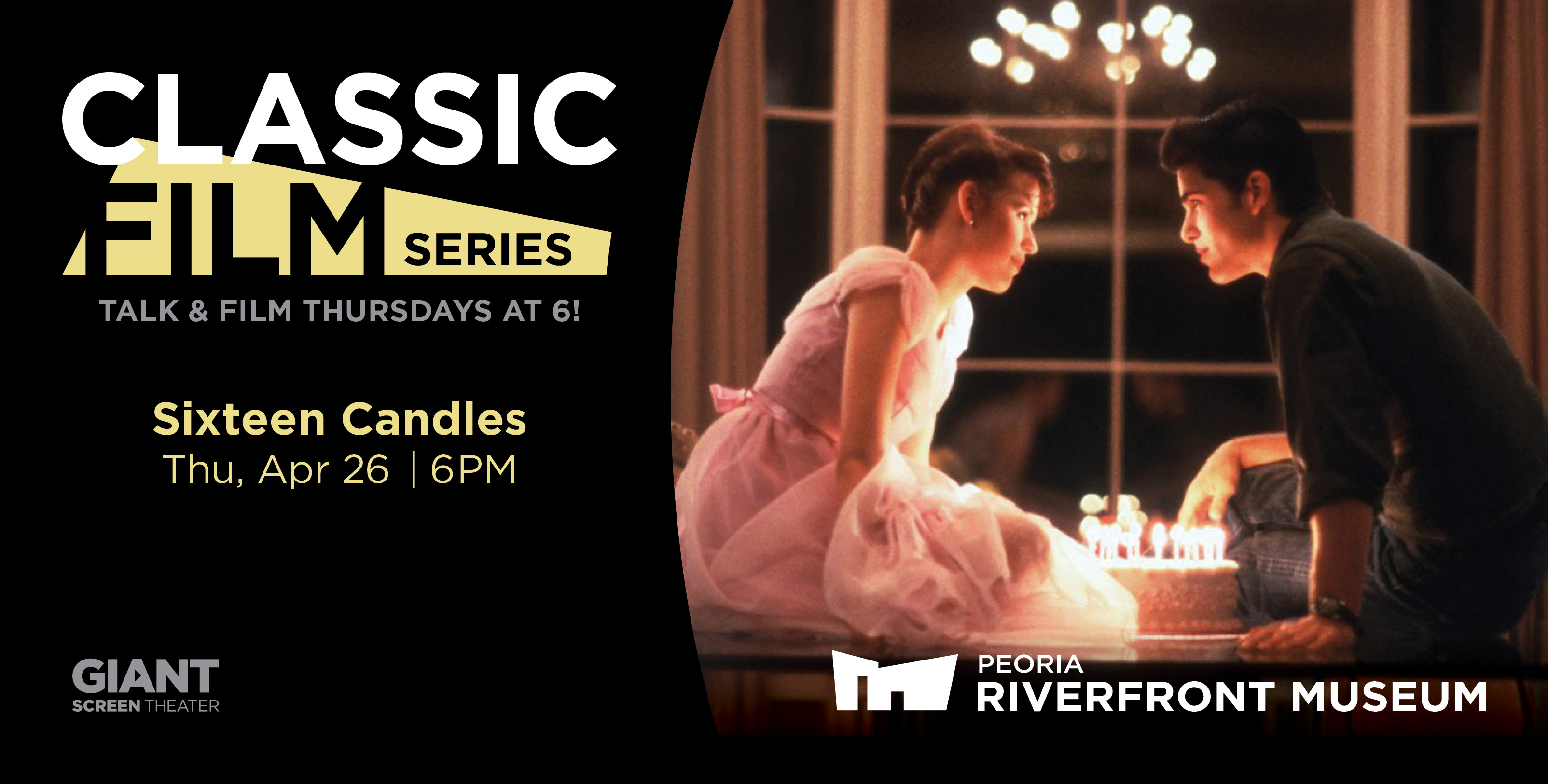 Illinois Film Series: "Sixteen Candles"
Thu, Apr 26  |  6 pm
With the occasion all but overshadowed by her sister's upcoming wedding, angst-ridden Samantha (Molly Ringwald) faces her 16th birthday with typical adolescent dread. Samantha pines for studly older boy Jake (Michael Schoeffling), but worries that her chastity will be a turnoff for the popular senior. Meanwhile, Samantha must constantly rebuff the affections of nerdy Ted (Anthony Michael Hall), the only boy in the school, unfortunately, who seems to take an interest in her. Also stars Evanston siblings John and Joan Cusack.
Filmed in Northbrook, Highland Park, Evanston, Glencoe, Skokie and Winnetka, Illinois. Written, produced, and directed by John Hughes. 1984. Rated PG.
Buy tickets online now - click here.