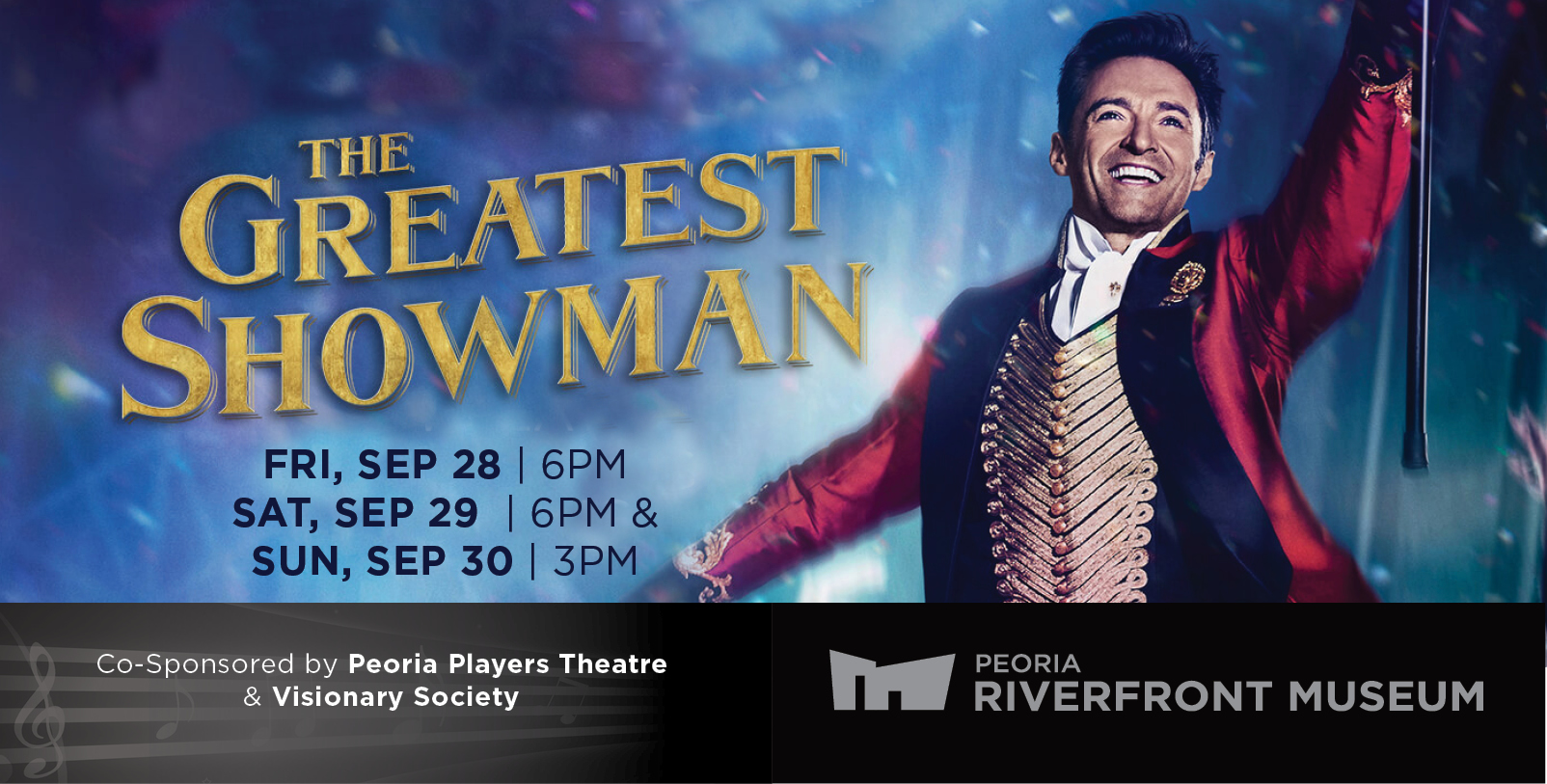 The Greatest Showman
Hosted by Sally Snyder Dickison
Fri, Sep 28 | 6 pm - SOLD OUT
Sat, Sep 29 | 6 pm - SOLD OUT
Sun, Sept 30 | 3 pm - Buy tickets online now - click here! 
"No one ever made a difference by being like everyone else." - PT Barnum
Inspired by the imagination of P.T. Barnum, The Greatest Showman (played by Hugh Jackman) is an original musical that celebrates the birth of show business & tells of a visionary who rose from nothing to create a spectacle that became a worldwide sensation. Also starring Michelle Williams and Zac Efron. Directed by Michael Gracey. 2017. Rated PG.