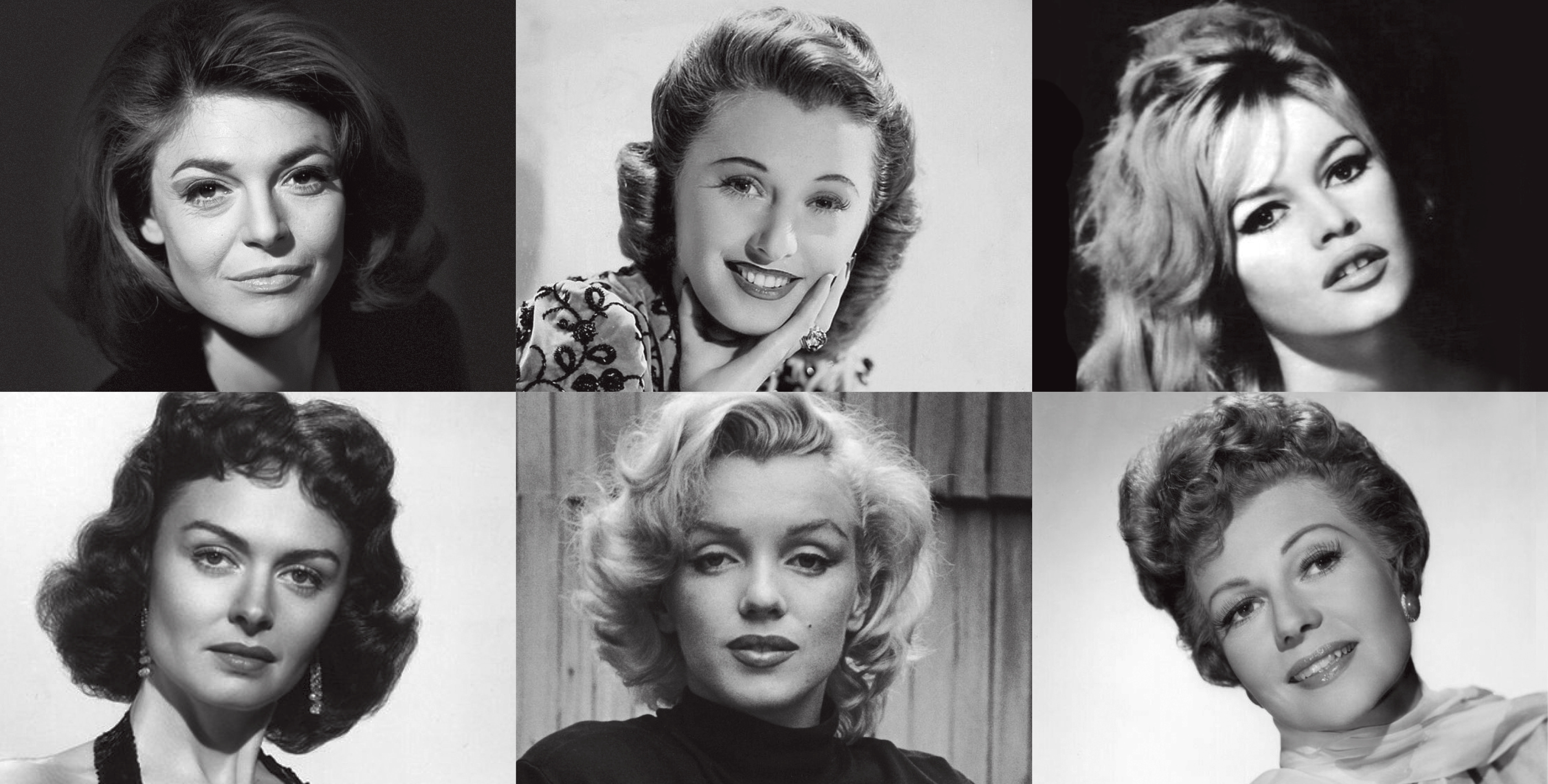 MARC ELIOT'S ART OF FILM
WOMEN IN FILM
HOW WOMEN WERE PORTRAYED BY THE HOLLYWOOD STUDIOS
Join New York Times best-selling author and our resident film curator Marc Eliot every Friday night for the Greatest Films ever released, screened like they should be seen on the Giant Screen. Marc Eliot personally selects each of the films in the "Art of Film" series and provides in-depth commentary for each film with an introduction to the film before screening and a full post-film discussion after screening.
Sponsored by: Harry & Kathy Puterbaugh, Visionary Society
--
CONTEMPT (1963)
Fri, Nov 12 | 6:30 PM
Tickets: CLICK HERE
Sun, Nov 14 | 2:30 PM
Tickets: CLICK HERE
--
ANATOMY OF A MURDER (1959)
Fri, Nov 19 | 6:30 PM
Tickets: CLICK HERE
Sun, Nov 21 | 2:30 PM
Tickets: CLICK HERE
--
THE GRADUATE (1967)
Fri, Nov 26 | 6:30 PM
Tickets: CLICK HERE
Sun, Nov 28 | 2:30 PM
Tickets: CLICK HERE
--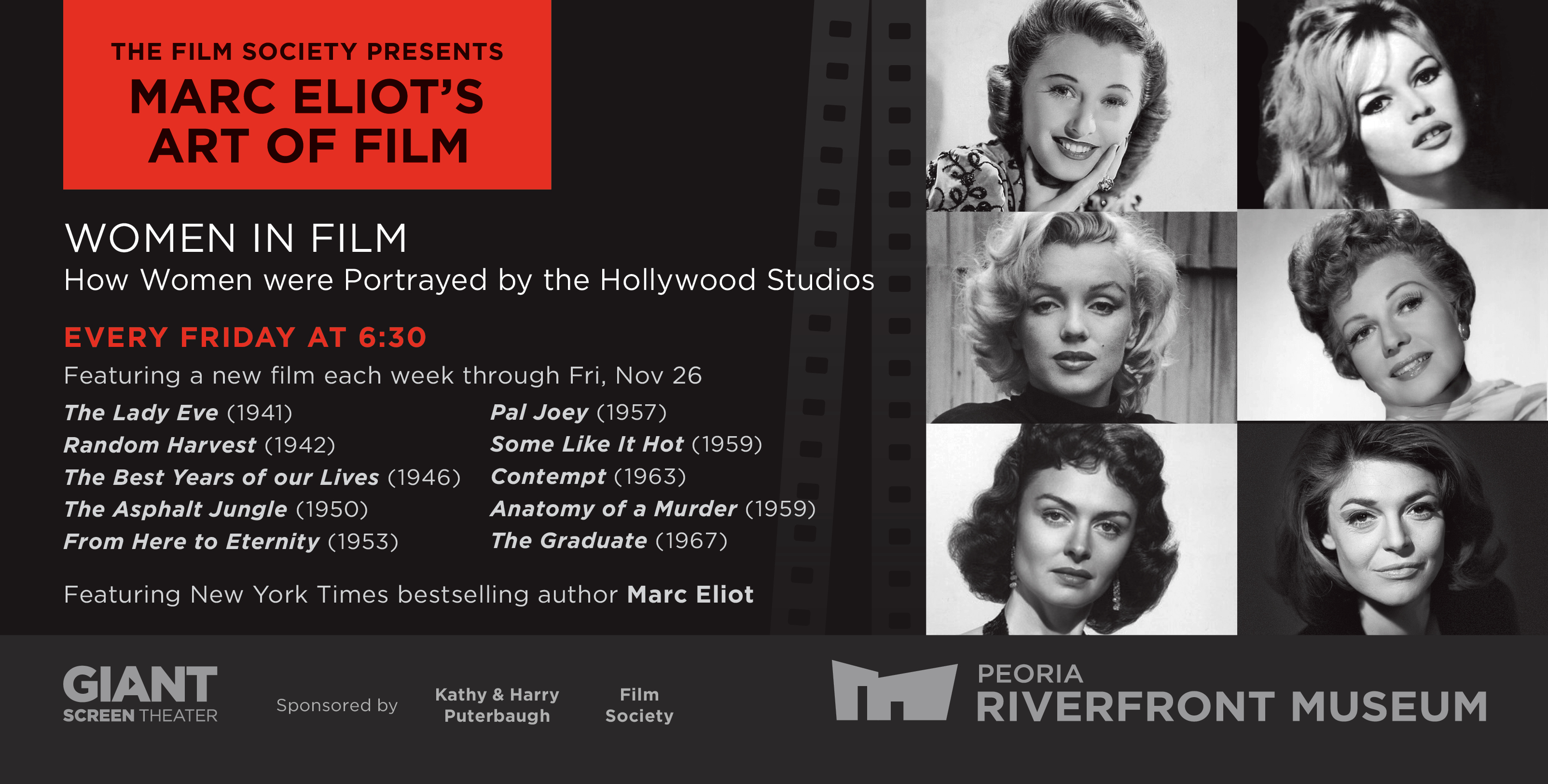 MARC ELIOT
Marc Eliot is a renowned classical film scholar and New York Times bestselling author of more than 25 books including definitive biographies on John Wayne, Jimmy Stewart, Clint Eastwood, Charlton Heston, Steve McQueen, Cary Grant and Clint Eastwood, as well as Ronald Reagan (Reagan: The Hollywood Years) and Walt Disney. A New York City native, Eliot began his career as a child actor and student at the High School of Performing Arts (featured in Fame), and has worked as a musician, television producer, and writer for national magazines. He holds an advanced degree from Columbia University, where he was a protégé of film critic, scholar and founder of "auteurism," Andrew Sarris. Eliot lives in Manhattan but has become a regular visitor to the Peoria area, first serving as artist-in-residence at Eureka College in 2012 and hosting his first "The Art of Film" festival at the Peoria Riverfront Museum on Alfred Hitchcock, March 2019.
SPONSORSHIPS
To find out more information about sponsorship please contact the Visionary Society Concierge at development@peoriariverfrontmuseum.org or 309-863-3019. Thank you for your support!