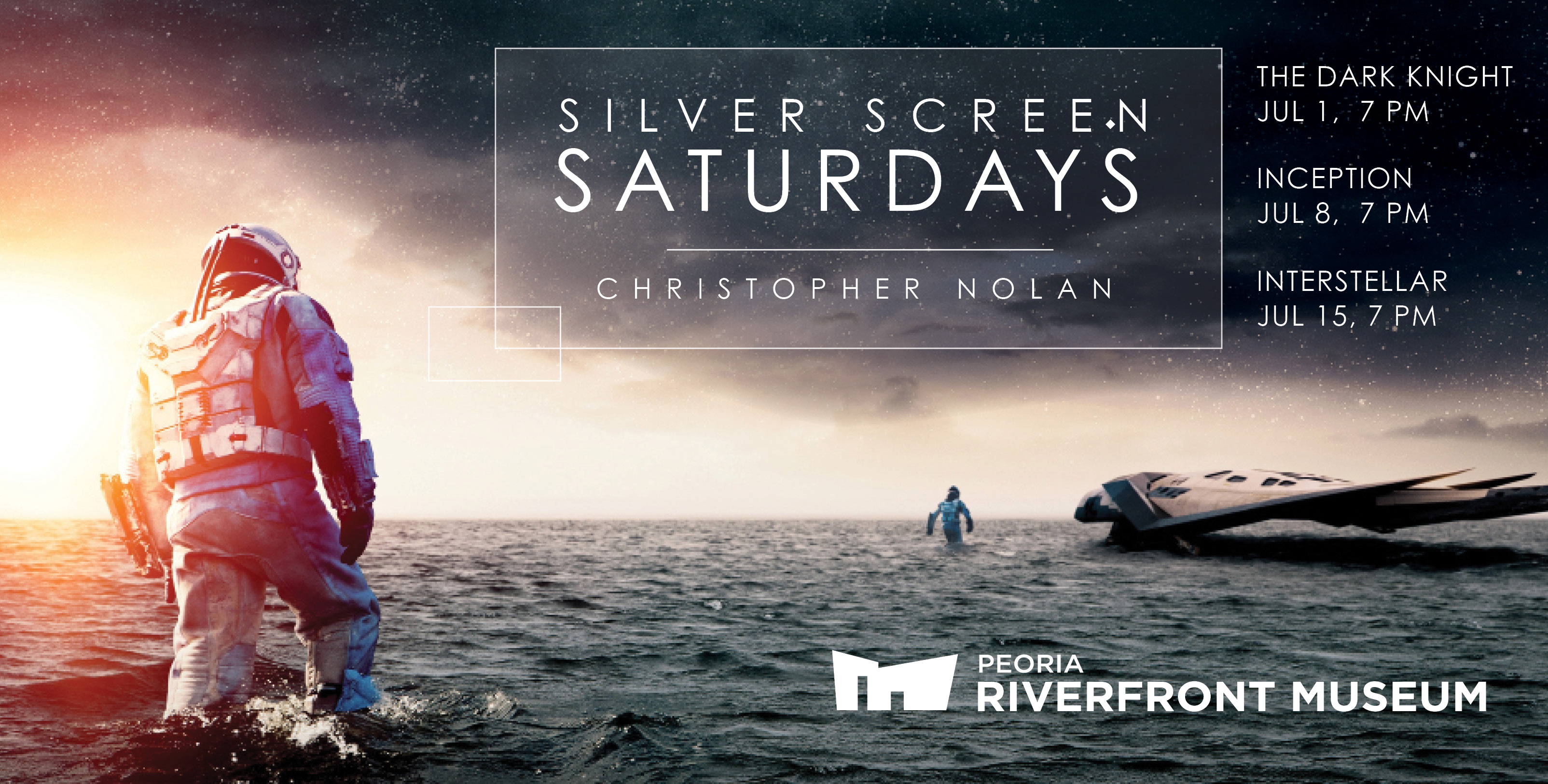 Prepare for Christopher Nolan's 'Dunkirk' with three of the visionary director's most iconic films!
The Dark Knight
Sat, Jul 1 | 7 PM
With the help of allies Lt. Jim Gordon (Gary Oldman) and DA Harvey Dent (Aaron Eckhart), Batman (Christian Bale) has been able to keep a tight lid on crime in Gotham City. But when a vile young criminal calling himself the Joker (Heath Ledger) suddenly throws the town into chaos, the caped Crusader begins to tread a fine line between heroism and vigilantism.
Inception
Sat, Jul 8 | 7 PM
Dom Cobb (Leonardo DiCaprio) is a thief with the rare ability to enter people's dreams and steal their secrets from their subconscious. His skill has made him a hot commodity in the world of corporate espionage but has also cost him everything he loves. Cobb gets a chance at redemption when he is offered a seemingly impossible task: Plant an idea in someone's mind. If he succeeds, it will be the perfect crime, but a dangerous enemy anticipates Cobb's every move.
Interstellar
Sat, Jul 15 | 7 PM
Featuring a pre-show presentation about black holes and gravity waves!
In Earth's future, a global crop blight and second Dust Bowl are slowly rendering the planet uninhabitable. Professor Brand (Michael Caine), a brilliant NASA physicist, is working on plans to save mankind by transporting Earth's population to a new home via a wormhole. But first, Brand must send former NASA pilot Cooper (Matthew McConaughey) and a team of researchers through the wormhole and across the galaxy to find out which of three planets could be mankind's new home.
Buy tickets online now - click here!