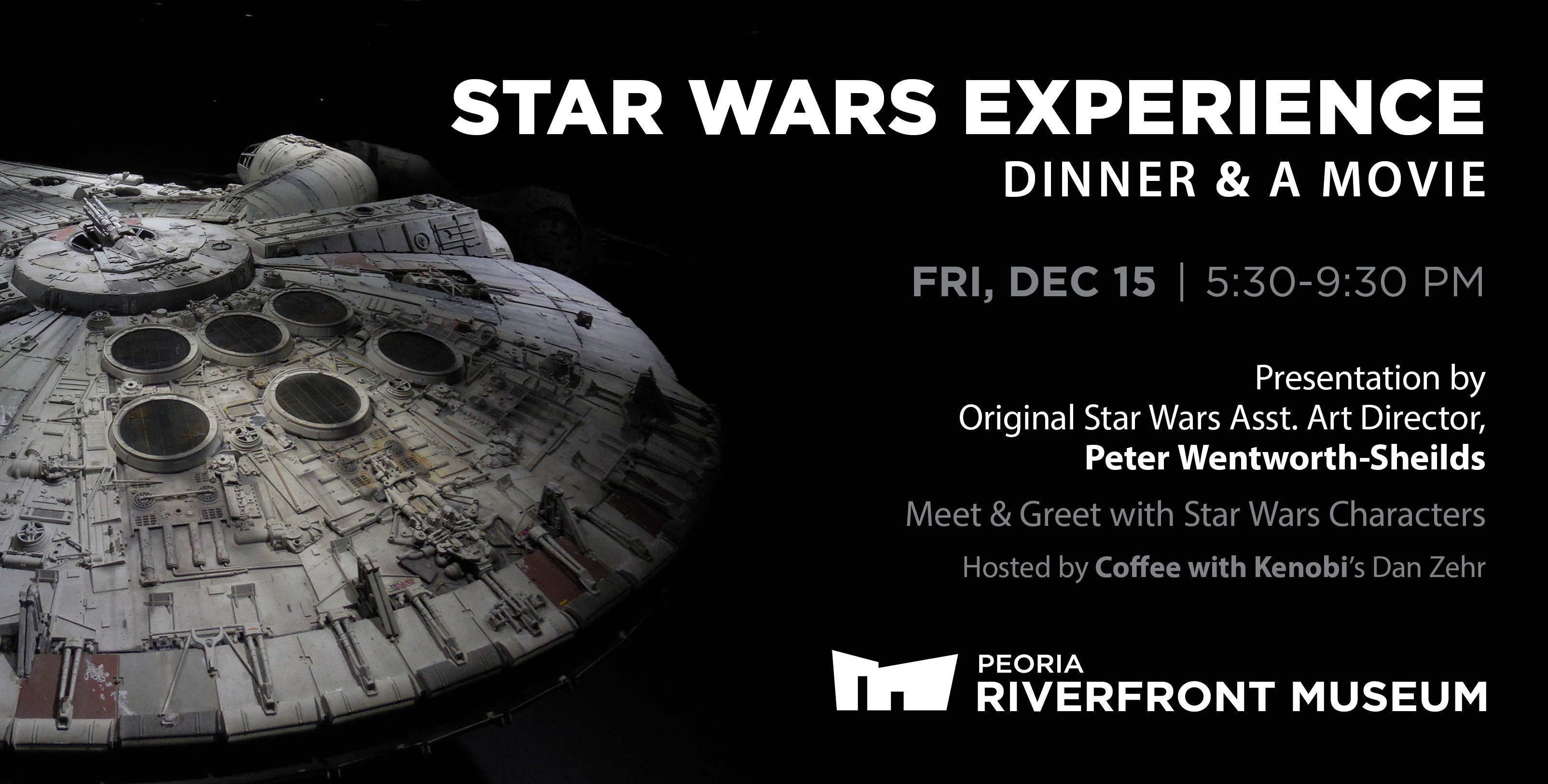 The Star Wars Experience  |  Dinner & A Movie
Fri, Dec 15  |  5:30-9:30 PM
Featuring "Star Wars" & "A Clockwork Orange" Asst. Art Director Peter Wentworth-Sheilds
Join us for a stellar night of Star Wars hosted by StarWars.com writer & Coffee with Kenobi co-creator Dan Z! You'll experience a Star Wars themed dinner, meet & greet with authentic Star Wars characters, and enjoy a presentation by Peter Wentworth-Sheilds, retired Star Wars assistant art director. 
Peter Wentworth-Sheilds will share his experience working on set designs for "Star Wars: Episode IV - A New Hope" (1977) where he helped design the Millennium Falcon cockpit, the Death Star's garbage compactor, and the kitchen interior on Tatooine! He also worked on "A Clockwork Orange," "Captain Nemo," and "The Little Prince."
You'll finish the evening with a screening of the latest film, "Star Wars: The Last Jedi" (2D).
Buy tickets online now - click here!
Hosted by Coffee with Kenobi's Dan Z