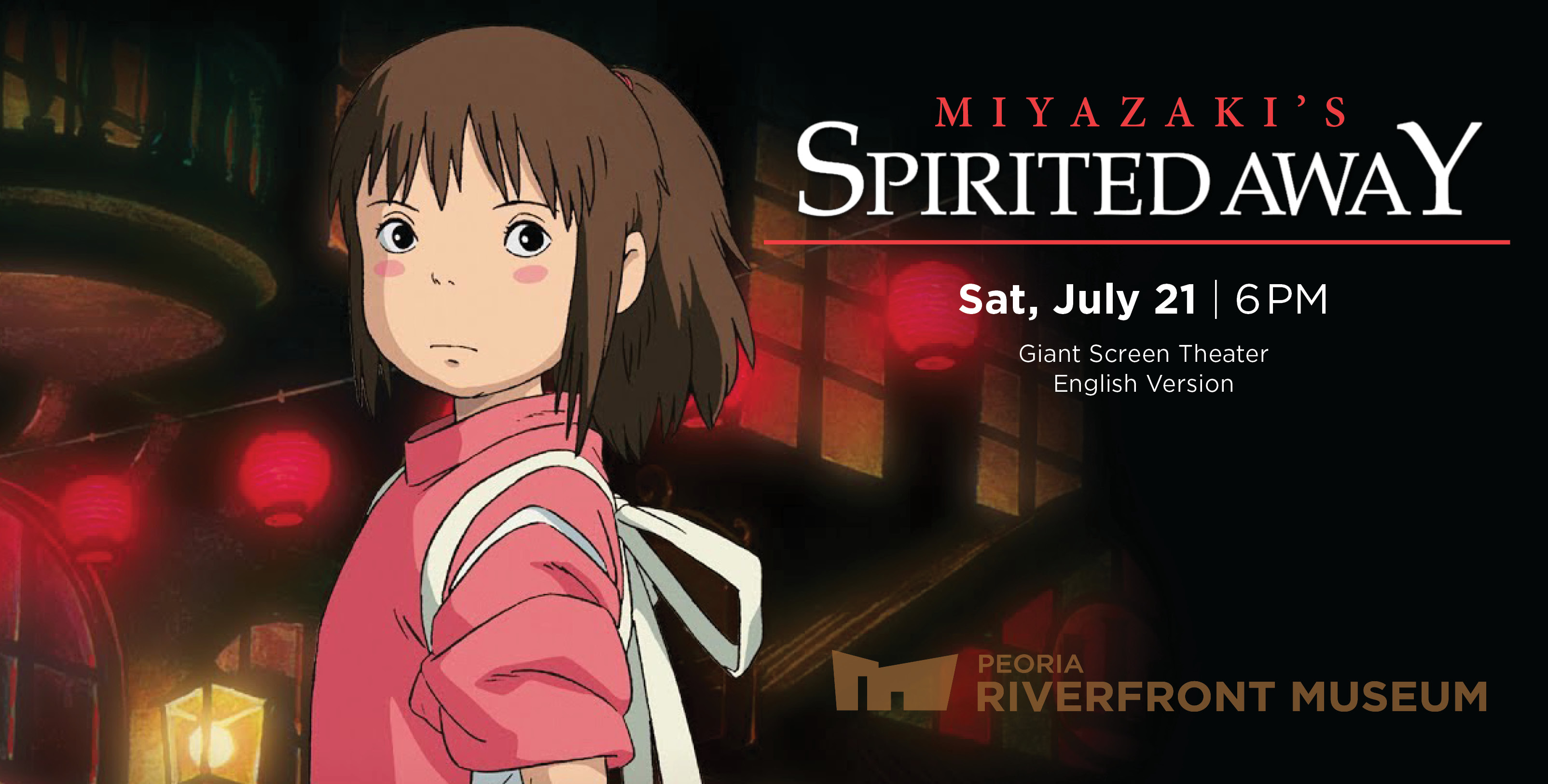 Spirited Away
Sat, July 21 | 6 PM
Giant Screen Theater
English Version
As an Academy Award winner and Japan's highest grossing movie of all time, Hayao Miyazaki's "Spirited Away" has captured the hearts of viewers all over the world.
The animated feature follows the adventures of a sullen 10-year-old who, during her family's move to the suburb, wanders into a world ruled by gods, witches, and spirits, where humans are changed into beasts.
Ten-year-old Chihiro (Rumi Hiiragi) and her parents (Takashi Naitô, Yasuko Sawaguchi) stumble upon a seemingly abandoned amusement park. After her mother and father are turned into giant pigs, Chihiro meets the mysterious Haku (Miyu Irino), who explains that the park is a resort for supernatural beings who need a break from their time spent in the earthly realm and that she must work there to free herself and her parents. 
Rated PG; runtime 2 hours, 15 minutes.
Buy tickets online now - click here!