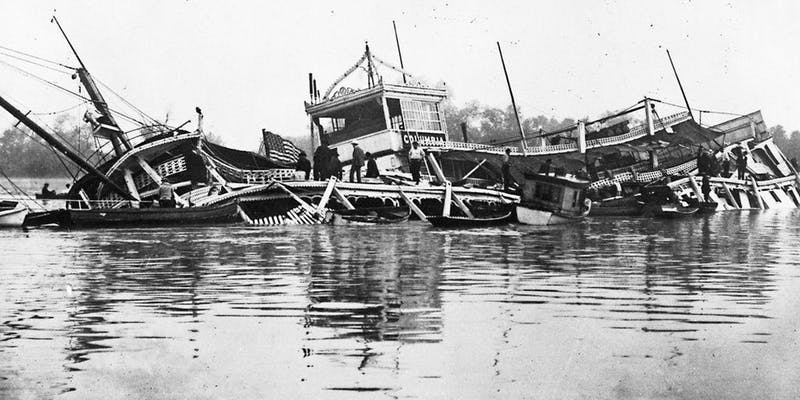 New WTVP Documentary!
"The Sinking of the Columbia"
Free preview screening!
Wed, May 23  |  7 PM 
Giant Screen Theater
"The Sinking of the Columbia,"  a new documentary by WTVP, looks back at the tragedy of the steamer Columbia and how it became the worst single disaster on the Illinois River. During the early and moonless morning hours of July 5, 1918, while returning from a July 4th event, the riverboat struck debris in the river, sank and collapsed in on itself, which resulted in the death of nearly 100 people. It was an event that helped bring about a swift end to the popular riverboat excursion business on the river prior to World War One. Brian "Fox" Elis hosts this latest WTVP documentary.
Join us and reserve your spot through Eventbrite or calling 309-495-0547.
Check out the Museum Store! Find out more about the Columbia tragedy by reading Peoria author Ken Zurski's book: The Wreck of the Columbia: A Broken Boat, a Town's Sorrow & the End of the Steamboat Era on the Illinois River - available at the Museum Store!