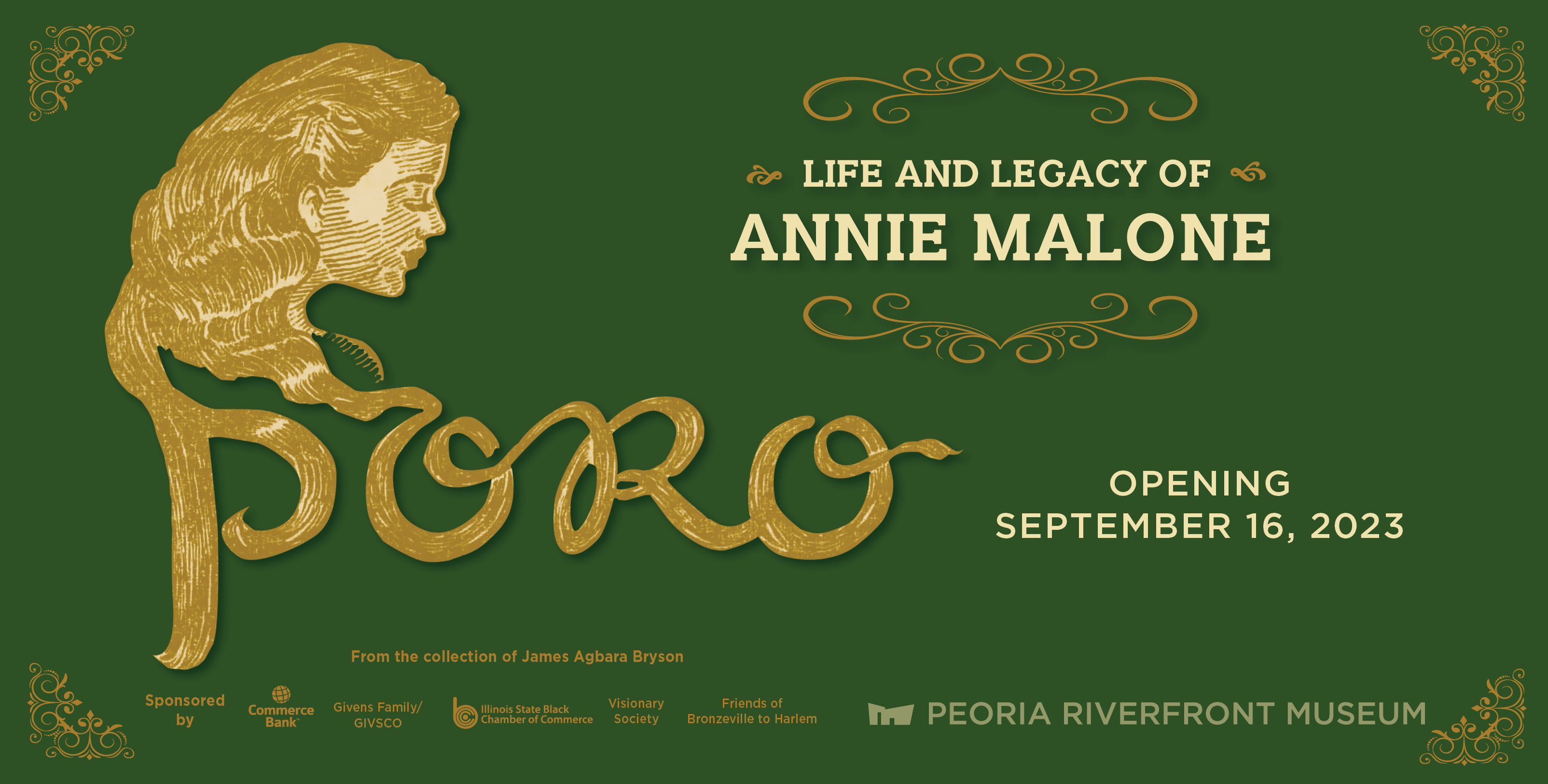 MEMBER SATURDAY: LIFE AND LEGACY OF ANNIE MALONE
Saturday, September 16, 2023 | 10 a.m. - 11 a.m. | In the Museum Lobby
Celebrate the opening of our newest exhibition Life and Legacy of Annie Malone  with us here at the Peoria Riverfront Museum. During this Member Saturday, our members will be the first to experience the museum's newest exhibition.
Members enjoy FREE donuts and coffee and an exclusive Meet and Greet and book signing with descendant of Annie Malone, James Agbara Bryson. Bryson is not only a descendant of Annie, but an Annie Malone historian, whose book on her life and legacy has received national recognition. 
Bryson's book The Hidden Story of Annie Turnbo Malone tells the story of Annie Turnbo Malone, the first African American millionaire, from her beginning position as a hairstylist, to opening Poro College and eventually Poro Company, to her charitable work for orphaned children and scholarships for African American students to historically black colleges. Bryson's book earned a certificate of merit in the Best of Illinois History category from the Illinois State Historical Society.
Schedule: 
Donuts and Coffee | 10 a.m.
   
Meet and Greet with Agbara Bryson/Book Signing | 10:30 a.m. 
  
Exhibition open for members | 11 a.m. - 12 p.m. 
Members enjoy sneak peeks and special perks, every third Saturday of the month!
Not a member? Join on our website today, get details at the ticket counter, or call (309) 686-7000.
Sponsored by Commerce Bank, Givens Family/GIVSCO, Illinois State Black Chamber of Commerce
Additional support from: Peoria CEO Council, Supreme Solutions, Infrastructure Engineering, IDG+ Architects, Ameren Illinois, Visionary Society, Friends of Bronzeville to Harlem