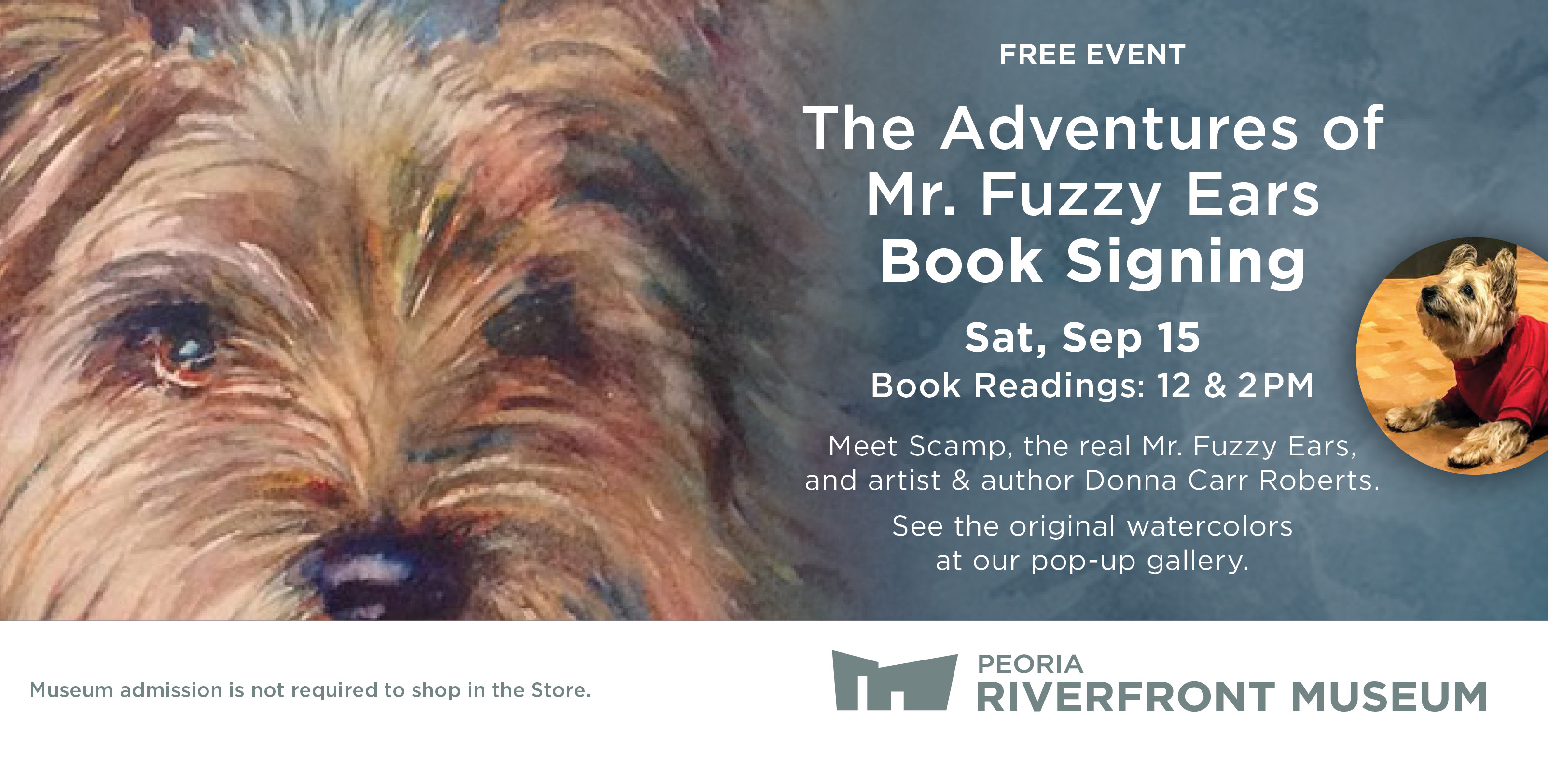 FREE EVENT! Mr. Fuzzy Ears Book Signing, Readings & Pop-up Gallery
Sat, Sep 15  |  10-4 pm 
Noon & 2 pm: book readings by Donna Carr Roberts with Scamp!
Meet the real Mr. Fuzzy Ears & the Bradley Dogs!
Meet Scamp, the real Mr. Fuzzy Ears, and the rest of the Bradley Dogs at the Peoria Riverfront Museum Store signing of artist & author Donna Carr Roberts' new book, "The Adventures of Mr. Fuzzy Ears: Searching for a Furry Friend"! Now available in the Museum Store.
Get your Mr. Fuzzy Ears book signed by Donna and paw-stamped by Scamp!
See the original hand-painted "Mr. Fuzzy Ears" watercolors by Roberts, who is an artist-in-residence at Bradley University, in a very special one-day-only pop-up gallery at the Museum Store.
Book reading for children at noon and 2 pm.
This family-friendly event is free and open to the public. Event does not include entry to exhibitions, planetarium or theater.