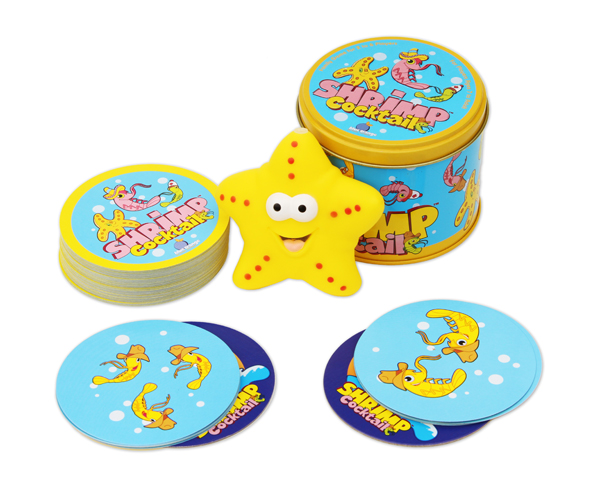 Shrimp Cocktail Card Game
Shrimp Cocktail Card Game $14.95 + tax
Save an additional 15% this week only!**
What it is: Shrimp Cocktail Matching Party Game is a card game for anyone aged 7 to 107 years old. The object of the game is to get the most shrimp cards so you can prepare your famous shrimp cocktail. To play the game, the youngest person starts by flipping over the top card from their shrimp pile and putting it into any fishing zone (the blue cards). Working clockwise through the players, each turn a player flips a card onto any fishing zone. The cards must be flipped quickly without looking at them first. When you spot two or three characteristics, you grab the squeaky starfish and call out their characteristics. If you get a shrimp jackpot, you automatically win the game.
Why it's great:  This is a fun interactive card game that makes you pay attention to details and search for various characteristics on the cards. It is very fast paced, which I love about it.  Not only would I enjoy this game myself, but would also recommend to any individual or family to enjoy. It is exciting, suspenseful, and absolutely fun for all involved. 
Reviewed by: Kori Longbons, Museum Store Volunteer
**Offer ends September 24th, 2016. May be combined with Peoria Riverfront Museum Member's regular discount. May not be combined with other coupons.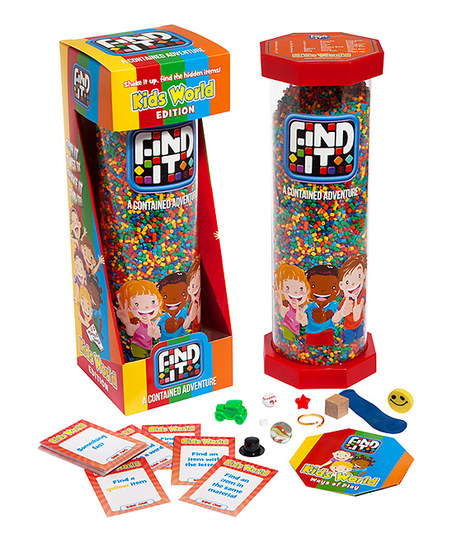 Find It: Starry Night Edition or Kids World Edition
Find It: Starry Night Edition $20.95 + tax
Find It: Kids World Edition $20.95 + tax
Save an additional 15% this week only!**
What it is: The object of the Find It game is to search for little hidden plastic toys within a plethora of colorful beads. Both the items and beads are contained in a hard plastic tube, so you don't have to worry about the product breaking easily. In order to maximize my hunting ability, I found it easiest to shake and twist the tube to expose the hidden items.
Why it's great:  I really enjoyed searching for different items within the tube. It's like a treasure hunt in a bottle. There are a total of 40 items to find, plus various modes of gameplay to keep the hunting aspect fresh. You can also play this game in a room with minimal light since the hidden items glow in the dark. All things considered, this game is a great way to have fun either alone or with friends and family.
Reviewed by: Riley Whitten, Visitor Services Associate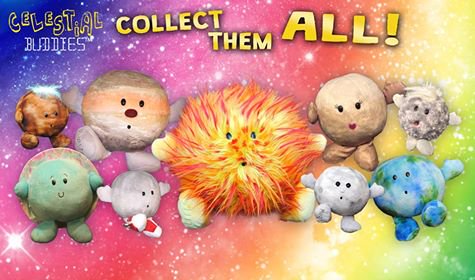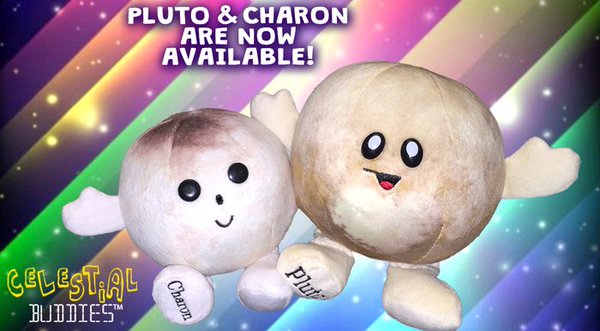 Celestial Buddies
Sun, Mercury, Venus, Earth, Mars, Jupiter, Saturn, Uranus, Neptune, Earth's Moon, Pluto with Charon, and Comet available.
Celestial Buddies $21.95 to $29.95 + tax  
What it is: Celestial Buddies is an original line of plush characters each personifying a celestial body occupying our heavens. Careful selection of fabrics and decisions regarding size, shape, and features create an artistic interpretation of each celestial body. Each character comes with a tag showing the actual object it personifies and some fun facts to give the toy educational value.
Why it's great:  Kids love plush toys and kids love planets, so of course they'll love these cuddly plush planets. I bought all of them for my 2-year old and we have loads of good times with them. We give out bonus hugs to the Sun each Sunday and to the Moon each Monday (Moonday, as we call it). We take goofy "birthday" pictures with them whenever they complete an orbit around the Sun: 2 Earth birthdays adds up to 8 on Mercury, 3 on Venus, and 1 on Mars, so we've got lots of goofy pictures and lots more to come. Hooray for cute & fun space toys!
Reviewed by: Nick Rae, Museum Learning Coordinator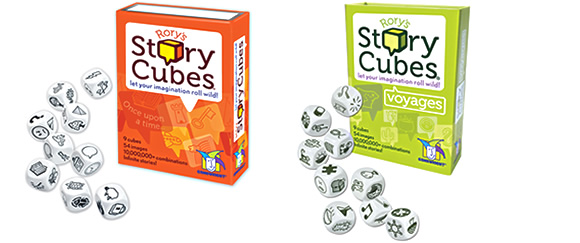 Rory's Story Cubes
Rory Story Cubes Max $19.95 + tax  
Rory Story Cubes Voyages $9.95 + tax 
What it is: Rory's Story Cubes are a box set of image dice created to stimulate the imagination. The Museum Store carries Story Cubes Max and Story Cubes Voyages, and there are 9 cubes in each. The Max edition has really giant cubes which might be better for smaller kids or bigger groups.  The cubes have a total combination of 54 images that you can use to create a story, and different sets can be used in combination with each other for even more fun. You roll any number of the dice and with the image it stops at you create a story with that image. They are made both for solo use or party use. The box description gives some suggested uses: "Party game or ice-breaker, Literacy development, Speaking and listening skills, Creative inspiration, Mental workout, Problem solving." 
Why it's great:  Rory's Story Cubes are absolutely fun and for anyone ages 8 and up. This is great as a game and for writers too. I own a set and, as a writer, they help me a lot whenever I get writer's block. These story cubes help me with writing my autobiography and I love them. I recommend either set of story cubes to anyone. This product helps anyone create thousands of stories to write or turn into a game, and is something I love using.
Reviewed by: Kori Longbons, Museum Store Volunteer
MORE REVIEWS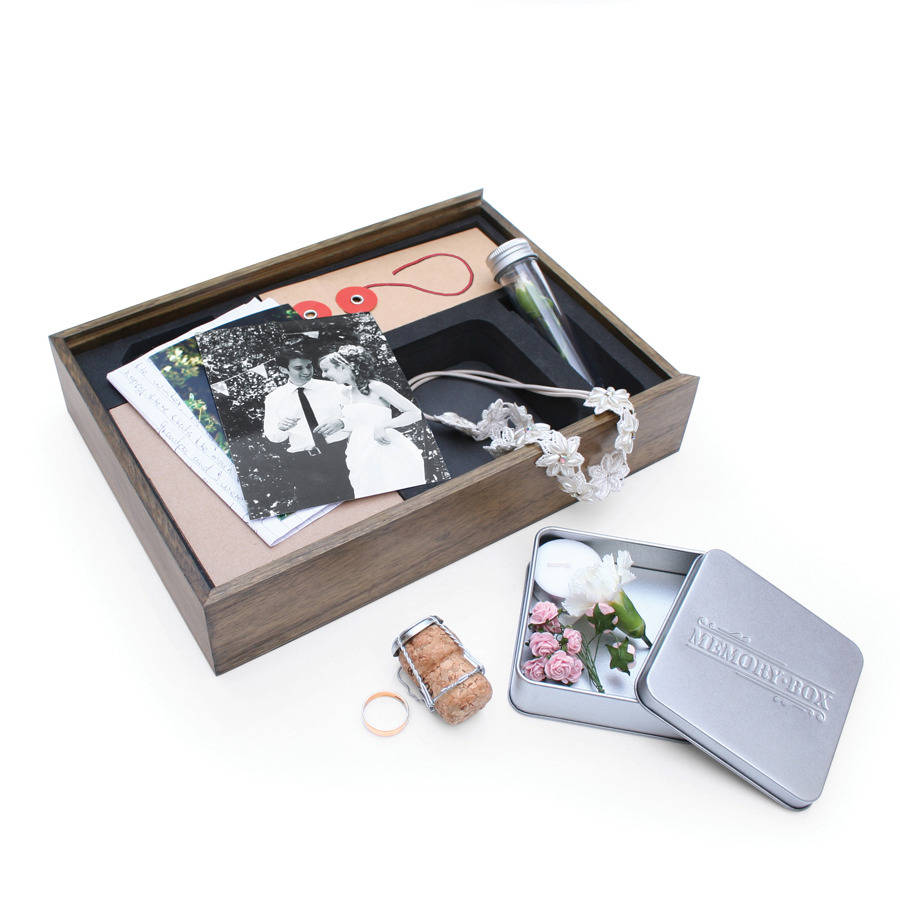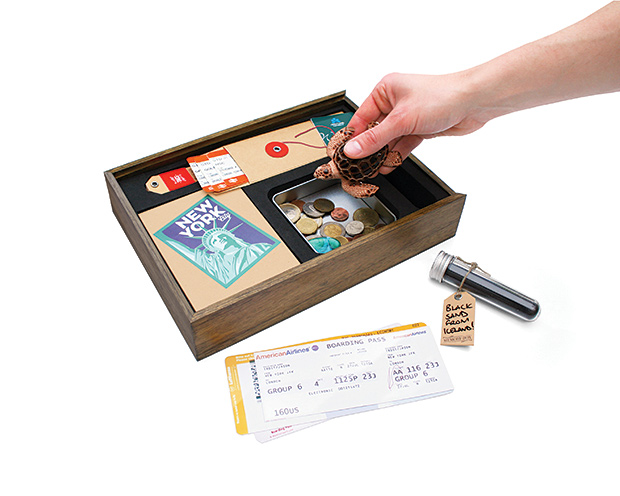 Luckies of London Memory Box
$39.95 + tax  
What it is: Luckies of London is a world renowned designer of fun gift products and their Memory Box is a wooden box filled with goodies to store your most precious memories and souvenirs. The box itself is sized 9 x 12 x 2.5 inches, with a sliding wooden cover to access what's inside. It contains a notebook, a square tin container, brown envelope, a screw cap tube jar, and labels for your keepsakes. 
Why it's great:  I am the kind of person who keeps scrapbooks for everything, and I don't mean the pretty, organized, perfect type of scrapbook you find on Pinterest. Movie tickets, flowers, little notes, school concert schedules—I have it all. This is the perfect gift for people like me. This Memory Box offers a place to keep all of your treasured items safe, sound, and organized. The notebook is perfect to be used as a place to jot down memories for a certain event or even to be messy-scrapbooked in (or clean scrapbooking, if that's your thing!). The tin is great for movie tickets, little trinkets, feathers and photographs. The envelope can be used for love letters and folded up notes from years past, or maybe a lock of hair from your little one's first haircut. Lastly, you can store your flowers, sand, hospital band, or graduation tassels in the clear tube. Oh! The Memory Box also includes handy labels that you can tie or affix to all of your goodies with a little description or memory of where it came from. And there you have it, your precious box of souvenirs—keepsakes—memories all organized in one safe wooden box.
Reviewed by: Rachael McArdle, Museum Store Manager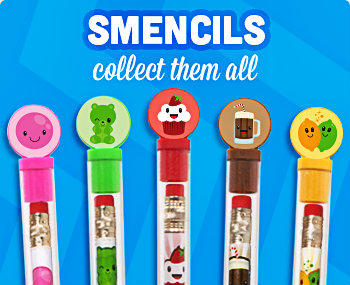 Smencils Scented Pencils
$1.95 + tax
What it is: "Smencils Scented Pencils" made by Scentco are individually packaged and made from recycled paper. Each Smencil is packaged in its own corn-based biodegradable plastic freshness tube. The scents we have on hand are Bubble Gum, Strawberry Cupcake, Orange Lollipop, Grape Soda, Gum-e Bear, Lemon Lime Fizz, Jelly Donut, Cotton Candy, Touchdown Taffy, Batter Up Bubble Gum, and Kickflip Cotton Candy.
Why it's great: Each Smencil has its own scent, so you can choose your favorite one. The packaging says the smell lasts up to two years. So far it's been 7 months since I purchased mine and they smell just as strong as when I first opened them. I like to store each one in its tube and cap to continue to preserve the scent, but they'll retain their scent if you choose not to store it that way. The S`mencils themselves are very well made. They write beautifully and are made of recycled materials so that's a plus
Reviewed by: Luis Blanco, Concessions & Theater Manager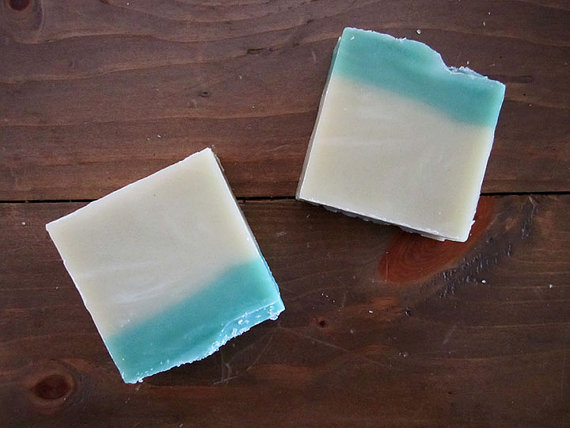 Soap Distillery
Bloody Mary & Tequila Soap
Hot Buttered Rum, Coffee and Whiskey, & Bees Knees Lip Balm
Soaps $6.95 + tax
Lip Balms $3.95 + tax
What it is: Handmade soap that is made in small batches by Soap Distillery of Chicago, IL. The soaps are based on the theme of different cocktails and as noted on the package, "You can have your booze and shower with it too!" The soaps are made with fruit oils, nut oils, butters, clay, fragrance and essential oils. The soaps are all natural, dye free, and vegan. The Museum Store has Bloody Mary soap, which includes tomato leaf, cucumber blossom and herbs, and Tequila soap, which includes kaffir lime, ylang ylang, and cedarwood.
Why it's great:Both soaps smell so good!!! They also make your skin really soft. Each soap is $6.95, which is similar to prices for other handmade soaps, and they last for a long time. The Soap Distillery also makes lip balms, and the Museum Store currently carries Hot Buttered Rum, Bees Knees,and Coffee and Whiskey flavors for $3.95 a tube.
Reviewed by: Kate Schureman, VP of Administration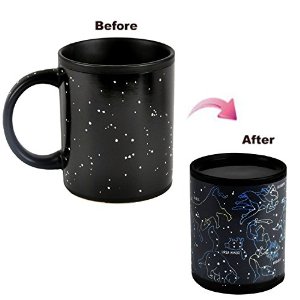 Constellation Mug
Constellation Mug: $13.95 + tax
What it is: The constellation mug is a hot drink mug produced by the Unemployed Philosophers Guild. Before filling, this mug is simply black with pictures of stars all over it. However, once you fill the mug with a hot beverage, (such as coffee) outlines of constellations appear along with labels of the constellations. In addition to the constellations and labels, each constellation is shown as a picture. For example, Ursa Major is pictured as a bear because it symbolized the great bear constellation, named by Greek astronomer Ptolemy.
Why it's great: Not only is it entertaining to watch this mug change colors, it is a great way to learn about some basic constellations. Recently, I have noticed constellations at night that are pictured on my mug. This mug was a great purchase because not only did it teach me more about astronomy, it holds my favorite beverage, coffee. Next time you visit the museum, be on the lookout for my coffee mug in action.
Reviewed by: Kyle Gehling, Visitor Services Manager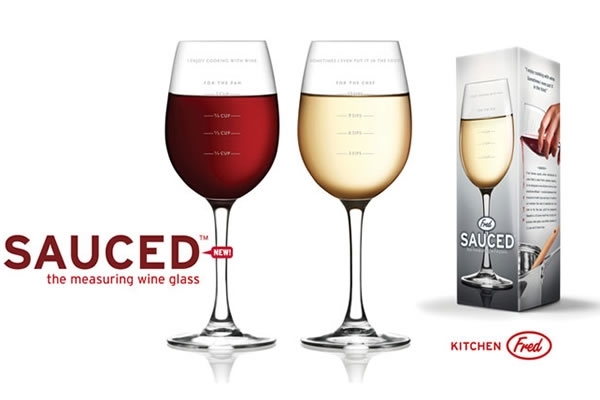 Sauced Wine Glass
$15.95 + tax
What it is: This 12-ounce lead-free-crystal wine glass is accurately marked in both ¼ cups and 2-ounce sips. One side is marked "For the Pan" and measures in ¼, ½, ¾, and 1 cup. The other side is "For the Chef" and measures in 3, 6, 9, and 12 sips. Its measurements are perfect for cooking or calorie-watching.
Why it's great: Luxury Meets Innovation: I like cooking with wine. I also like drinking wine. What do you get when you combine these two activities? The answer is a wine glass that doubles as a measuring cup! Recently I purchased said item at the Peoria Riverfront Museum and let me tell you, it is quite useful. I can prepare food for myself and house guests more easily now that I have the appropriate measuring device. And, after I am finished cooking, I can sit back, relax, and enjoy a nice cabernet in the same glass that I used to cook with. Incredible!
Reviewed by: Riley Whitten, Visitor Services Associate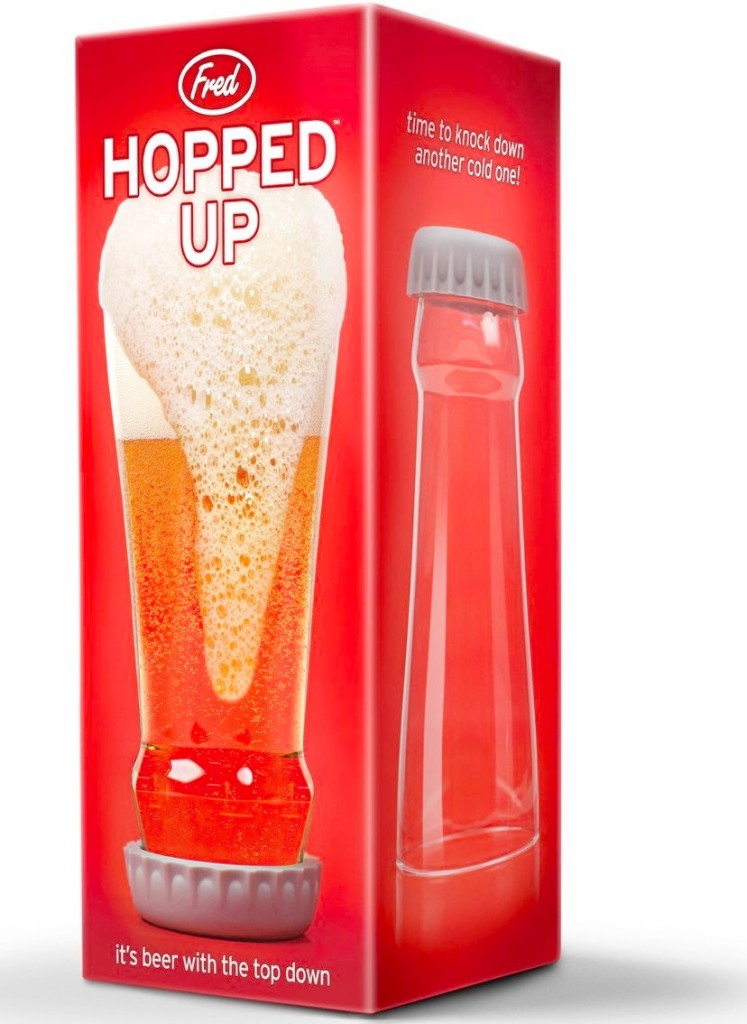 HOPPED UP Beer Glass
HOPPED UP Beer Glass: $11.95 + tax
What it is: This beer glass has a small bulb at the bottom, making it perfect for "hoppier" IPAs. The wide mouth rim supports a good flow of the beer throughout the entire glass. Another added perk of this glass is the build-in coaster. The coaster snaps on and off the bottom of the glass, ideal for pretending to care when your significant other is around.
Why it's great: Like any regular hardworking American, the first thing I usually do when I get home is open a beer. Depending on my financial situation at the time, I usually pour my more expensive beers into glasses or mugs to enhance the flavor.
Although I haven't dropped it (yet) the glass seems durable and sturdy. Overall, this glass competes with more expensive barware. I would definitely recommend buying one of these glasses, picking up a six-pack on the way home, and relaxing after a long day of museum visiting. Cheers.
Reviewed by: Kyle Gehling, Visitor Services Manager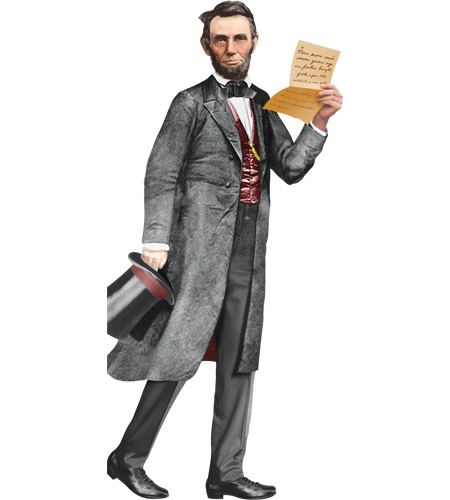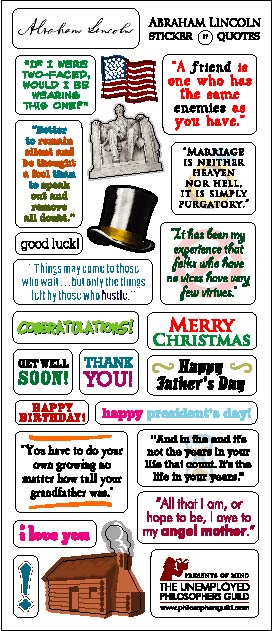 Quotable Notables
Quotable Notables: $3.95 + tax
What it is: These blank cards are perfect for both sending to friends and family or collecting all on your own! The shape itself is unique, but the stickers add a little fun touch to them whether you're in the mood for something inspiring or something just plain silly. There's a lot to choose from depending on your tastes - presidents, novelists, painters, musicians, and even inventors. With the Riverfront Museum's combination of art and science, having an eclectic array of these cards names the memory of a great day at the museum even more apparent.
Why it's great: I definitely love the ones with the painters the most. They're artists that you hear about, but don't truly know about. The one of Frida Kahlo is great as she's a little more on the obscure side and having the information on the back of the card is a great historical tidbit. The direct quotes are all really interesting; one fun thing to do is get a bunch of different ones and see who said what.
Reviewed by: Lise Minzes, Visitor Services Associate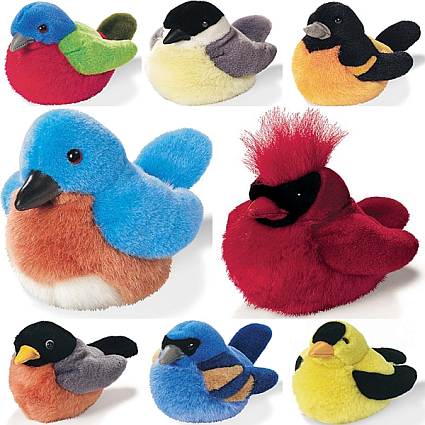 Audubon Birds
$9.95 + tax
What they are: These are soft, cuddly and educational mini replicas of real North American birds. Created in conjunction with the Audubon Society, each plays its own unique and realistic bird call, provided by the Cornell Lab of Ornithology. From backyard birds to magnificent birds such as cardinals and geese, you can build a flock of your own right at home. This is a great way for bird watchers to bring their hobby home, or a great way to own a life-like pet that doesn't eat or poop.
Why they're great: This toy is incredibly soft, it's made really well, and the bird call sounds really authentic. My favorite part, of course, is how educational this little toy is. I would recommend this as a great stocking stuffer or gift for pretty much all ages. They are cute, the real bird calls are really cool, and they are educational! I also love that the tags of the different bird have loads of information about the species. I have learned things like what states consider the Cardinal their state bird (Illinois, Indiana & Ohio) and a map depicting the migration patterns of each bird. Tip: If your dog loves chasing birds around I would recommend keeping these birds in a high place.
Reviewed by: Luis Blanco, Concessions & Theater Manager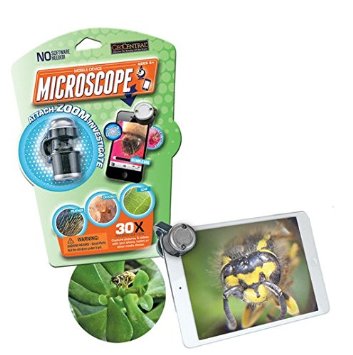 Mobile Device Microscope
Mobile Device Microscope: $14.95 + tax
Click here to watch a video review by Toy Directory at the 2015 Toy Fair!
What it is: The Mobile Device Microscope is a 3-inch, battery operated gadget that utilizes your existing camera application on any smart phone or tablet. The microscope has a spring-loaded mechanism that allows for the adjustment to mobile devices of different thicknesses. There is also an interior light that makes what you are looking at easier to see. The microscope itself has 30x magnification and you can also use the zoom on your mobile device for further magnification. There is no application to download so there are no additional fees associated with the use of this microscope.
Why it's great: I really enjoy this little gizmo, because it using your existing camera on your device you can take photos and even videos of the items you are looking at. Another great aspect is it size. Because it is so small, moms or dads, grandmas or grandpas can stick this in a bag or purse pretty easily and have it on hand for when kids start to get a little restless. Great to have on hand when going out to a restaurant! It is battery-operated and uses watch-sized batteries, but it does come with three of these so the microscope can be used straight out of the package. If you're still on the fence, we do have a microscope that we have opened up and any of our sales associates would be happy to give you a demonstration of how it works and what it can do.
Reviewed by: Katie Batton, friend of the Museum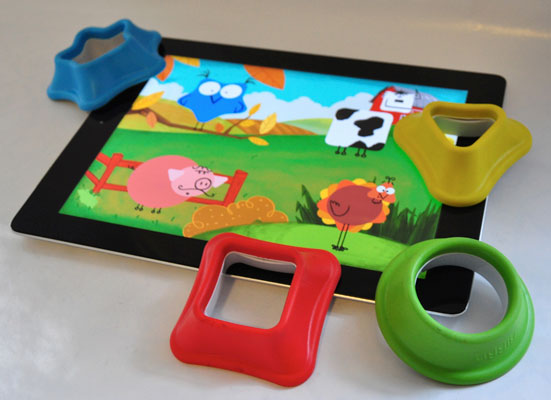 Tiggly Shapes & Tiggly Counts
Tiggly Shapes: $29.95 + tax --Now $24.95! + tax
Tiggly Counts: $29.95 + tax --Now $24.95! + tax
What it is: Tiggly Toys is a company that specializes in learning toys that react with their iPad or tablet apps. Both the Tiggly Counts and Tiggly Shapes come with three individual apps that are designed to spark learning and creativity from ages 3 and up. The apps that come with Tiggly Shapes are Drawing, Stamps, and Safari, and encourage language development, spatial thinking, motor skills, and creativity. Tiggly Counts also has three apps, each of which focuses on a different area of math: counting, addition, and numberlines. The apps are compatible with practically any tablet, whether it's an iPad, Android Tablet, or Kindle Fire. You can check the compatibility of your tablet on their website. Its interface is simple and easy to use so even small children will be able to navigate the apps. Because of the toys, your children aren't just playing another app. It really gives a hands-on experience that you can't find with other learning apps. The toys are silicone and large enough for little hands to easily grab.
Why it's great: I adore the whimsical design and characters that are played with. Some of the artwork looks as though the worlds were hand-stitched and gives off a "Little Big Planet" vibe. There's always something a little bit different to do so the content doesn't become redundant. I love the combination of learning and fun, whether you are counting how many ingredients you need to make a certain food dish, or how many bridge blocks you'll need to get to your silly monster friend's birthday party. If you fall in love with the apps and want even more to do without buying a new set of Tiggly Toys, you are able to purchase extra apps on their own. It was fun to play around with the different games, so even parents will have fun joining their little ones while they play with their Tiggly Toys.
Reviewed by: Rachael McArdle, Museum Store Manager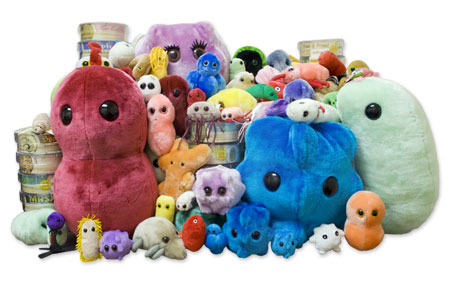 Giant Microbes
Giant Microbes: $11.95-$24.95 + tax
What they are: Organisms that are normally invisible to the naked eye are made into plush toys that are both cuddly and informative. Each GIANTmicrobes item comes with a fact booklet regarding the organism. In this series, I particularly like the Epstein-Barr virus, commonly known as mono. The microscopic virus is blown into a soft pink toy that is 1,000,000x+ the actual size – and it has eyelashes.
Why they're great: The GIANTmicrobes series by Drew Oliver is one of my favorite store items. By reading the fact booklet, I learned that more than 95% of the population is infected with the mono virus. That's a lot! Turns out, most people catch mono when they are very young and their symptoms are too mild to be detected. I was not in that lucky group. When I was a freshman in college, I caught mononucleosis the week before my final exams. My parents lived too far away to offer any comfort in person, so they mailed me a GIANTmicrobe Epstein-Barr virus. It wasn't chicken soup, but it was hilarious – and after all, laughter is the best medicine.
Reviewed by: Sarah Schmitt, Visitor Services Associate