Event Details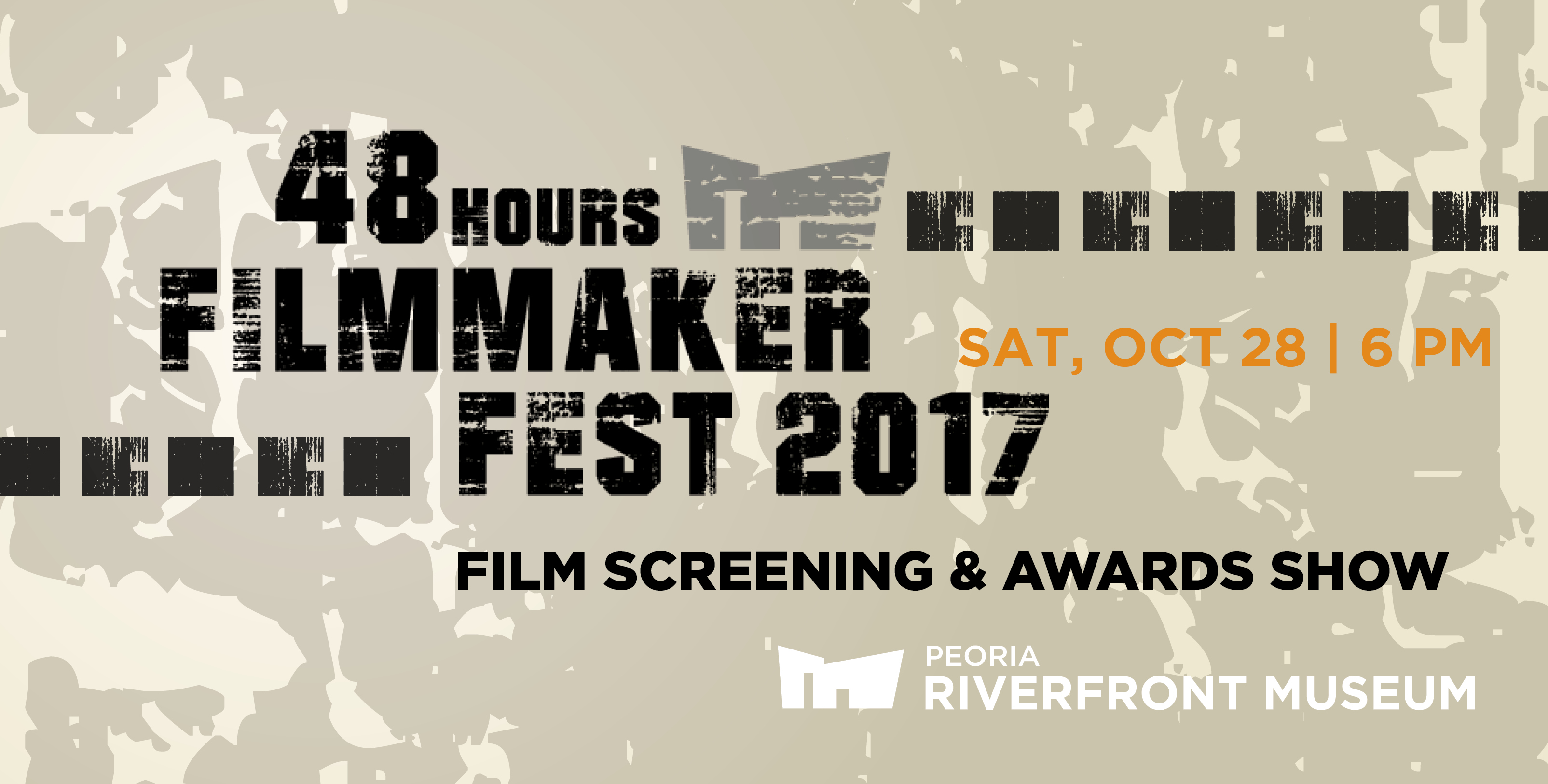 Film Screening & Awards Show
Sat, Oct 28  |  6 PM
Giant Screen Theater
Over the past weekend, local filmmakers have been writing, shooting & editing 3-5 minute short films. Join us as we screen all of this year's entries, and award the Runner-up, People's Choice & Best Film. 
Free & open to the public! Halloween costumes encouraged!
2017 required elements: 
Theme  |  Overcoming obstacles
Object  |  Mirror
Line of Dialogue  |  "This changes everything."
Judges
Thomas Bruch, Journal Star
Chris Moehn, Simantel Group Inc.
Cindy Morris, Peoria Public Schools Foundation
Pablo Navarro, Caterpillar Inc.