Event Details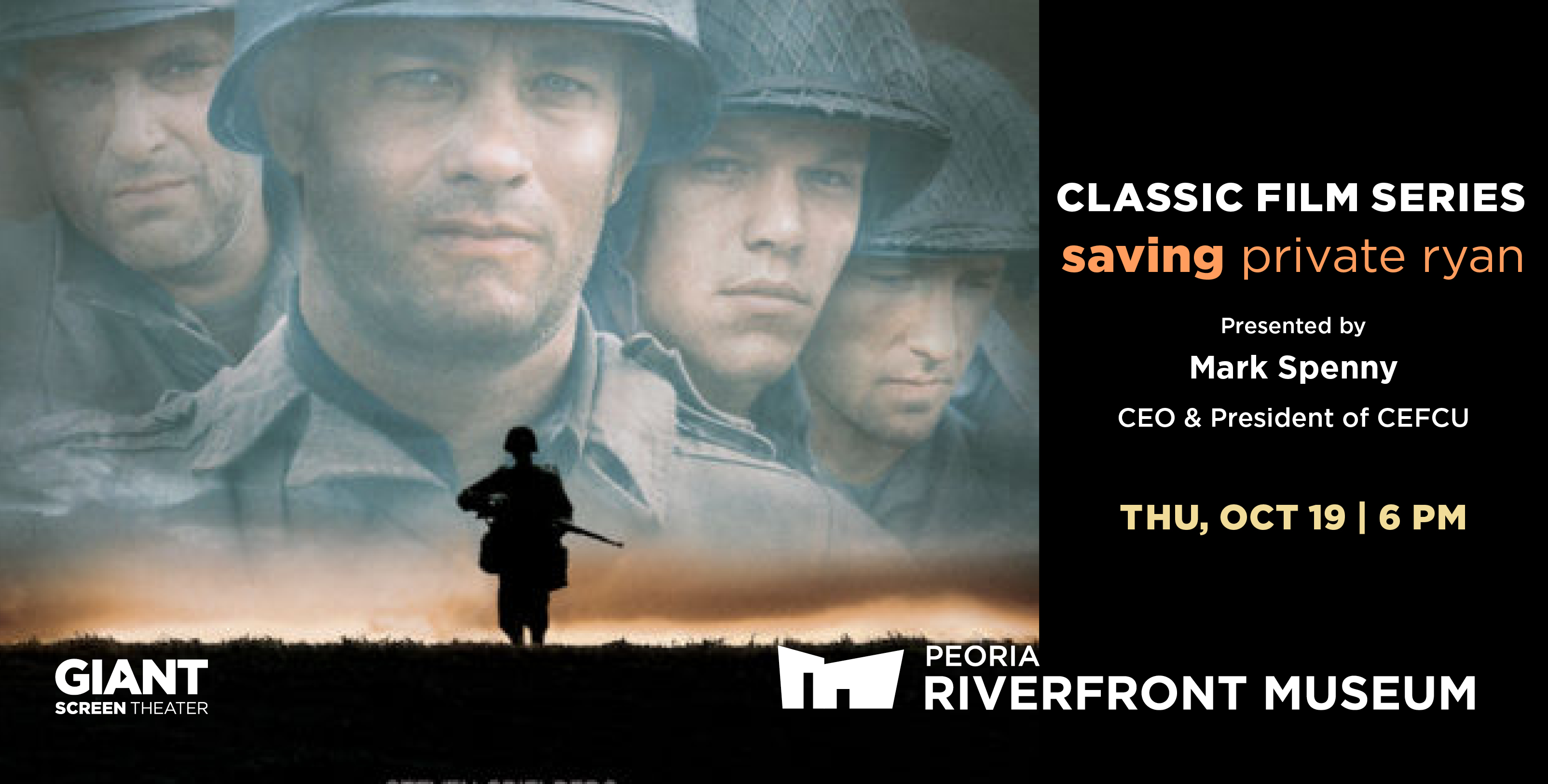 Classic Film Series: "Saving Private Ryan"
Thu, Oct 19 | 6 PM
Presented by Mark Spenny, President & CEO, CEFCU & Museum Board Member
Film backgrounder by Kevin Kizer, Senior Writer & Producer, Simantel & Museum Associate Board Member
Join us for our Special Museum Edition of this classic film as we prepare for Veteran's Day!
Buy tickets now - click here!
Captain John Miller (Tom Hanks) takes his men behind enemy lines to find Private James Ryan, whose three brothers have been killed in combat. Surrounded by the brutal realities of war, while searching for Ryan, each man embarks upon a personal journey and discovers their own strength to triumph over an uncertain future with honor, decency, and courage.
CLASSIC FILMS COMING SOON
"Gone with the Wind"
"It's a Wonderful Life"
"The Sound of Music"
"The Wizard of Oz"
"To Kill a Mockingbird"