Event Details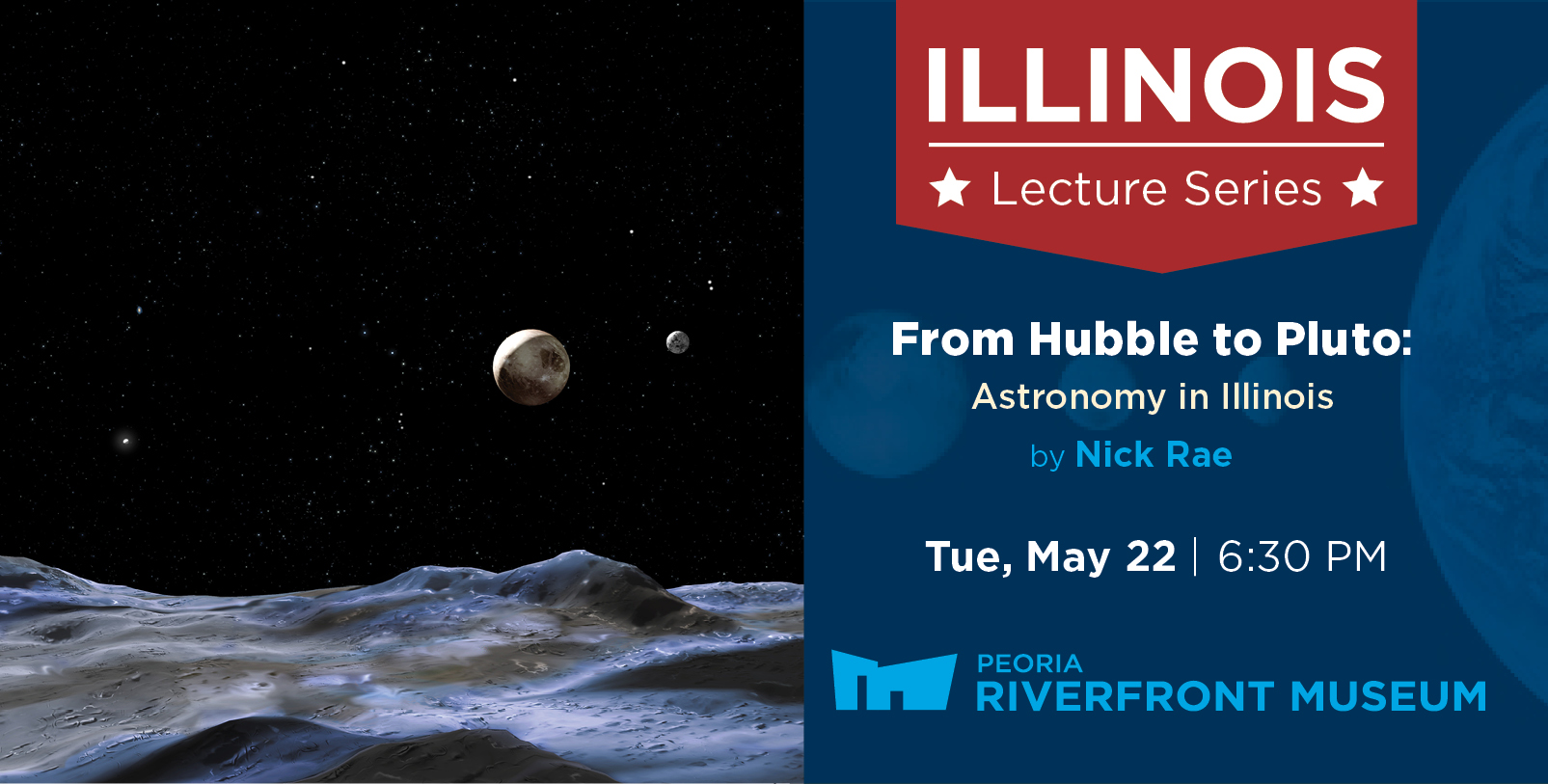 From Hubble to Pluto: Astronomy in Illinois
Tue, May 22 | 6:30 pm
Dome Planetarium
The legendary Hubble Space Telescope is named for a Wheaton High School graduate and star basketball player at the University of Chicago – and the discoverer of our expanding universe. Far-out Pluto was discovered by a farm boy born in Streator, Illinois. And the last person to have stepped off the surface of another world was born and raised in the suburbs of Chicago. Come enjoy this visually stimulating lecture on the history of astronomy in Illinois in the unique environment of the Dome Planetarium. The light refreshments will be coffee, water, and cookies.
Family friendly, all ages welcome!
Free to Members* | $4 Public
*Members must reserve free ticket due to limited seating.
Buy tickets online now - click here.
Tickets & more info also available at the Museum or by phone: 309.686.7000.