Event Details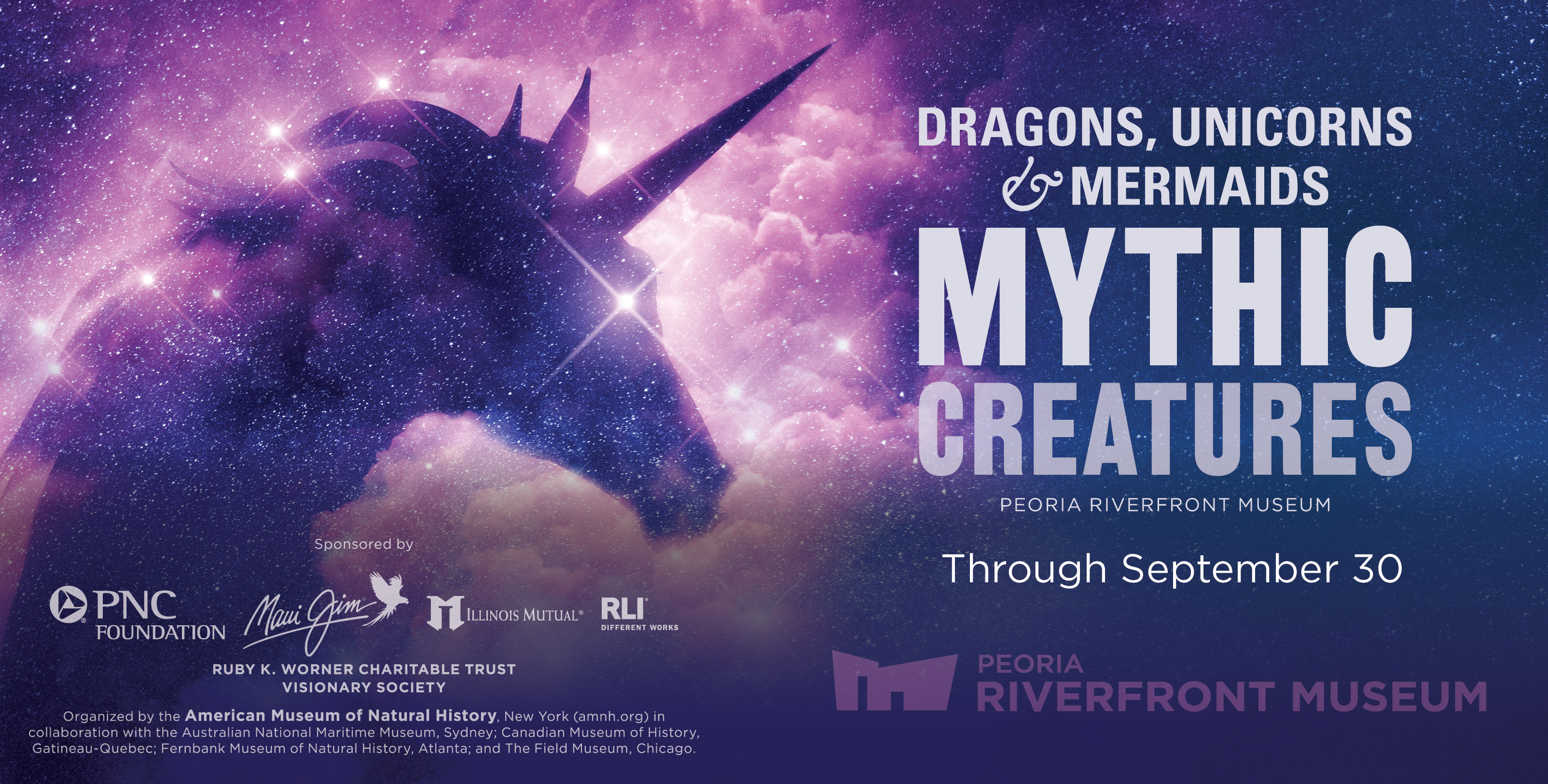 Mythic Creatures: Dragons, Unicorns & Mermaids Exhibition Opens!
Jun 23-Sep 30
International Features Gallery 
The world is full of stories about brave heroes, magical events, and fantastic beings. For thousands of years, humans everywhere - sometimes inspired by living animals or even fossils - have brought mythic creatures to life in stories, songs, and works of art.
Today these creatures, from the powerful dragon to the soaring phoenix, continue to thrill, terrify, entertain, and inspire us. We seem to catch glimpses of these creatures all around us: hiding beneath the ocean waves, running silently through the forest, and soaring among the clouds. Some symbolize danger. Others, we think, can bring us luck or joy.
Together mythic creatures give shape to humankind's greatest hopes, fears, and most passionate dreams.
Thank you to our Mythic Creatures sponsors!
Presenting sponsor: PNC Foundation; sponsors: Illinois Mutual & the Visionary Society
---
Dragons, Unicorns & Mermaids: Mythic Creatures is organized by the American Museum of Natural History, New York (amnh.org) in collaboration with the Australian National Maritime Museum, Sydney; Canadian Museum of History, Gatineau-Quebec; Fernbank Museum of Natural History, Atlanta; and The Field Museum, Chicago.
For more information - click here!