Event Details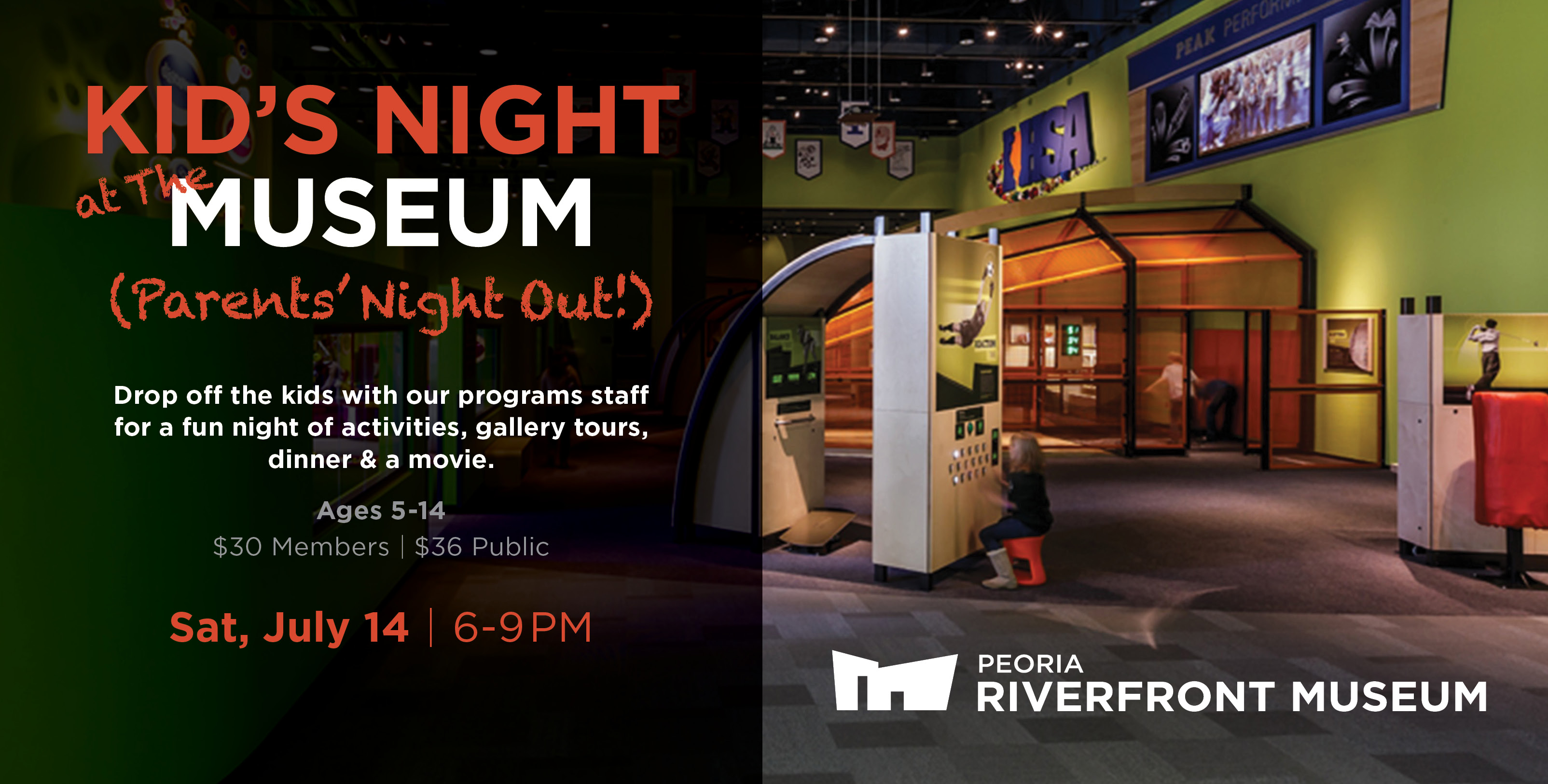 Kids Night at the Museum: Mythic Creatures
Sat, Jul 14 | 6-9 pm
Kids, 5 years and up, join us for a Night at the Museum all your own. Bring your friends, or make some new ones as you play the night away! This drop-off event is perfect for parents looking to enjoy an evening out while children spend time after-hours at the museum! They'll explore their favorite exhibitions and galleries; see the new exhibition, Mythic Creatures, and enjoy staff-led activities. A pizza dinner will be provided. 
Pre-registration is required, registration closes on Fri, Jul 13 at 4 pm. Additional charges may apply for late pick-up.
Ages 5-14
$30 Members | $36 Public
Buy tickets online now - click here.
Tickets & more info also available at the Museum or by phone: 309.686.7000.