Event Details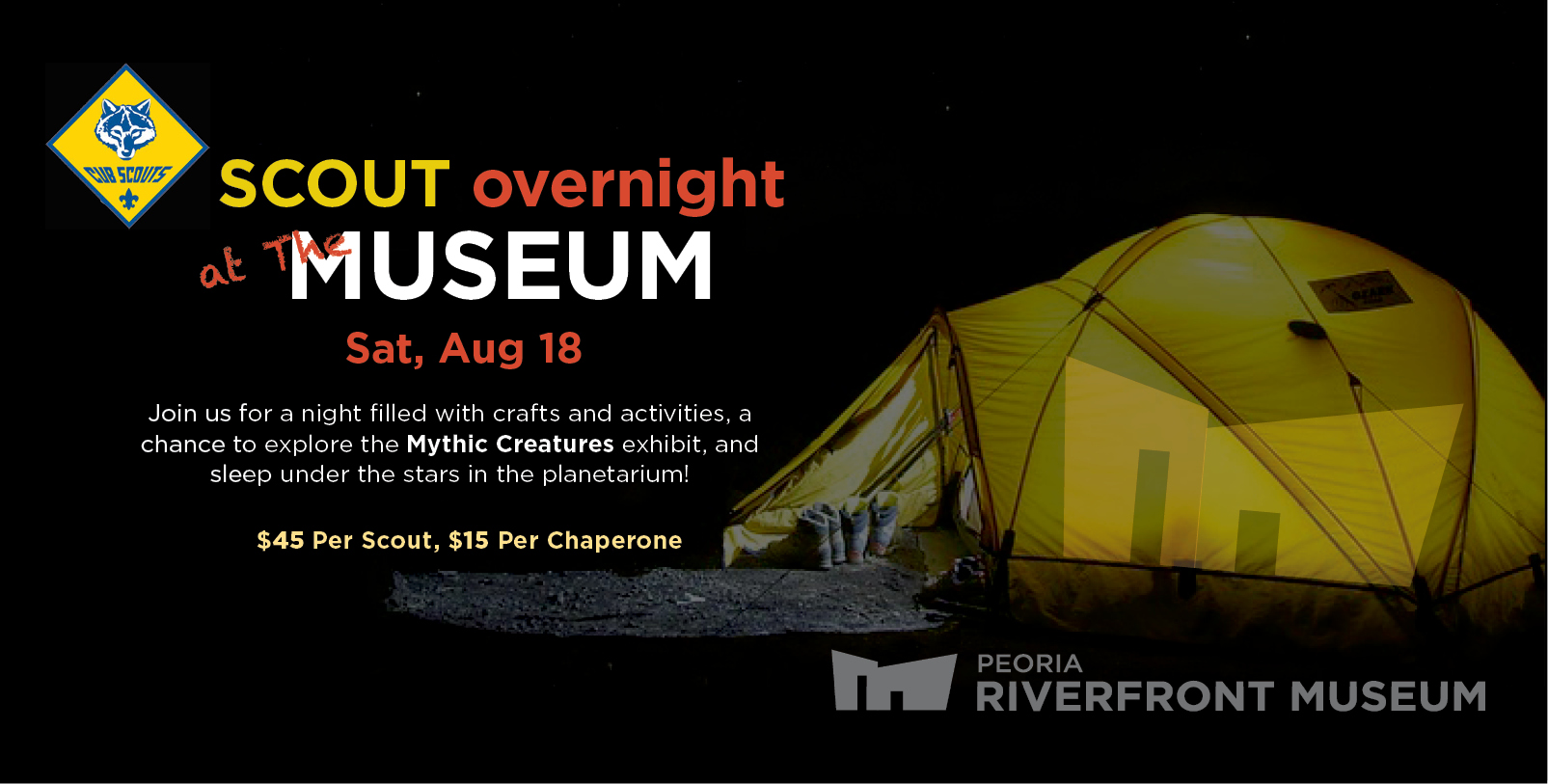 Cub Scout Overnight at the Museum
Sat, Aug 18-Sun Aug 19
Museum Overnight is a rare chance for Cub Scouts and their families to spend a night at the museum. Join us for a night filled with crafts and activities, a chance to explore Mythic Creatures: Dragons, Mermaids, & Unicorns, and sleeping under the stars in the planetarium!
For more information, read the What to Expect Guide.
Liability Waiver
Medical Waiver
$45 Scouts l $15 Chaperone
Buy tickets online now - click here .
Ticket & more info available at the Museum or by phone: 309.686.7000.