Event Details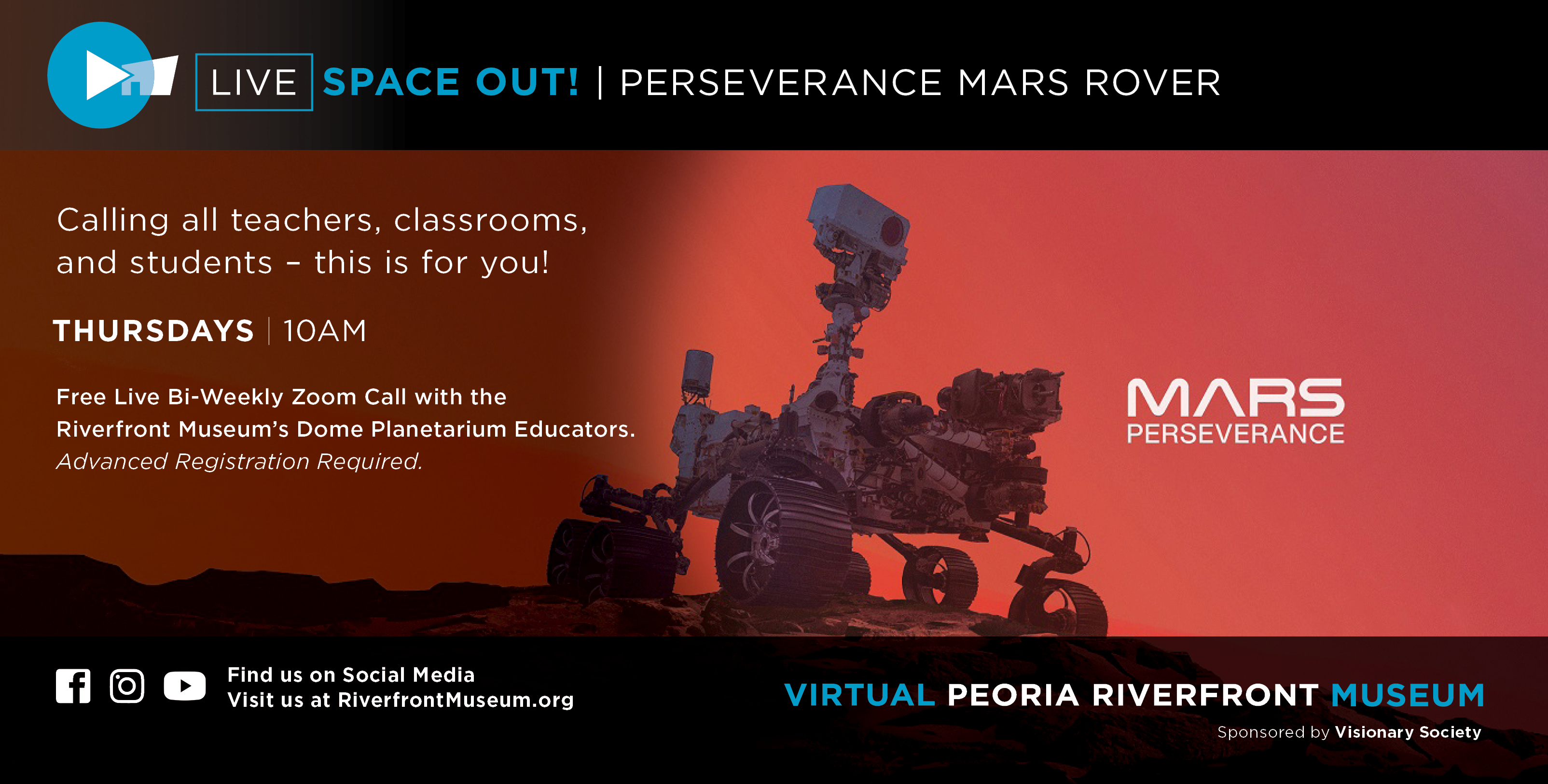 LIVE | Space Out! with the Dome Planetarium
Free Live Bi-Weekly Call with Planetarium Educators
Thu, May 6 | 10 am
Calling all teachers, classrooms, and students – this is for you!
Hear the latest news from the Perseverance Rover on Mars, and see fantastic images of the red plant. Our space educators will answer your student's question LIVE on ZOOM about the exploration of Mars and any other space topics. All ages of students are welcome to participate in a classroom together or a virtual learning setting.
Advanced Registration Required.
Register online now - click here.
SCHEDULE
May | 20
Questions? Email Program Manager at hplacko@peoriariverfrontmuseum.org.