Event Details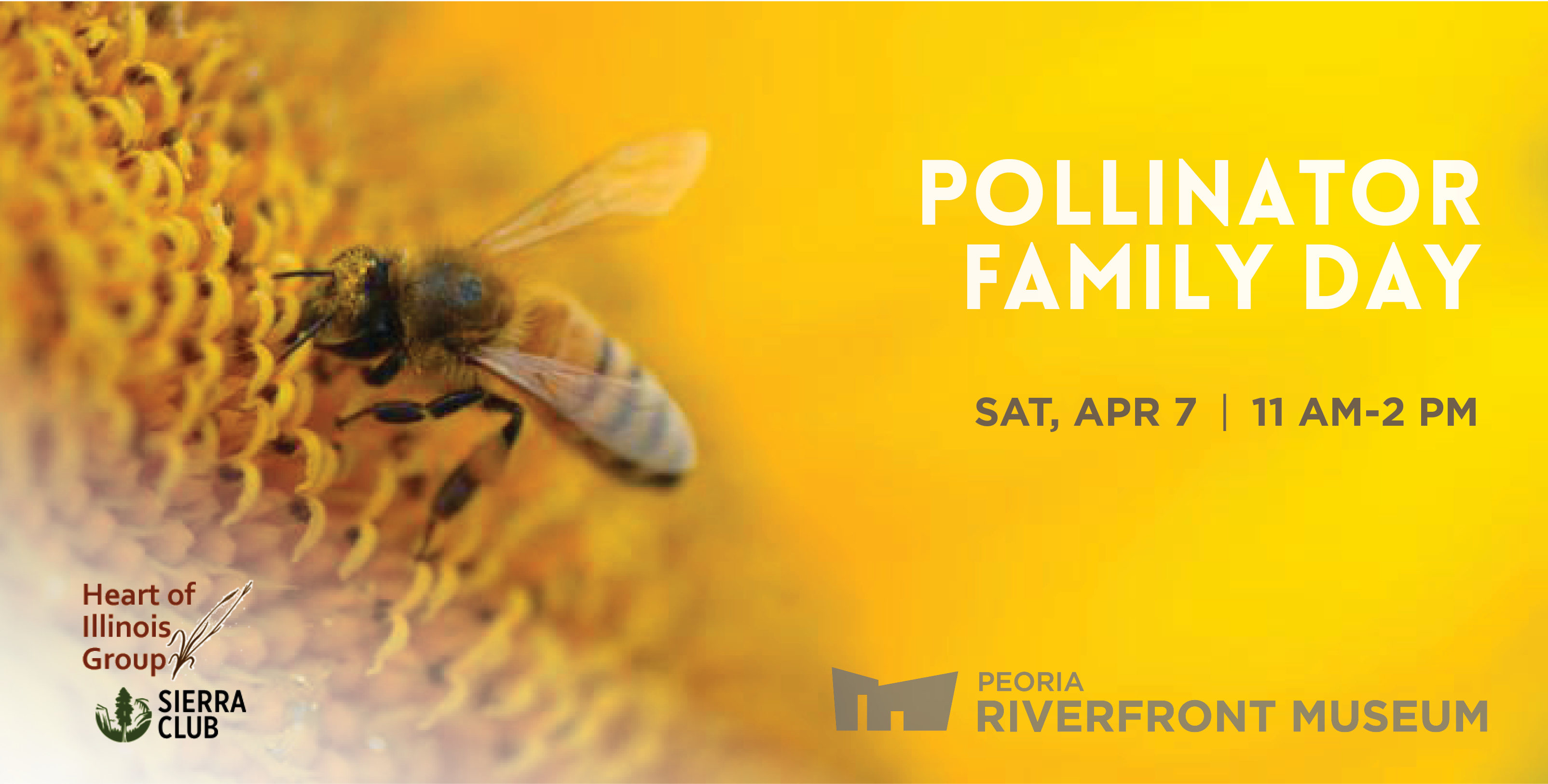 Pollinator Family Day
Sat, Apr 7 I 11 am - 2 pm
Museum Lobby
Butterflies, bees, beetles, bats and all types of pollinators are vital to our food system and a maintaining a healthy ecosystem. Many of these pollinators are facing a decline in population. Learn what you can do to help in a fun-filled family day! Learn about pollinators from community groups including the Heart of Illinois Sierra Club, the Peoria Academy of Science, the Heart of Illinois Beekeepers, and more! Discuss the importance of native plants with experts, and purchase some for your yard. 
Pollinator Day activities are free. 
Regular admission applies to museum galleries and Giant Screen Theater films.