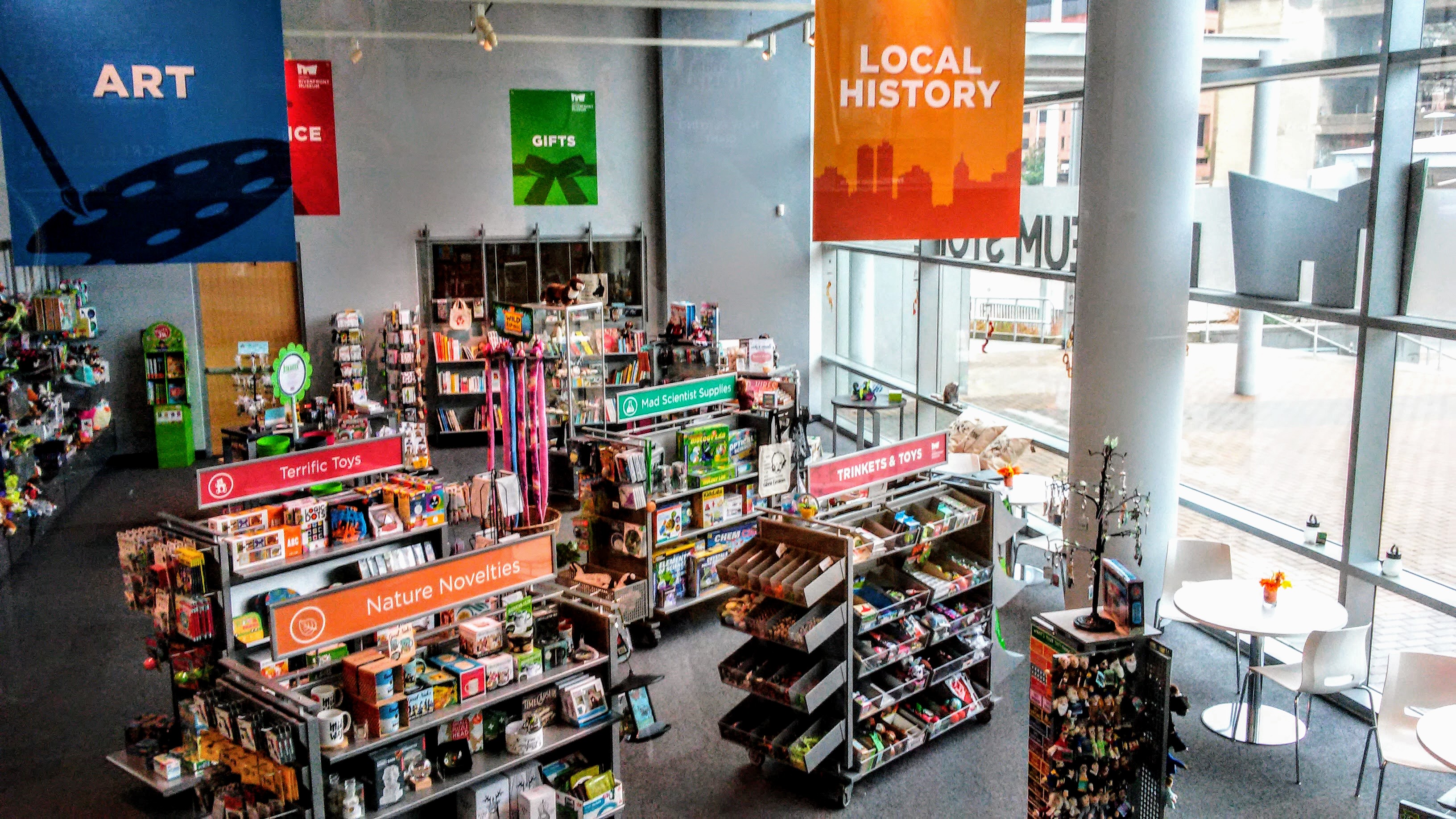 MUSEUM STORE HOURS
Sunday: Noon-5 pm 
Tuesday - Saturday: 10 am-5 pm*
Museum admission is not required to shop in the Store!
FIND ONE-OF-A-KIND & LOCALLY MADE ITEMS
Peoria T-Shirts, Books, and Souvenirs
Lincoln Books and Gifts
Amethyst Towers and Selenite Wands
Unique Art and Science Gifts
Space Ice Cream & Star Maps
Books and Gifts for All Ages
Peoria Riverfront Museum Merchandise
More Local Art Than Ever!
NEW! SHOP ONLINE!  Click here! 
Purchase unique Peoria Riverfront Museum merchandise on our secure site. We're adding new merchandise soon!
Can't decide? Museum Gift Cards & Gift Certificates available for purchase at Store & Ticket Desk!
Museum Members get 10% off every day! All purchases help support the Museum's programs & exhibitions.
*Museum store closed Mondays until May 27, with the following exceptions: Oct. 8, Dec. 24, Jan. 21, Feb. 18, Mar. 25, Apr. 15.