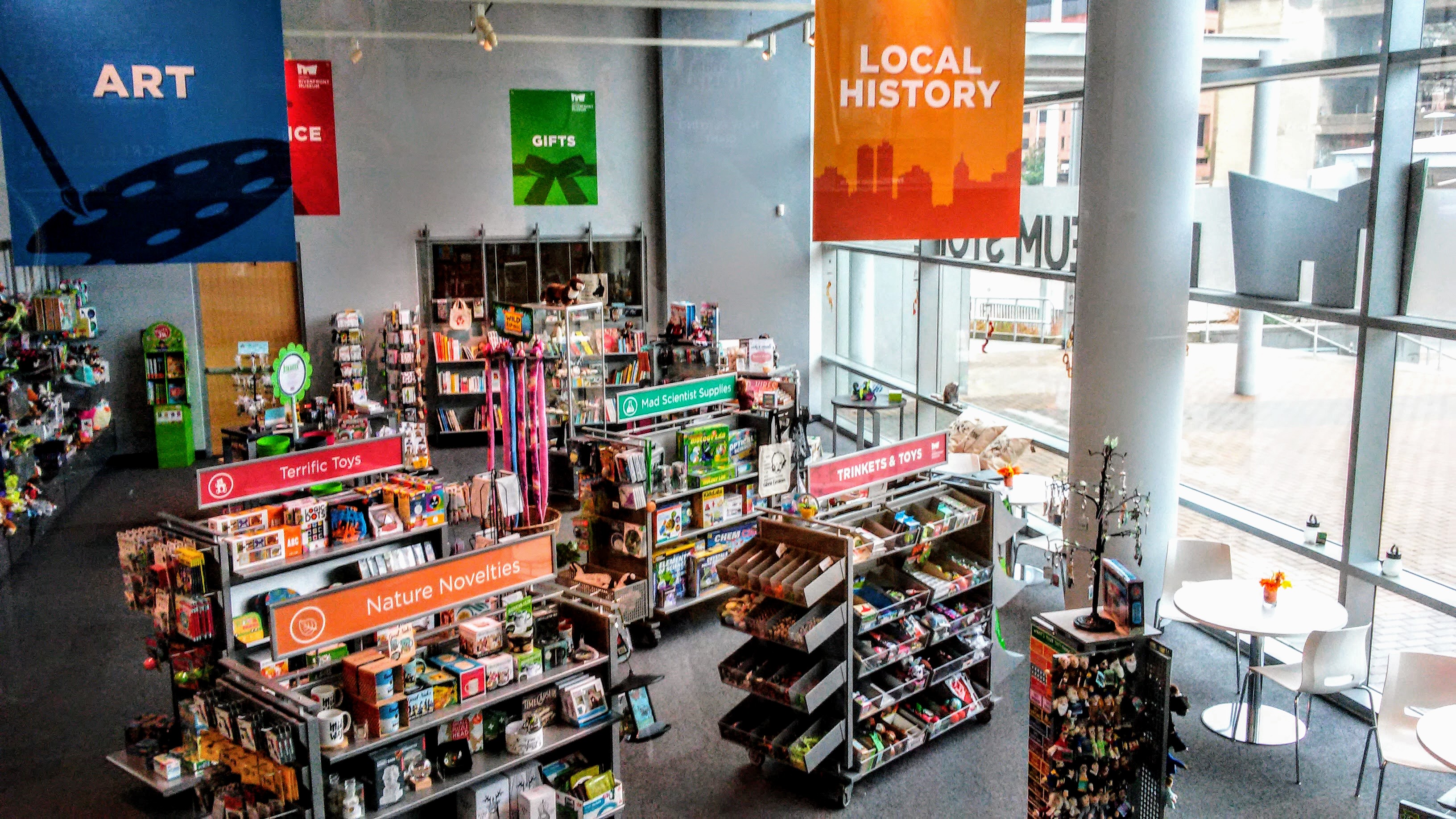 MUSEUM STORE HOURS
Sunday: Noon-5 pm 
Tuesday - Saturday: 10 am-5 pm*
Find one-of-a-kind & locally made items!
Peoria T-Shirts, Books, and Souvenirs
Lincoln Books and Gifts
Amethyst Towers and Selenite Wands
Unique Art and Science Gifts
Space Ice Cream & Star Maps
Books and Gifts for All Ages
Peoria Riverfront Museum Merchandise
More Local Art Than Ever!
Purchase unique Peoria Riverfront Museum merchandise online today.
Museum Members get 10% off every day!
All purchases help support the Museum's programs & exhibitions. 
Can't decide? Museum Gift Cards & Gift Certificates available for purchase at Store & Ticket Desk!
*Museum store closed Mondays until May 27, with the following exceptions: Oct. 8, Dec. 24, Jan. 21, Feb. 18, Mar. 25, Apr. 15.
Museum admission is not required to shop in the Store.