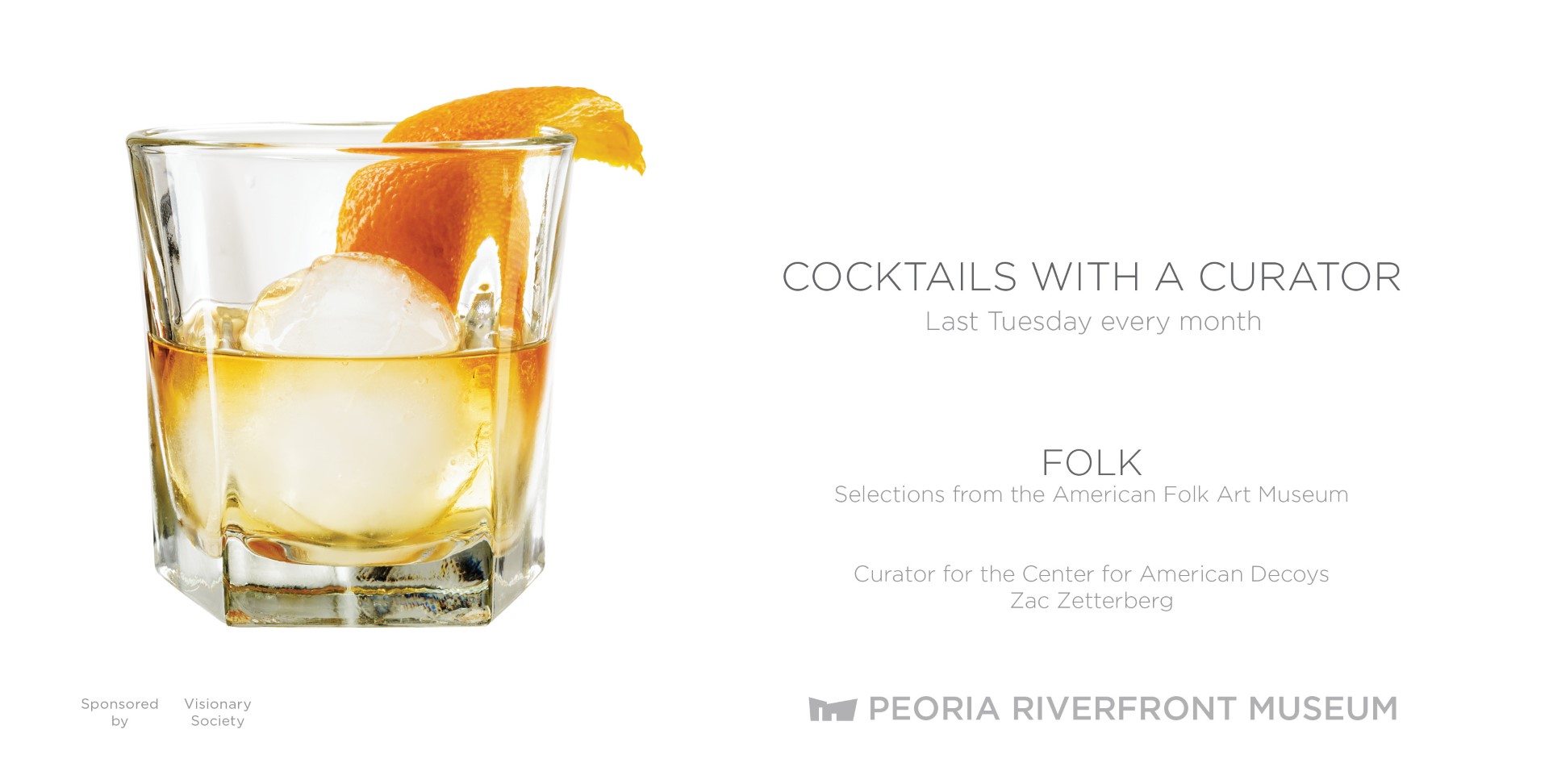 COCKTAILS WITH A CURATOR
Every Last Tuesday of the Month | 6 p.m. - 7:30 p.m.
On the last Tuesday of every month, the Peoria Riverfront Museum invites you to join us for "Cocktails with a Curator."
Sip on a signature cocktail based on an exhibition or work of art as our curators present a discussion on the history an significance of the object(s) in question. 
Cocktail hour will be accompanied by light refreshments in the Peoria Riverfront Museum lobby.
There will be a cash bar available after the first signature cocktail or drink of choice.
On Tuesday, September 26, 2023, please join us for a discussion on the exhibition "FOLK: Selections from the American Folk Art Museum."
Curator for the Center for American Decoys, Zac Zetterberg, will lead a brief discussion about the museum's newest exhibition: "FOLK: Selections from the American Folk Art Museum." Following the discussion, cocktail hour will begin with light food in the lobby. Signature drink.
Doors open at 6 p.m. Discussion will begin at 6:30 p.m. followed by a cocktail hour in the museum lobby. 
Members: $25
Non-members: $30
Get tickets HERE
In accordance with Illinois law, participants must be 21+ years of age to consume alcohol on museum property.