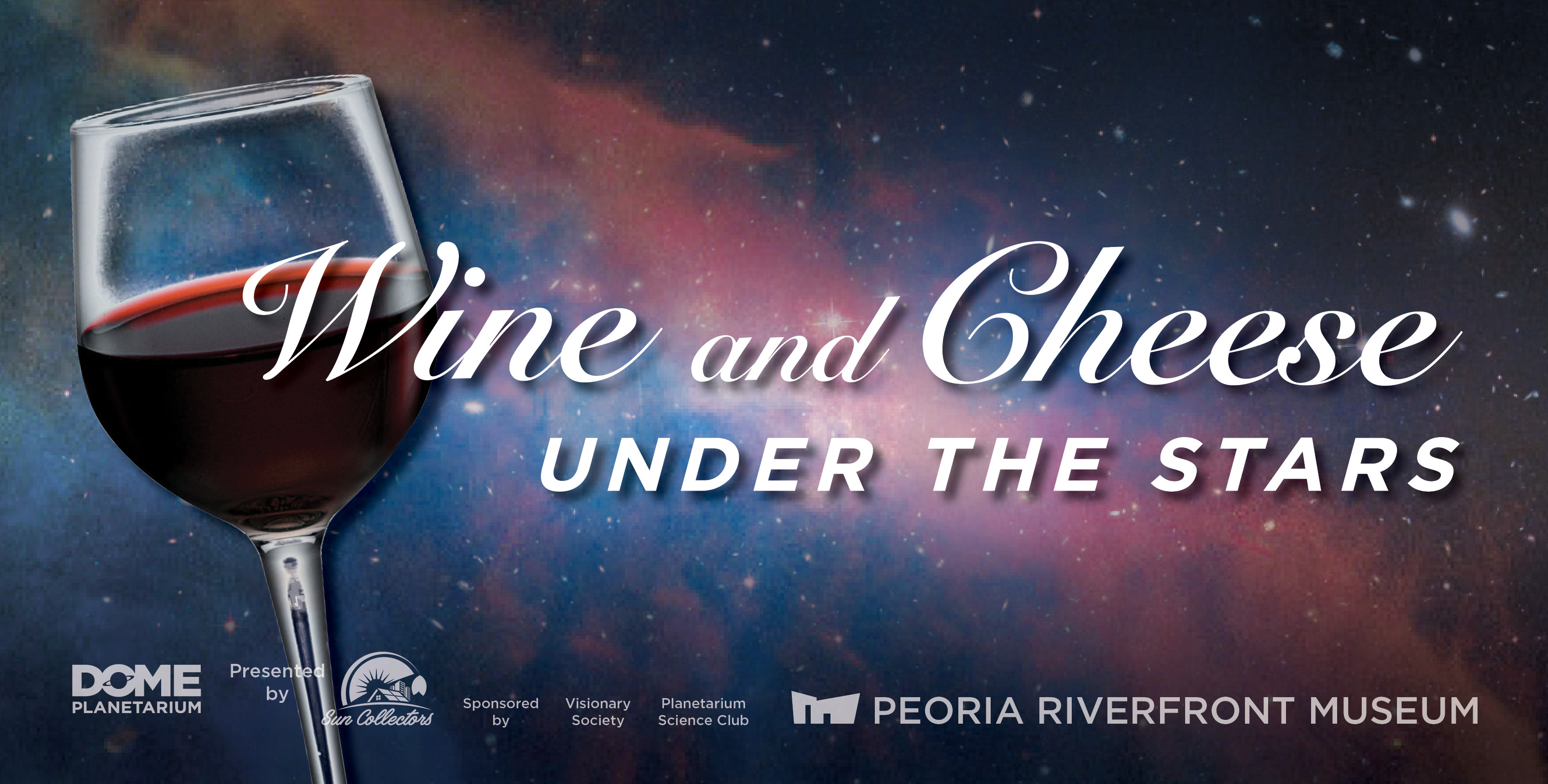 Wine and Cheese Under the Stars
One Year of Stunning Science from the Webb Space Telescope
Saturday, August 26, 2023 | 7-9 p.m.
Dome Planetarium
Spend a night under the stars with delicious food, wine and a stellar presentation by Planetarium Director Renae Kerrigan. This evening, we will show off the first year of stunning images and science delivered by the James Webb Space Telescope. Your evening will also include a tour of the night sky, and a flight to the edge of space and back.
Each guest receives an individual Canterbury Creations charcuterie box featuring cheeses, fruits, nuts & more; up to three glasses of wine; and an entertaining evening under the stars.
Doors open at 6:50 PM
The program will be in two parts, allowing time to socialize and refill your wine glass between the shows.
Ages 21+
$45 members | $55 public
Tickets can be purchased here.
This program is presented by Sun Collectors with additional support from the Visionary Society and the Planetarium and Science Club.