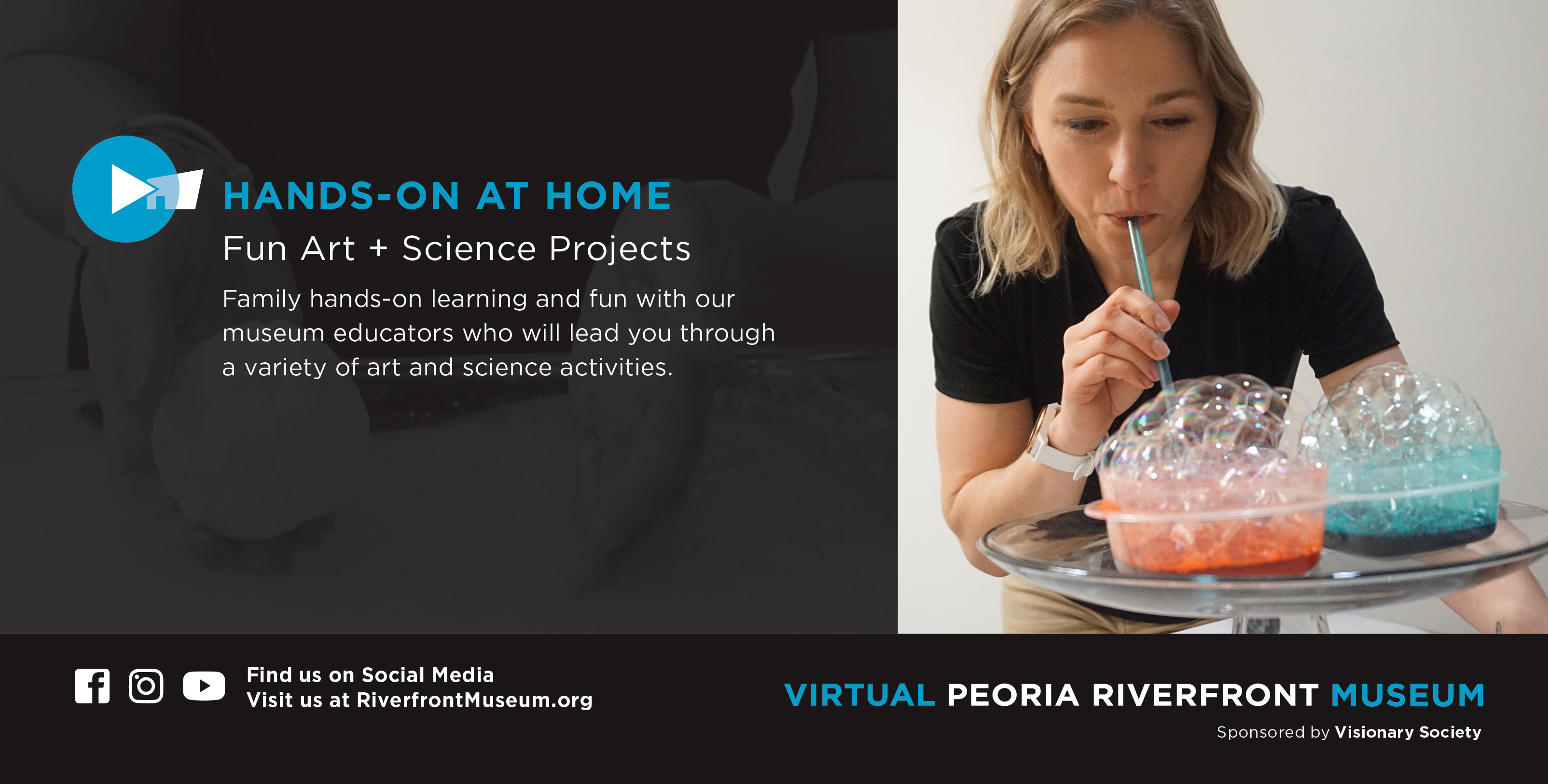 Kids! Join us from home for hands-on learning and fun with this new program Fridays at 10 am on Facebook! Our educators will digitally lead you through a variety of activities, from creating Lemon Volcanoes to making your own Play Doh. 
Explore more at "Hands-on at Home" YouTube Playlist. More info in Classes | Programs - click here.
Download our instructions for each project below.
Find us on Facebook & Instagram. Watch us on YouTube! Sign up for our newsletter.
Virtual Peoria Riverfront Museum is sponsored by the Visionary Society.