WELCOME TO PEORIA RIVERFRONT MUSEUM!
Welcome ESI Student + Family Fun Pass Holders! Find info HERE!
"101 Treasures of the Peoria Riverfront Museum Collection" and Preston Jackson's "Bronzeville to Harlem: An American Story" open March 6!
Special note: During COVID-19, please wear a face mask, shield or other facial covering and maintain a 6-ft distance between you and others when visiting the museum. Thank you!
Movie & Event Calendar | Reserve & Purchase Tickets HERE !
Explore Upcoming Events HERE!
Join us for Inspirational Content Fresh Daily online! Find out more at Virtual Peoria Riverfront Museum!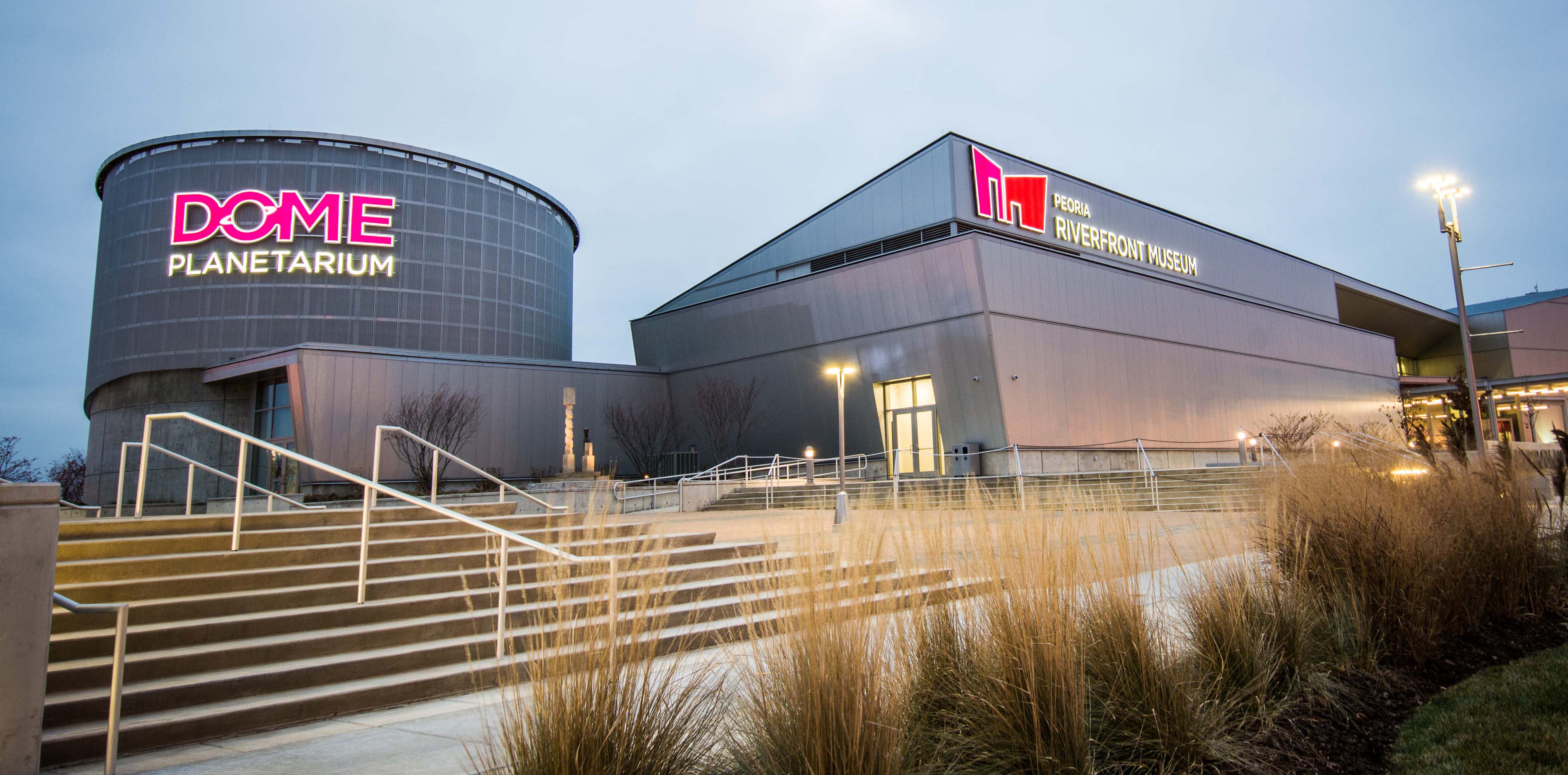 MUSEUM HOURS - Opening March 6
SUNDAY............................Noon - 5 pm
MONDAY...........................CLOSED 
TUESDAY..........................CLOSED
WEDNESDAY....................10 am - 5 pm
THURSDAY.......................10 am - 5 pm
FRIDAY..............................10 am - 5 pm 
SATURDAY........................10 am - 5 pm 
FREE PARKING inside our covered garage off of Water Street!
---
MUSEUM ADMISSION
EXHIBITS & PLANETARIUM
MUSEUM MEMBERS get FREE admission to all exhibitions, galleries & public planetarium shows!
NON-MEMBERS (Buy a membership & get into our exhibitions and public planetarium shows for free as often as you wish!) 
Adults....................$11**
Seniors 60+...........$10**
Students with ID...$10**
Youth 3 - 17...........$9**  
MEMBERSHIP PAYS BACK! Buy a One+One Membership for $90 or a Family Membership for $110 - they pay for themselves in a few visits! Plus our Reciprocal Program gives you access to up to 1,400 science centers & museums world wide with one membership! Click here!
**BLUE STAR MUSEUMS: FREE admission provided by the Museum for active US service members and their families to all Museum exhibits, daytime planetarium shows & daytime educational films Memorial Day through Labor Day. We also offer $2 off all films all year, and $2 off Museum admission during the rest of the year.
**MUSEUMS FOR ALL:  Visitors presenting an EBT (electronic benefit transfer) card and photo ID can receive up to four general admission tickets provided by the Museum at $3 each for the galleries and planetarium. Giant Screen Theater films and special exhibit charges are extra.
**ASTC MEMBERSHIP: Members of ASTC museums (Association of Science-Technology Centers) receive free general admission to the Peoria Riverfront Museum through the ASTC Travel Passport Program (special exhibition charges still apply). 
NOTE: the ASTC Travel Passport Program DOES NOT APPLY:
---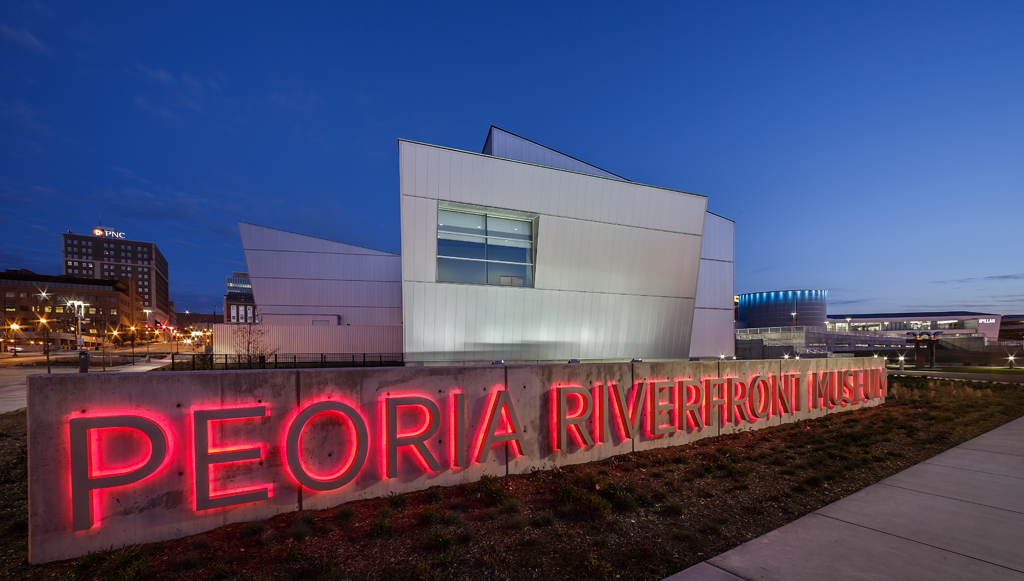 GIANT SCREEN THEATER
View movie schedule & buy tickets - click here!
Educational Movies, Classic Films, Outdoor Movies
Adults...............$7.50
Seniors 60+......$6.50
Youth 3 - 17......$5.50
Members..........$5 
2D Feature Movies
Adults.............$10.50
Seniors 60+......$9.50
Youth 3 - 17......$8.50
Members get $2 off
3D Feature Movies
Adults.............$14.50
Seniors 60+....$13.50
Youth 3 - 17....$12.50
Members get $2 off
---
EXHIBITS & PLANETARIUM + THEATER (COMBO)
Combo with Educational Movie
Adults.............$15
Seniors 60+....$14 
Youth 3 - 17....$13
Combo with 2D Feature Movie
Adults.............$19.50
Seniors 60+....$17.50 
Youth 3 - 17....$15.50
Combo with 3D Feature Movie
Adults.............$23.50 
Seniors 60+....$21.50
Youth 3 - 17....$19.50