EXPLORE UPCOMING EVENTS - click here!
Movie & Event Calendar - Performance Schedules & Ticket Purchase - click here!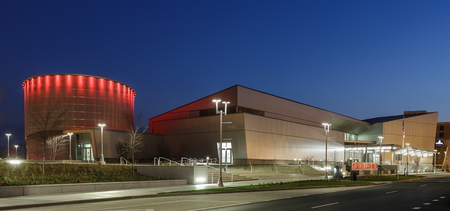 MUSEUM HOURS
SUNDAY.............................. 12 pm - 5 pm 
MONDAY............................. CLOSED
TUESDAY-SATURDAY........10 am - 5 pm (open until 9 PM on Wednesdays in October)
FREE PARKING inside our covered garage off of Water Street!
---
MUSEUM ADMISSION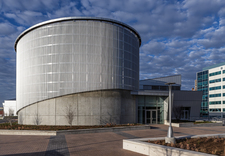 EXHIBITS & PLANETARIUM
MUSEUM MEMBERS get FREE admission to all exhibitions, galleries & public planetarium shows!
NON-MEMBERS (Buy a membership & get into our exhibitions and public planetarium shows for free as often as you wish!) 
Adults.............$11
Seniors 60+....$10
Youth 3 - 17.....$9
MEMBERSHIP PAYS BACK! Buy a One+One Membership for $75 or a Family Membership for $95 - they pay for themselves in a few visits! Plus our Reciprocal Programs gives you access to 350-1,200 science centers & museums with one membership! Click here!
*BLUE STAR MUSEUMS: FREE admission for active US service members and their families to all Museum exhibits/planetarium & daytime educational films. $2 off Hollywood films.
*MUSEUMS FOR ALL:  Visitors presenting an EBT (electronic benefit transfer) card and photo ID can receive up to four general admission tickets at $3 each for the galleries and planetarium. Giant Screen Theater films and special exhibit charges are extra.
ASTC MEMBERSHIP: Members of ASTC museums (Association of Science-Technology Centers) receive free general admission to the Peoria Riverfront Museum through the ASTC Travel Passport Program (special exhibition charges still apply). 
NOTE: the ASTC Travel Passport Program DOES NOT APPLY: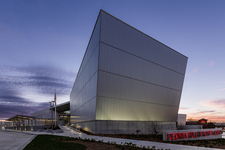 GIANT SCREEN THEATER
View movie schedule & buy tickets - click here!
Educational Movie
Adults...............$7.50
Seniors 60+.....$6.50
Youth 3 - 17.....$5.50
Members..........$5 
2D Feature Movie
Adults.............$10.50
Seniors 60+....$9.50
Youth 3 - 17....$8.50
Gemstone+ members get $2 off
3D Feature Movie
Adults.............$14.50
Seniors 60+...$13.50
Youth 3 - 17...$12.50
Gemstone+ members get $2 off
---
EXHIBITS & PLANETARIUM + THEATER (COMBO)
Combo with Educational Movie
Adults.............$15
Seniors 60+...$14
Youth 3 - 17...$13
Combo with 2D Feature Movie
Adults.............$20.50 
Seniors 60+...$18.50 
Youth 3 - 17...$16.50 
Combo with 3D Feature Movie
Adults.............$22.50 
Seniors 60+...$20.50
Youth 3 - 17...$18.50