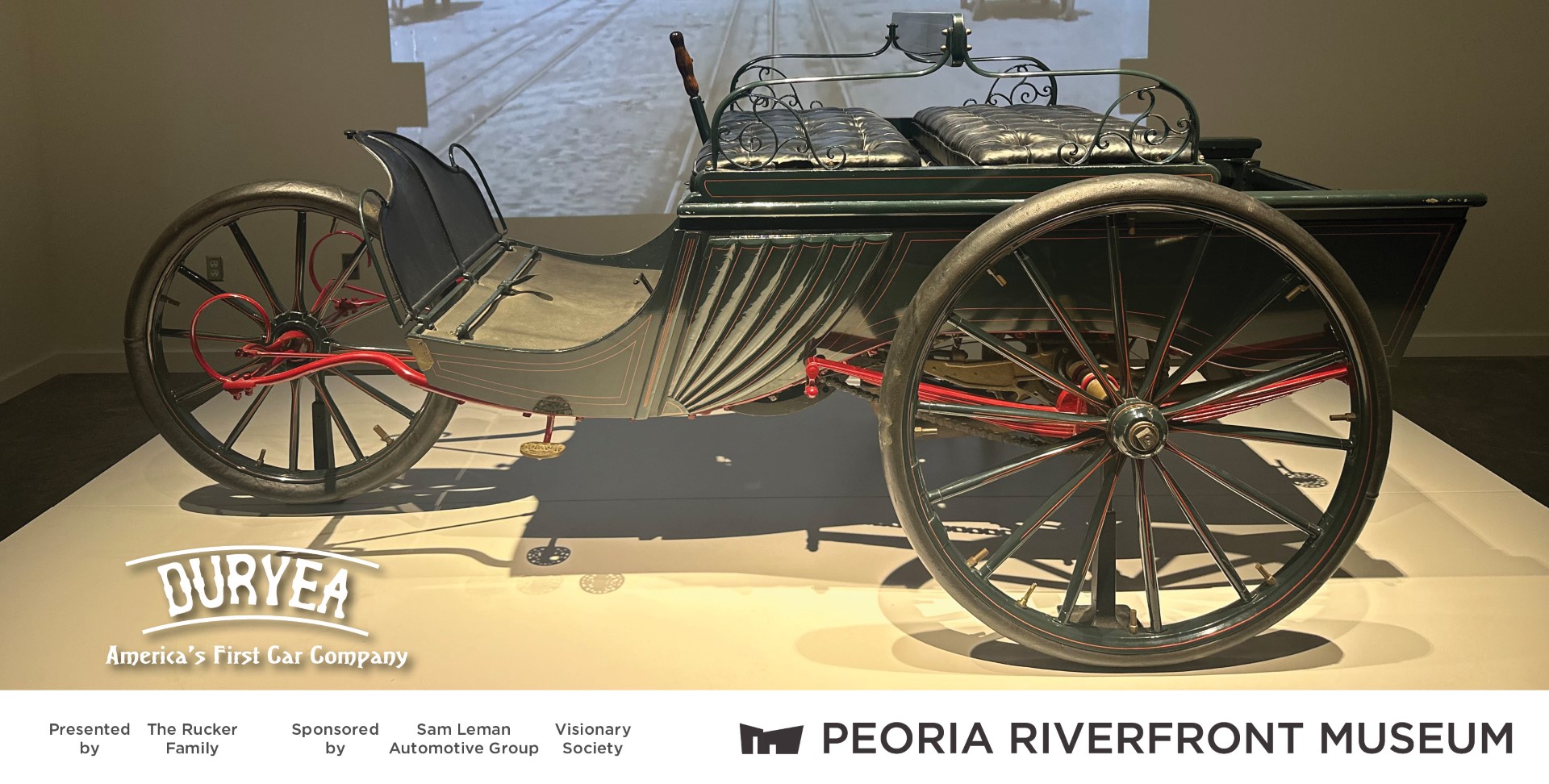 DURYEA: AMERICA'S FIRST CAR COMPANY
OPENS OCTOBER 20, 2023
The Duryea Motor Wagon Company, co-founded by Charles and Frank Duryea in 1896, was the first American company to mass-produce, market, and sell gasoline-powered automobiles. Driven by their fascination with engines and their extensive research, the Duryea brothers achieved something revolutionary – they developed a gasoline engine capable of propelling a carriage without the need for horses. Born and raised in Central Illinois, these two visionary brothers can rightfully be called the fathers of the American automobile industry.
The Peoria Motor Trap, constructed on Barker Avenue in Peoria in 1898, was the prototype for a successful series of thirteen Duryea automobiles produced in Peoria Heights. After many years of use by a plumber in Pennsylvania, this vehicle was displayed in the New York Museum of Science and Industry, and eventually obtained by an automobile collector in New Jersey. A group of historians raised funds and awareness to bring the Peoria Motor Trap back to its city of origin in 1991.
Learn about the impact of the Duryea brothers on the automobile industry, the spirit of invention, and Peoria's place in the story in this informative and interactive exhibition.
DURYEA: America's First Car Company is presented by the Rucker Family
Sponsored by Sam Leman Automotive Group, Visionary Society