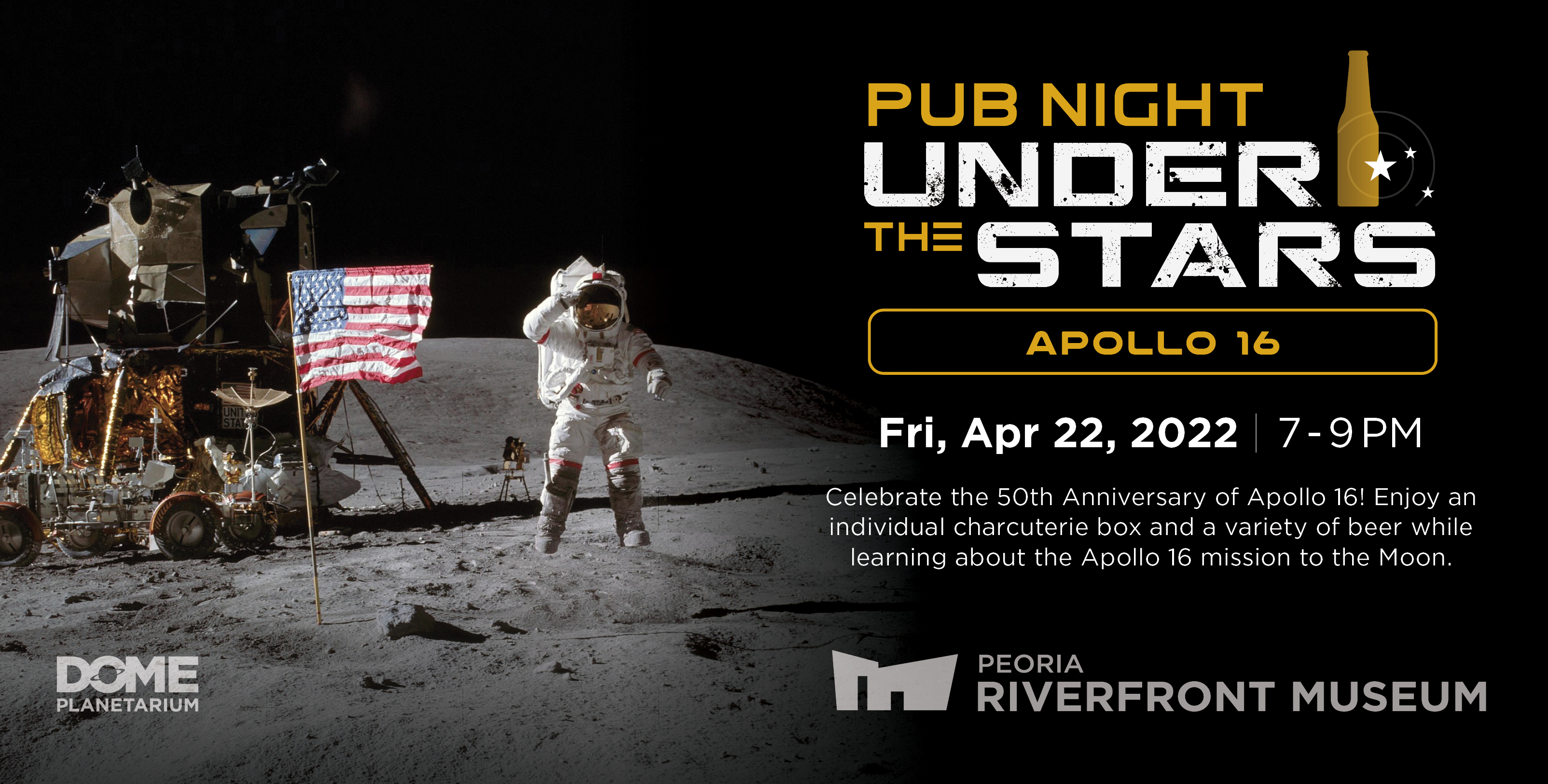 PUB NIGHT UNDER THE STARS
Celebrate the 50th Anniversary of Apollo 16!
Fri, April 22 | 7-9 PM 
Enjoy an evening of yummy food, beer, and the latest news from space in our newly updated planetarium! Each guest will receive an individual snack box featuring cheese, meats, pretzels, nuts and more from Canterbury Creations, up to three beers, and an entertaining evening under the stars. This evening, we will share stories from the Apollo 16 mission to the Moon, which occurred 50 years ago. Plus, enjoy a tour of the night sky, a trip through our solar system, and a flight out to the edge of space and back.
Doors open at 6:45 PM
The program will be in two parts, allowing time to socialize and get more refreshments between shows.
 $45 Members | $55 Others
Tickets can be purchased HERE.
Ages 21+
Additional questions? Contact Renae Kerrigan at rkerrigan@peoriariverfrontmuseum.org or 309.863.3030.
All supplies provided for programs unless otherwise noted. All paid programs require a minimum number of participants to run or will be canceled two business days prior to the start date. Pre-registration required.